Occupation(s)

Actress, singer









Birth name

Marjorie Dias de Oliveira

Born

March 8, 1982 (age 39) (

1982-03-08

)

Years active

2003–present (actress)2004–present (singer)

Albums

Oito, Flores, As e Blablabla, Marjorie Estiano, Marjorie Estiano & Banda - Ao Vivo, 8

Parents

Eurandir Lima de Oliveira, Marilene Dias

Movies and TV shows




Similar

Fernanda Vasconcellos, Rafael Cardoso, Thiago Lacerda




Profiles



Marjorie estiano stand by me
Marjorie Estiano (born March 8, 1982) is a Brazilian actress and singer. She rose to prominence in 2004 playing the role of Natasha in the Rede Globo teen series Malhação.
Contents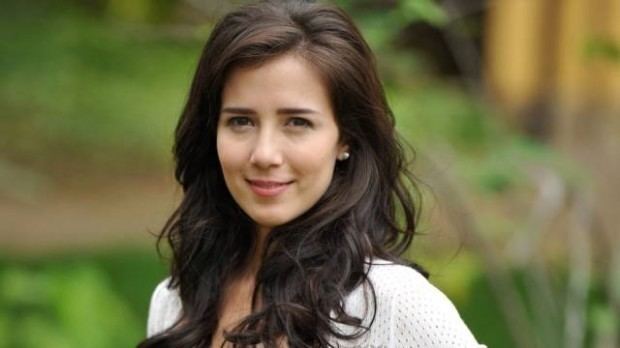 In 2013, Marjorie played the same character with Fernanda Montenegro in the movie Time and the Wind, as the young Bibiana, and the lead role in 2014's film Beatriz, 2015's film Garoto and 2017's film Entre Irmãs.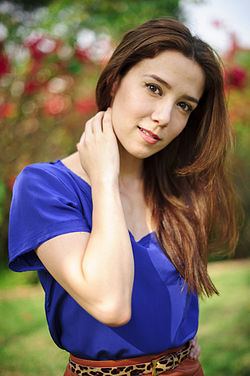 She starred in three telenovelas and was the main antagonist in another two.. In 2007 Maria Paula was cast live, the lead role of Duas Caras in prime time of the largest Brazilian television network, Rede Globo. Marjorie played Manuela Fonseca, which is one of the main characters, in the 2011 telenovela A Vida da Gente. She was also a protagonist on another telenovela Lado a Lado, best telenovela in the 2013 Emmy International.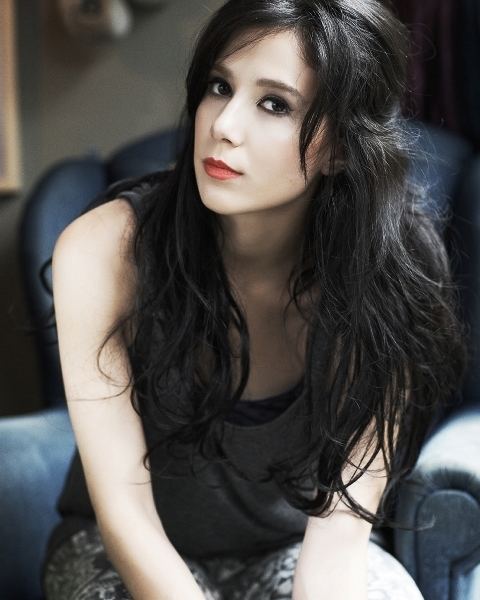 In 2017 - 2018, she is the protagonist of Sob Pressão, a Brazilian medical drama television series, as Dr. Carolina.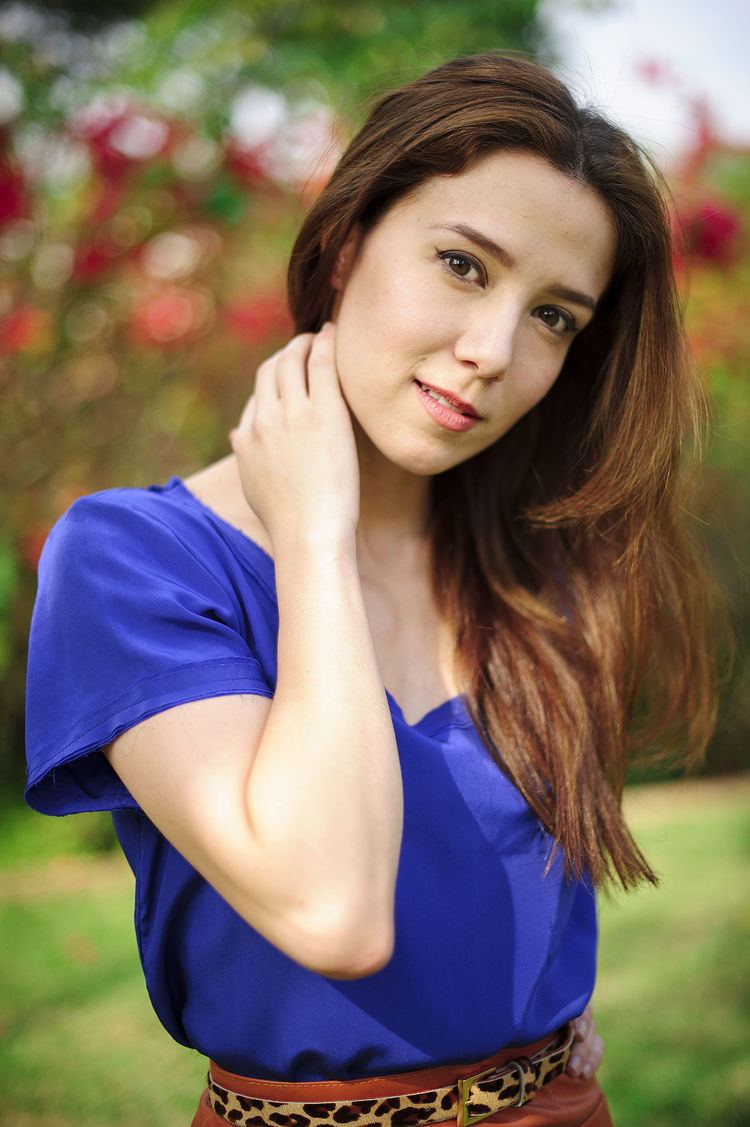 Marjorie estiano vocal range eb3 a6
Biography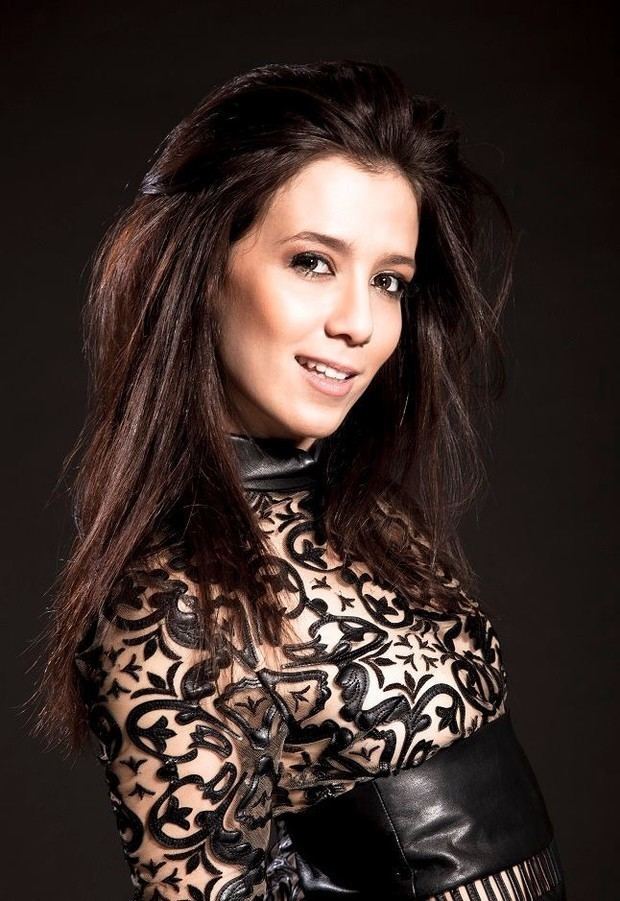 Born in Curitiba, Paraná state as Marjorie Dias de Oliveira to Eurandir Lima de Oliveira and Marilene Dias, the second of three siblings, Marjorie Estiano studied Scenic Arts in Escola Estadual do Paraná. When she finished, she moved to São Paulo to improve her acting abilities. There she studied music for two years in Faculdade Paulista de Artes
Career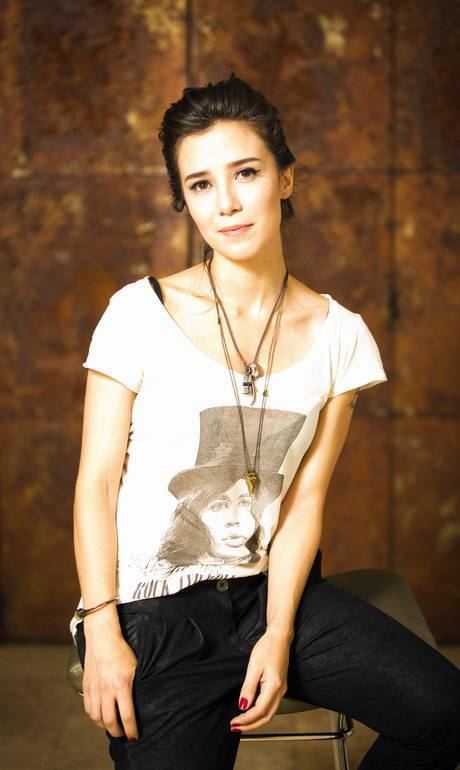 While studying, she made some TV commercials and played minor plays in theater. After this, she was approved in the TV Globo Actor's Workshop and moved to Rio de Janeiro. She then signed to join the cast of Malhação, and began acting in minor roles. She won the lead antagonist role of "Natasha" in 2004.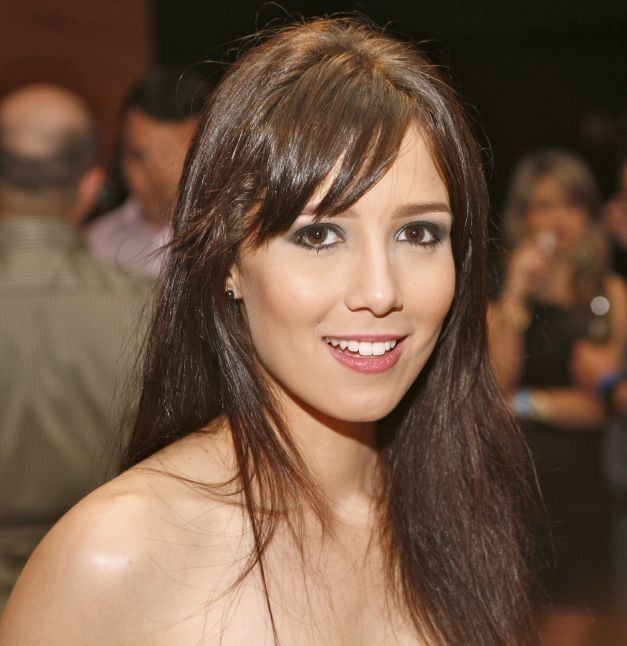 She began sharing the vocals of the band with singer, Gustavo (Guilherme Berenguer). Victor Pozas and Alexandre Castilho started recording demo tapes with Estiano and sending them to record labels. Universal Music was interested, and hired Estiano. After several months in studio, her self-titled debut album was released. The first single, "Você Sempre Será" (English: You Will Always Be), which was performed previously in Malhação, hit the top of Brazilian charts, and won the Faustão's The Best Of The Year award for Song Of The Year.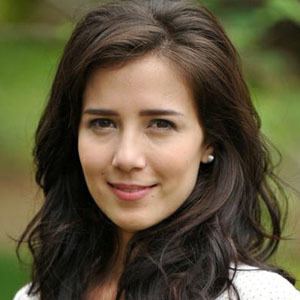 The second single, "Por Mais Que Eu Tente" (English: The More I Try), was her second top ten hit, and the third single "O Jogo" (English: The Game) peaked just outside the top ten, but still enjoyed success. Thanks to the enormous airplay of the song "Você Sempre Será", her album went platinum.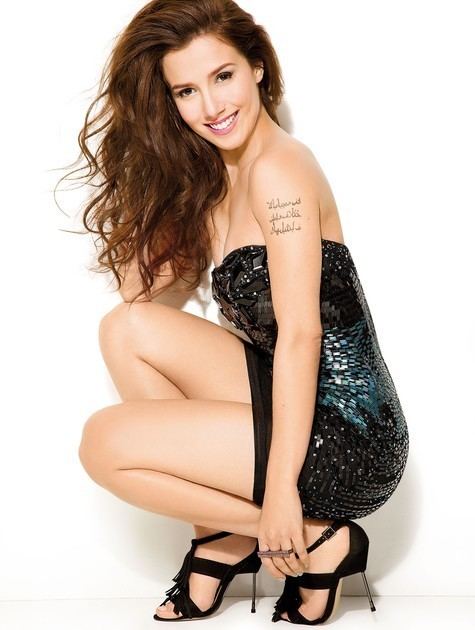 In prime time, she stood out in telenovelas Pages of Life (Páginas da Vida) (2006), Duas Caras (2007), India: A Love Story (Caminho das Índias) (2009) and Império.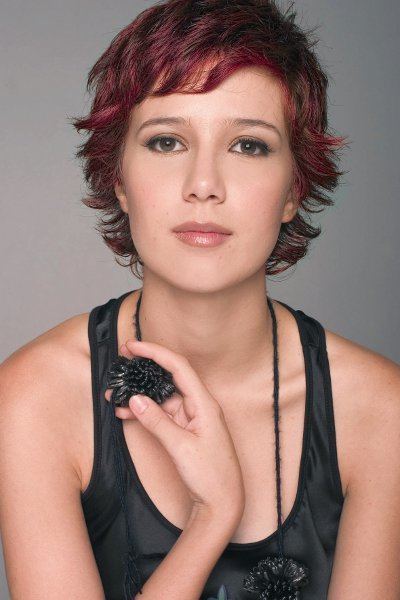 In 2007, she was the protagonist of the telenovela Two Faces (Duas Caras), which tells the story Maria Paula's revenge against Marconi Ferraço, his former criminal husband. .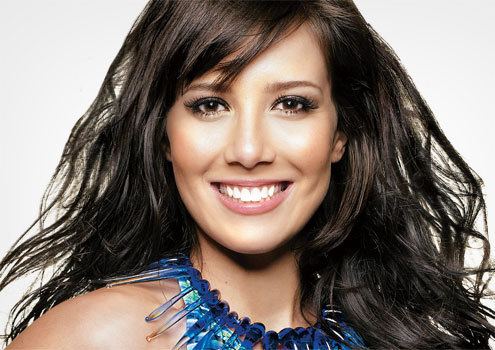 She played Manuela Fonseca in the 2011 Rede Globo telenovela A Vida da Gente in access prime time. The telenovela is about the love triangle between Ana, Rodrigo and Manuela, and family dramas lived by them after a tragic accident.
She played the protagonist Laura Assunção in Lado a Lado (2012), telenovela that tells the story of a friendship between two women Laura, a white girl, daughter of a baroness, and Isabel, descendant of a poor slave.
In 2014, she was the lead antagonist Cora in Império, best telenovela in the 2015 Emmy International, the story of José Alfredo who builds an empire when he is separated from his love for Cora..
Miniseries
First Miniseries
During the premiere of the play Mind Deception, actor and producer Malvino Salvador late on Thursday (11th), Rio de Janeiro, Marjorie Estiano took the opportunity to talk about the work of two that will air in January 2011, called "Amor em Quatro Atos" (Love in Four Acts). The series of four chapters, will be based on four songs by Chico Buarque: "Between rehearsals and recordings were 20 days of living together and he's great," said the actress, who used to apply a wavy hair to play the part. In the chapter she makes movies, plays a filmmaker called Marjorie involved in filming the video for the song "Construction" and in the middle of the episode will complain about the noise of the work and know the neighbor's character Malvino, the role of Mason.
Eu que Amo Tanto
She was a married woman who falls in love with another woman in serie.
She played the character corresponding to Madame de Tourvel in the Brazilian version of Les Liaisons dangereuses.
In Justice, she plays a dancer who became a quadriplegic and suffers euthanasia.
Production of New CD
Third Studio Album
Marjorie also has plans for the pre-production of a new CD and said it is already researching a speech: "I wanted to come out next year, but if you scroll novel or film, complicating," the actress said, citing speculation surrounding invitations to Globo's novelas next year.
Discography
2005:Marjorie Estiano
2007:Flores, Amores e Blábláblá
2014:Oito
Live DVD
2005: Marjorie Estiano e Banda Ao Vivo
Tours
2005-2006: Marjorie Estiano e Banda (Marjorie Estiano and Band)
2007-2008: Turnê Blablablá (Blablabla Tour)
2009-2010: Combinação Sobre Todas as Coisas (Combination Above All Things)
2013 - 2014: BB Covers
2014: Oito
2016: Nívea Rock
Music recording sales certification
2005: DVD gold the 25 thousand copies sold of the DVD Marjorie Estiano e Banda (Ao Vivo).
2005: Platinum by 150 thousand copies sold of the CD Marjorie Estiano.
2009: Download Gold, Por mais que eu tente.
Recognitions
2011: Best Actress, Critic's Choice - Minha Novela, for A Vida da Gente.
2012: Best romantic couple, Critic's Choice - Minha Novela, for Lado a Lado.
2014: Best Villains, Critic's Choice - Noveleiros, for Império.
Filmography
Actress
2024
Enterre Seus Mortos (filming)
as
Nete
-
A Mother's Embrace (post-production)
2023
Fim (TV Series) (post-production)
2017
Under Pressure (TV Series)
as
Drª. Carolina Alencar
- Episódio 12 (2022) - Drª. Carolina Alencar
- Episódio 11 (2022) - Drª. Carolina Alencar
- Episódio 9 (2022) - Drª. Carolina Alencar
- Episódio 8 (2022) - Drª. Carolina Alencar
- Episódio 7 (2022) - Drª. Carolina Alencar
- Episódio 5 (2022) - Drª. Carolina Alencar
- Episódio 4 (2022) - Drª. Carolina Alencar
- Episódio 3 (2022) - Drª. Carolina Alencar
- Episódio 1 (2022) - Drª. Carolina Alencar
- Episódio 6 (2022) - Drª. Carolina Alencar
- Episódio 2 (2022) - Drª. Carolina Alencar
- Plantão Covid: Parte 2 (2020) - Drª. Carolina Alencar
- Plantão Covid (2020) - Drª. Carolina Alencar
- Episódio 09 (2017) - Drª. Carolina Alencar
2020
Noturnos (TV Series)
as
Ana
- A Mulher na Sombra (2020) - Ana
2018
Todo Clichê do Amor
as
Lia
2017
The Seamstress (TV Mini Series)
as
Emília dos Santos Duarte Coelho
2017
The Seamstress
as
Emília dos Santos
2016
Under Pressure
as
Drª Carolina Alencar
2016
Above Justice (TV Series)
as
Beatriz Vieira / Beatriz
- Maurício (Final) (2016) - Beatriz Vieira
- Rose (Final) (2016) - Beatriz Vieira (credit only)
- Fátima (Final) (2016) - Beatriz Vieira (credit only)
- Vicente (Final) (2016) - Beatriz Vieira (credit only)
- Maurício 4 (2016) - Beatriz Vieira
- Rose 4 (2016) - Beatriz Vieira (credit only)
- Fátima 4 (2016) - Beatriz Vieira (credit only)
- Vicente 4 (2016) - Beatriz Vieira (credit only)
- Maurício 3 (2016) - Beatriz Vieira (credit only)
- Rose 3 (2016) - Beatriz Vieira (credit only)
- Fátima 3 (2016) - Beatriz Vieira (credit only)
- Vicente 3 (2016) - Beatriz Vieira (credit only)
- Maurício 2 (2016) - Beatriz Vieira (credit only)
- Rose 2 (2016) - Beatriz Vieira (credit only)
- Fátima 2 (2016) - Beatriz Vieira (credit only)
- Vicente 2 (2016) - Beatriz Vieira (credit only)
- Maurício 1 (2016) - Beatriz
- Rose 1 (2016) - Beatriz
- Fátima 1 (2016) - Beatriz Vieira (credit only)
- Vicente 1 (2016) - Beatriz Vieira
2016
Dangerous Liaisons (TV Mini Series)
as
Mariana de Santanna
- Sexta-feira 15 de Janeiro (2016) - Mariana de Santanna
- Quinta-feira 14 de Janeiro (2016) - Mariana de Santanna
- Quarta-feira 13 de Janeiro (2016) - Mariana de Santanna
- Terça-feira 12 de Janeiro (2016) - Mariana de Santanna
- Segunda-feira 11 de Janeiro (2016) - Mariana de Santanna
- Sexta-feira 8 de Janeiro (2016) - Mariana de Santanna
- Quinta-feira 7 de Janeiro (2016) - Mariana de Santanna
- Quarta-feira 6 de Janeiro (2016) - Mariana de Santanna
- Terça-feira 5 de Janeiro (2016) - Mariana de Santanna
- Segunda-feira 4 de Janeiro (2016) - Mariana de Santanna
2015
Beatriz: Entre a Dor e o Nada
as
Beatriz
2014
Empire (TV Series)
as
Cora / Young Cora
2014
Eu Que Amo Tanto (TV Mini Series short)
as
Angélica
- Angélica (2014) - Angélica
2013
Time and the Wind
as
Bibiana Terra-Cambará (jovem)
2012
Side by Side (TV Series)
as
Laura Assunção
2011
The Life We Lead (TV Series)
as
Manuela Fonseca
2011
Amor em 4 Atos (TV Mini Series)
as
Leticia
- Ela Faz Cinema (2011) - Leticia
2010
Malu de Bicicleta
as
Sueli
2010
S.O.S. Emergência (TV Series)
as
Flávia
- Na Saúde e na Doença (2010) - Flávia
2009
Caminho das Índias (TV Series)
as
Tônia
2007
Two Faces (TV Series)
as
Maria Paula
2006
Pages of Life (TV Series)
as
Marina
2005
Malhação (TV Series)
as
Natasha
Soundtrack
2020
Noturnos (TV Series) (performer - 1 episode)
- A Mulher na Sombra (2020) - (performer: "Se essa rua fosse minha")
2018
Espelho da Vida (TV Series) (performer: "Espirais")
2017
Good Manners (performer: "Fome")
2011
Brazilian Beats (TV Series) (performer - 1 episode)
- Nelson Motta (2011) - (performer: "Perigosa", "Certas Coisas", "Vida Real")
2007
Cidade do Samba (Video) (performer: "Chiclete com Banana")
2006
Roupa Acústico 2 (Video) (performer: "Flagra")
2006
Pé na Jaca (TV Series) (performer - 1 episode)
- Episode #1.1 (2006) - (performer: "Espirais")
Self
2022
Fantastic (TV Series)
as
Self
- Episode dated 5 June 2022 (2022) - Self
2020
Globo Repórter (TV Series)
as
Self
- Episode dated 18 September 2020 (2020) - Self
2006
Altas Horas (TV Series)
as
Self
- Episode dated 1 June 2019 (2019) - Self
- Episode dated 9 June 2018 (2018) - Self
- Episode dated 22 July 2017 (2017) - Self
- Episode dated 28 February 2015 (2015) - Self
- Episode dated 6 December 2014 (2014) - Self
- Episode dated 7 October 2006 (2006) - Self
- Episode dated 6 May 2006 (2006) - Self
2016
RockPop no Parque (Video documentary short)
as
Self
2015
Bipolar Show (TV Series)
as
Self
- Marjorie Estiano - Self
2014
Encontro com Fátima Bernardes (TV Series)
as
Self
- Episode #1.547 (2014) - Self
2014
SuperStar (TV Series)
as
Self - Audience Member
- Final (2014) - Self - Audience Member (uncredited)
2012
Criança Esperança (TV Special)
as
Self
2011
TV Xuxa (TV Series)
as
Self
- Episode dated 19 November 2011 (2011) - Self
2011
Brazilian Beats (TV Series)
as
Self
- Nelson Motta (2011) - Self
2008
Programa do Jô (TV Series)
as
Self
- Episode dated 15 March 2011 (2011) - Self
- Episode dated 23 October 2008 (2008) - Self
2009
Domingão do Faustão (TV Series)
as
Self
- Episode dated 30 August 2009 (2009) - Self
2008
Episódio Especial (TV Series)
as
Self
- Episode dated 21 March 2009 (2009) - Self
- Episode dated 21 February 2009 (2009) - Self
- Episode dated 31 January 2009 (2009) - Self
- Episode dated 28 June 2008 (2008) - Self
- Episode dated 24 May 2008 (2008) - Self
2007
Cidade do Samba (Video)
as
Self
2006
Roupa Acústico 2 (Video)
as
Self
2006
Todos ao Pavilhão do Conhecimento (TV Series)
as
Self
- Episode #1.16 (2006) - Self
2006
HermanSIC (TV Series)
as
Self
- Episode dated 2 April 2006 (2006) - Self
2002
Popstars (TV Series documentary)
as
Self - Contestant (2002)
2000
Superbonita (TV Series)
as
Self - Guest Host (2009)
References
Marjorie Estiano Wikipedia
(Text) CC BY-SA