Died

6 January 2014 (aged 94) Paris, France

Born

29 January 1919 (age 94), Toulouse, France

Similar

Jules Dumont, Jean Hérold Paquis, Pierre Georges
"La jove guàrdia", Carles Santos (1977), amb una foto de Marina Ginesta (1936)
Marina Ginestà i Coloma (29 January 1919 – 6 January 2014) was a French-born Spanish veteran of the Spanish Civil War, who was a member of the Unified Socialist Youth. She became famous due to the photo taken by Juan Guzmán on the rooftop ofPlaça de Catalunya, 9, 08002 Barcelona, Spain, Barcelona during the July 1936 military uprising in Barcelona. It is one of the most iconic photographs of the Spanish Civil War.
Contents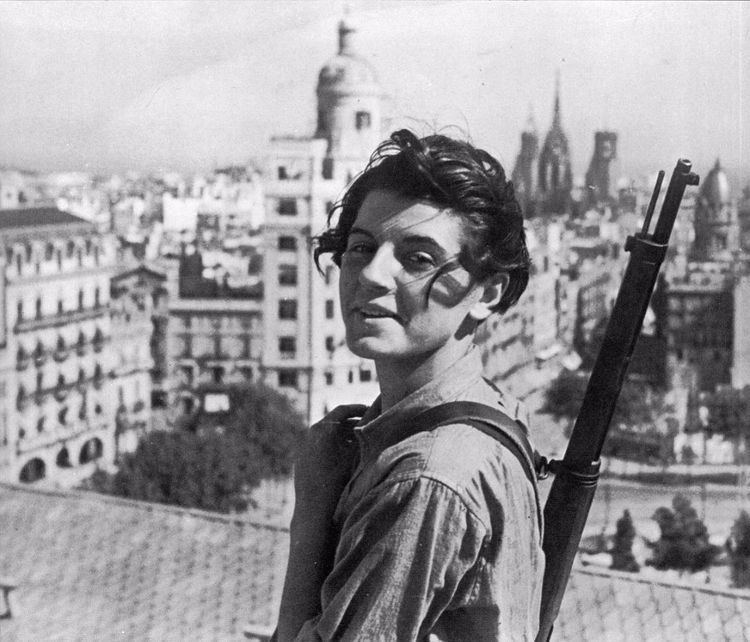 Marina ginest a simple tribute
Life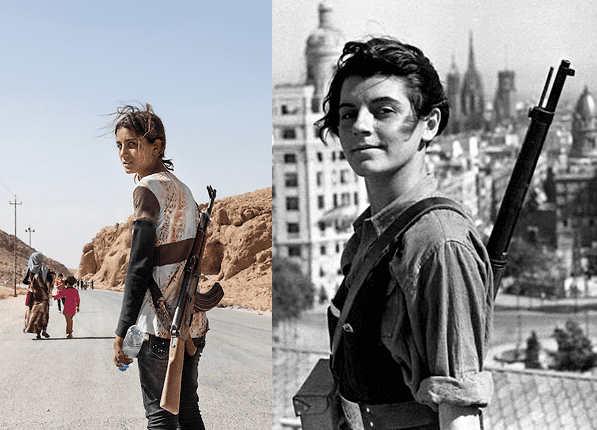 Ginestà was born in Toulouse, on January 29 1919, into a working-class reinvidicative leftist family that had emigrated to France from Spain. Her parents were both tailors: Empar (Amparo) Coloma Chalmeta, from Valencia, and Bruno Ginestà Manubens, from Manresa. She moved to Barcelona with her parents at the age of 11. Ginestà later joined the Unified Socialist Party of Catalonia. As the war broke out, she served as a reporter and a translator assisting Mikhail Koltsov, a correspondent of the Soviet newspaper Pravda. Before the end of the war, Ginestà was wounded and evacuated to Montpellier. As France was occupied by the Nazis, she fled to the Dominican Republic where she married. In 1946 she was forced to leave the country because of the persecution of dictator Rafael Trujillo. In 1952 Ginestà married a Belgian diplomat and returned to Barcelona. She moved to Paris in the early 1970s. Marina Ginestà died there at the age of 94 in January 2014.
The photograph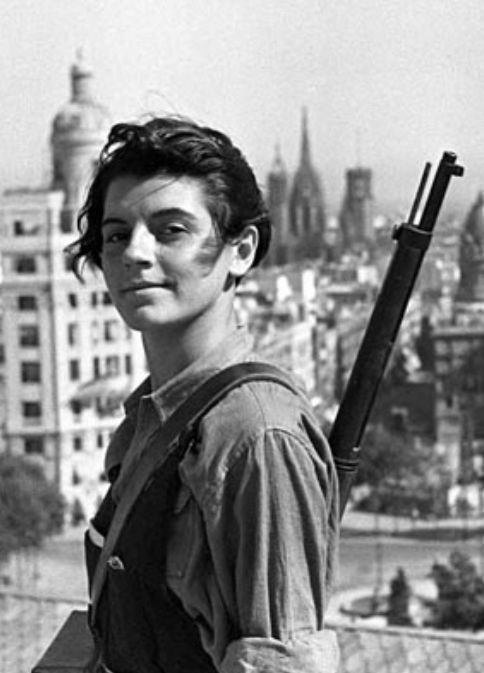 The famous photograph was taken on 21 July 1936. It shows the 17-year-old girl posing with a rifle on the top of the original Hotel Colón. As she was a reporter, it was the only time Ginestà was carrying a gun. The picture was later seen in the cover of the book Las Trece Rosas by Carlos Fonseca. The hotel was destroyed after the war and on its place is today the building of the Banco Español de Credito.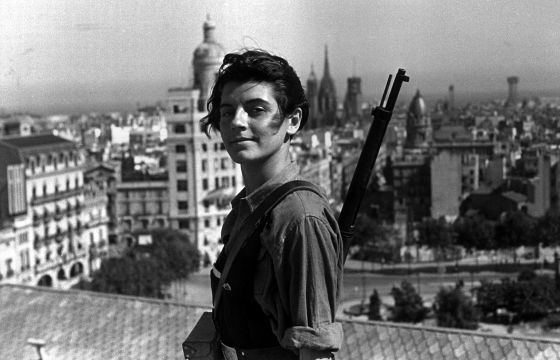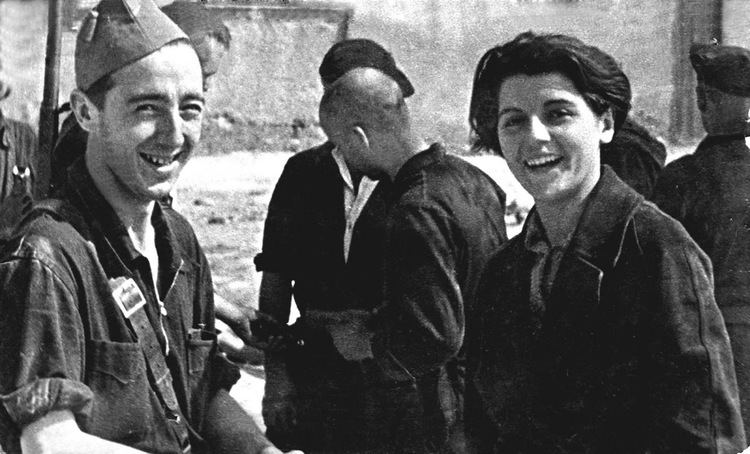 References
Marina Ginestà Wikipedia
(Text) CC BY-SA