India




Assamese




Assam




Jorhat



Mariani (IPA: ?m??r??aen?) is a neighbourhood town of Jorhat City. It is about 17.5 km from Jorhat railway station. Mariani is in the border of Nagaland. Mariani is famous for the diamonds Gibbon Wildlife Sanctuary which is located on the road side on the way to Nakachari from Mariani at a distance of 5 km. Pincode of Mariani is 785634.
This small town is surrounded by some of the largest tea gardens in India. Mariani has a cosmopolitan culture with many communities speaking different languages and living in harmony for decades. The town was once well known for having one of the largest plywood factories in India which was later closed down as felling trees were banned by the law.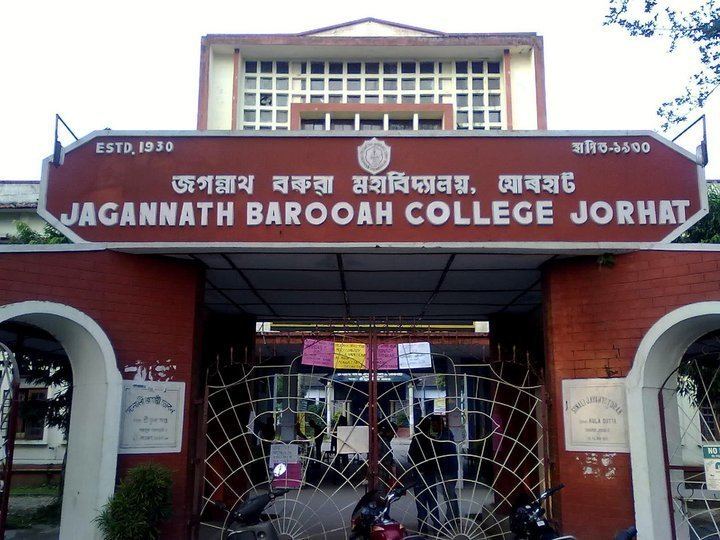 Mariani is located at 26.67°N 94.33°E? / 26.67; 94.33. It has an average elevation of 155 metres (508 feet).
Mariani, Jorhat Wikipedia
(,)http://upload.wikimedia.org/wikipedia/commons/a/ab/JB_College_,_Jorhat.jpg(,)http://static.panoramio.com/photos/large/76846867.jpg(,)http://static.panoramio.com/photos/large/76845957.jpg(,)http://static.panoramio.com/photos/large/74634851.jpg(,)http://jorhatmycity.com/jorhatMyCity/images/site/Jorhat_yellowpage.jpg(,)http://mw2.google.com/mw-panoramio/photos/medium/42079604.jpg(,)http://mw2.google.com/mw-panoramio/photos/medium/37814480.jpg(,)http://mw2.google.com/mw-panoramio/photos/medium/47340788.jpg(,)http://mw2.google.com/mw-panoramio/photos/medium/37894771.jpg(,)http://i.ytimg.com/vi/JJfutgJxUVM/0.jpg(,)http://i1.ytimg.com/vi/mdAqG3ZFHf0/0.jpg(,)http://i.ytimg.com/vi/kHhxjlXj4gI/0.jpg(,)http://mw2.google.com/mw-panoramio/photos/medium/76846765.jpg
(,)http://im1.indiarailinfo.com/485937/0/mxn.jpg(,)https://c1.staticflickr.com/7/6192/6210197841_a4cd5d94e0_b.jpg(,)https://www.timesofassam.com/wp-content/themes/toa/timthumb.php%3Fsrc%3Dhttps%253A%252F%252Fwww.timesofassam.com%252Fwp-content%252Fuploads%252F2014%252F03%252FElephant-killed-by-Train-in-Jorhat.jpg%26q%3D90%26w%3D795%26h%3D470%26zc%3D1(,)https://c1.staticflickr.com/7/6151/6210701332_b171fd485d_b.jpg(,)http://www.dfponline.nic.in/writereaddata/UnitPhotos/ASSAM-jorhat-Mariani%2520Rly%2520Junction-21-8-2012-511956120.jpg(,)http://i.ytimg.com/vi/N6vB4P7_LQM/hqdefault.jpg(,)http://im.hunt.in/cg/Jorhat/City-Guide/restaurant-jorhat.JPG(,)https://mw2.google.com/mw-panoramio/photos/medium/76846819.jpg(,)http://im.hunt.in/cg/jorhat/City-Guide/jorhat_railway_station.jpg(,)https://mw2.google.com/mw-panoramio/photos/medium/38159210.jpg