Mariangel Ruiz Torrealba (born January 7, 1980 in San Juan de los Morros, Guarico) is a Venezuelan actress, TV Host, fashion model and beauty pageant titleholder. She was first introduced as Miss Aragua in the Miss Venezuela 2002 competition, she won the contest, giving her the opportunity to go to the Miss Universe 2003 pageant, where she got the first runner up title.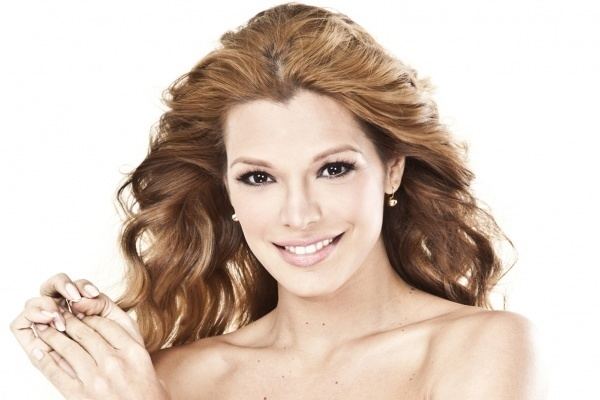 Mariangel has been one of the most publicized Miss Venezuelas in the recent years, having been compared to Alicia Machado (Miss Universe 1996). Like Alicia, she won her national title against every prediction (in a contest where the results are almost never surprise) and was considered a "rebel" Miss Venezuela. Also, like Alicia, she turned in a spectacular performance at Miss Universe, in comparison to more "conventional" titleholders, and overcame a number of major odds both within and outside her control.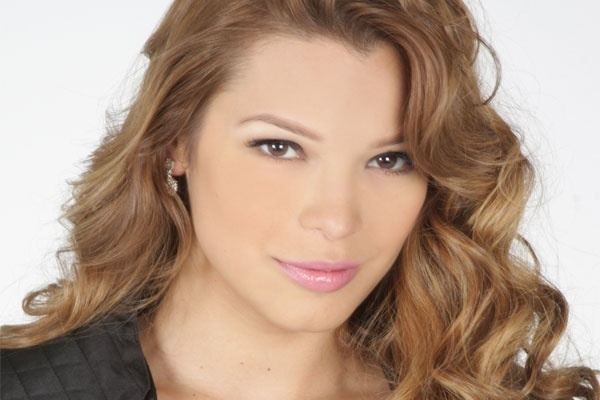 Mariangel actually tried twice for the Miss Venezuela title, the first time in 1998 when she did not even place into the top 120 candidates. In 2002, she won the preliminary casting in Maracay, becoming Miss Aragua 2002. For the national pageant, she was not a favorite and was predicted to place as finalist as best. Big favorites for her year were Vanessa Fanesi (Yaracuy), Amara Barroeta (Distrito. Capital), Solsiret Herrera (Monagas), and Driva Cedeno (Nueva Esparta), as well as Aida Yespica (Amazonas) and Maria Fernanda Leon (Portuguesa), the only candidates to ever compete twice in Miss Venezuela history (not including Miss Republica Bolivariana Venezuela 2000). Against all prognostications, Mariangel won the pageant, which for the first time was judged entirely by former Miss Venezuelas. Her victory was completely unexpected by the contestants.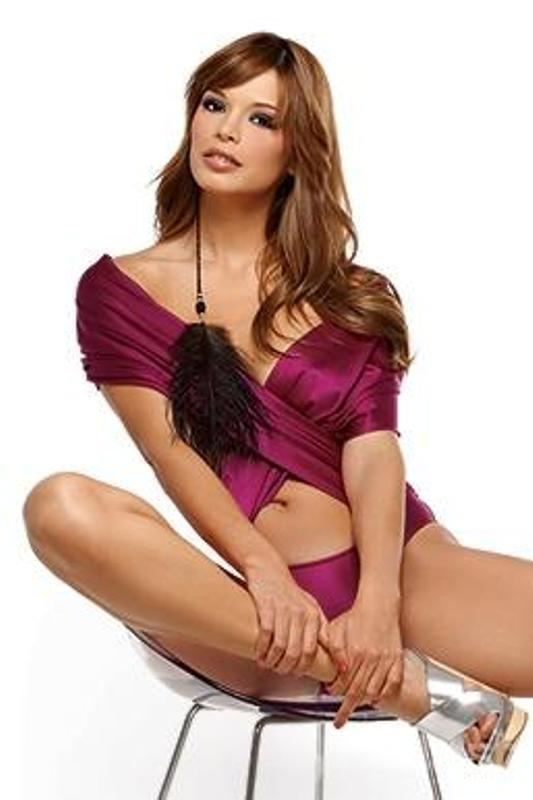 After being crowned Miss Venezuela, Mariangel had to confront several obstacles before being able to represent her homeland in the Miss Universe pargeant. First of all, was gaining Osmel Sousa's approval: he considered Ruiz to be "rebellious" and threatened to send Amara Barroeta, her first runner-up, to Miss Universe if she did not stop her weight gain and focus on her training. Soon after, a hugely publicized "crisis" emerged in which it was claimed that the Organizacion Miss Venezuela did not have enough hard currency, due to President Chavez's government foreign exchange controls, to pay the franchise fee and send its delegate. At the same time, Osmel Sousa agreed to train Amelia Vega, Miss Dominican Republic, for a week in Caracas while Mariangel was placed on "standby".
When Miss Universe 2003 began, news changed nightly as to whether Venezuela would participate. After weeks of back-and-forth wrangling, including an intervention by the President of Panama, the Cisneros Organization was able to fund Mariangel's travel and she arrived late at Miss Universe 2003, nearly missing the deadline to register. Her semifinal performance was met with mixed reviews, with some critics believing that she might be the first Miss Venezuela in two decades to miss the semifinals (which would eventually happen the following year) and others predicting that her controversies would bring her the crown.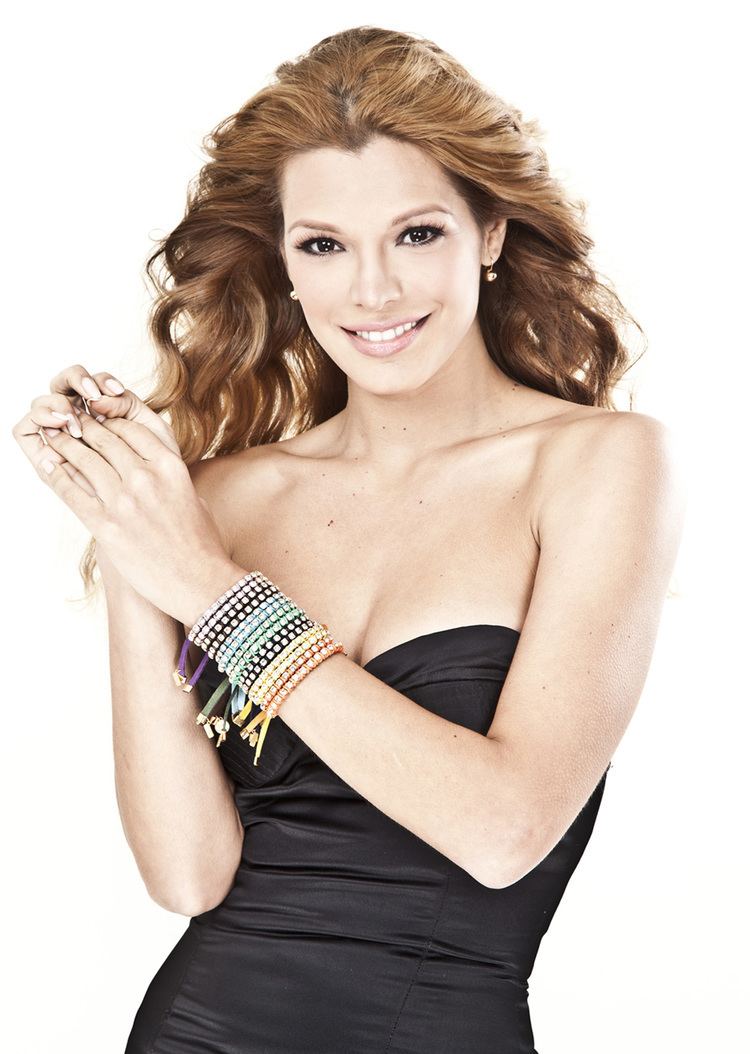 On the final night of Miss Universe 2003, the announcers called out the wrong title when she appeared onstage: the order of the contestants was messed up backstage for the swimsuit contest and Mariangel appeared when Cindy Nell of South Africa should have come onstage. Daisy Fuentes then called South Africa twice, to which Mariangel made an infamous (and hilarious) expression of confusion, but her training as Miss Venezuela kicked in and she took the stage with a spectacular performance. The scoring was not affected and Daisy corrected herself as Mariangel left the stage.
During the night gown competition, Mariangel broke two conventions. First, she wore her hair down and little makeup, against Osmel's suggestions, and second, she wore a skin-tight Angel Sanchez crimson gown, becoming the first Miss Venezuela in a decade to not compete in a white, metallic, or light-toned dress. It was a winning combination, and she came off as one of the freshest contestants in history from Venezuela. During the interviews, another kicker arrived when Billy Bush asked Mariangel about her supposed favorite pastime, rappelling and extreme sports. The producers must have gotten confused, as Mariangel does not practice either, and she told Billy so with the comment "I love my life and protect it 100%" rather than lie in front of an international audience of 160 million people. Despite an excellent performance, Amelia Vega was unbeatable and Mariangel came in first runner-up to Dominican Republic. Although Amelia only received a few days of preparation in Venezuela, the executives of Venevision were furious that the winner of the Miss Universe contest had been groomed by their company while their own representative was on "standby" and moreover came in second to her, and banned the Miss Venezuela Organization from training other nations' contestants.
Mariangel has appeared on several TV shows of Venevision. Her main credits include:
Bailando con las Estrellas (2005), as Contestant
Portada's (2005–present), as Hostees
Cosita Rica (2003), as Alegria Mendez
Que Locura (2003), as Guest Hostees
La viuda joven (2011) as Inmaculada Von Parker
Corazon Esmeralda (2014) as Marina Lozano / Graciela Beltran
She has also done specials for the Miss Venezuela and Mister Venezuela pageants. In October 2005, she started filming the show Bailando con las Estrellas (Dancing with the Stars), which is similar to several other shows in other countries with the same format. Mariangel was threatened once, she made it through, but on the second threat she got eliminated.
In December 2005 she announced her marriage and pregnancy to Major League Baseball center fielder Tony Alvarez. Their civil wedding was the same month, and their religious wedding was held on January 28, 2006. Mariangel gave birth to a girl named Mariangel Victoria, in August of the same year [1]. The two divorced in 2008.
Mariangel has worked with several companies to promote their products, those include:
Pantene (2005)
Lady Speed Stick (2004)
Atun Margarita (2003)
Mayonesa Kraft (2003)
Calzados Lucchi (2002)
In November 2008, posed for the cover of the prestigious Venezuelan Urbe Bikini magazine.