Preceded by

Ward Created




Preceded by

Ward Created




Party

New Democratic Party




Succeeded by

Josh Colle




Spouse

Odoardo Di Santo





Preceded by

Karen Stintz




Name

Maria Augimeri




Preceded by

Denzil Minnan-Wong




Succeeded by

Ward Abolished




Residence

Toronto, Canada






Profiles




Twitter
Councillor maria augimeri stands up for children and youth in the 2012 budget debate
Maria Augimeri (born in Italy) is a city councillor in Toronto, Ward 9 representing one of the two York Centre wards.
Contents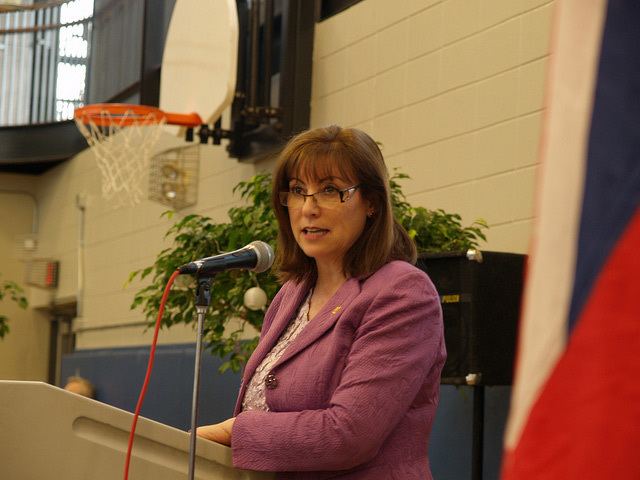 What others say about maria augimeri
Background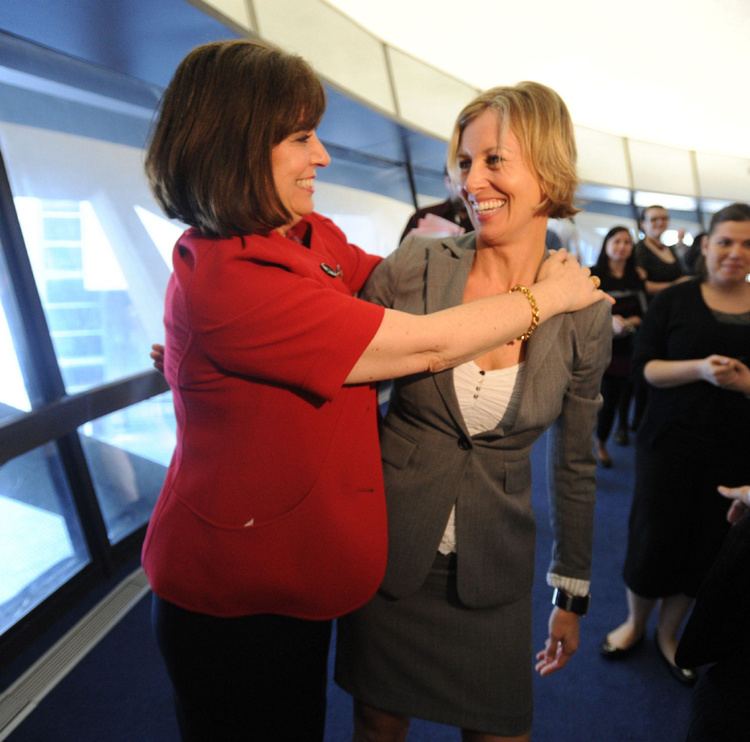 Augimeri moved to Canada with her family at age two. Before entering politics, she was a Social Anthropologist at York University. An Italian-Canadian, she has written three books on the Italian-Canadian community and is also a published poet.
Politics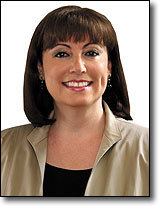 She first entered politics as a school trustee, and was elected to the city council of North York in 1985. A left-leaning member of the council, she ran for the Ontario New Democratic Party in the 1987 provincial election in the riding of Downsview. (Her husband, Odoardo Di Santo, had held the riding for ten years before losing it in the 1985 election.) She lost to Liberal Laureano Leone by 174 votes.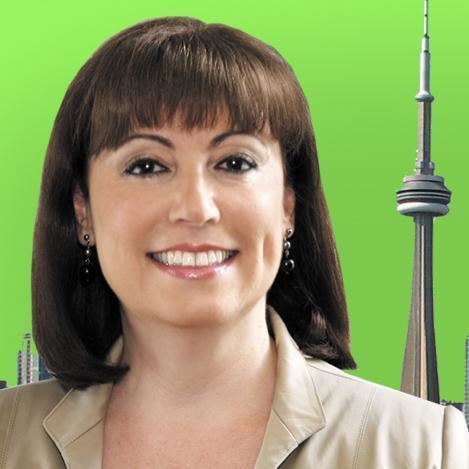 Augimeri was elected to the Metro Toronto council in 1988, and remained on that council until the creation of the new city of Toronto in 1997. She has been elected to the new city council three times. She is known for promoting environmental awareness and cultural issues.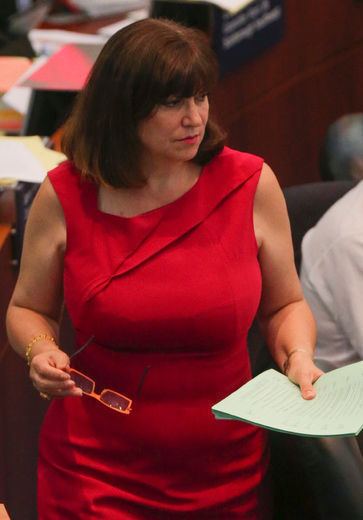 She was endorsed for re-election by the Toronto Star newspaper in 2003, although the Star also accused her of "hypocrisy in fighting housing for homeless youth, despite her New Democratic Party roots." Augimeri had previously introduced measures which held up a housing construction project. The left-leaning Now Magazine also gave her a tepid endorsement in 2000, describing her as a "do-nothing councillor", but also claiming she was better than the opposition.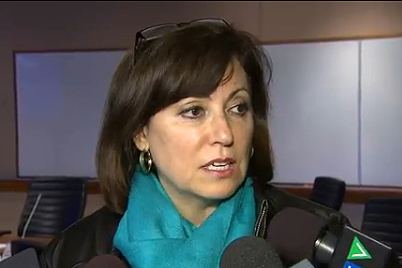 Augimeri considered running for the federal New Democratic Party in York Centre in the 2004 federal election, but ultimately declined.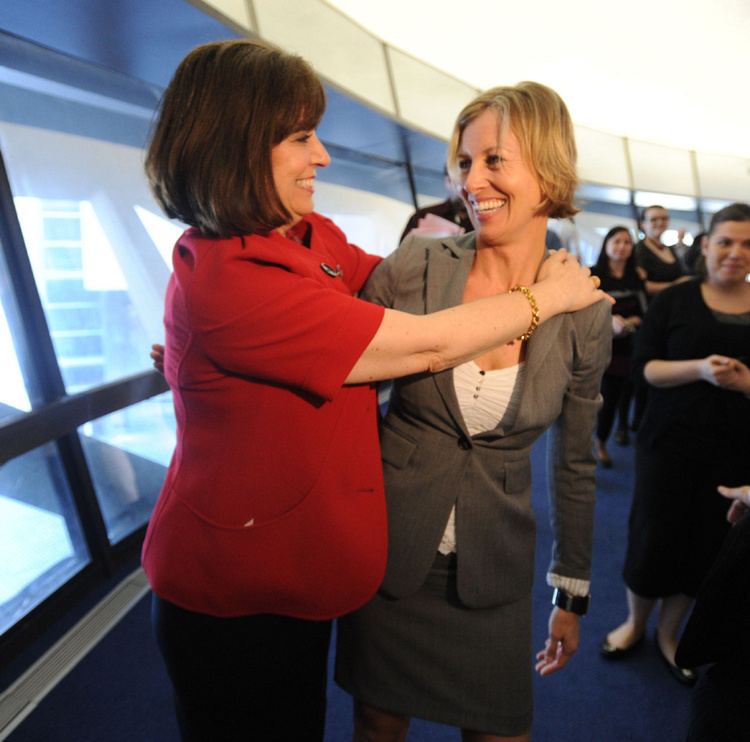 On November 21, 2006, Toronto's integrity commissioner "tentatively reached the conclusion" that Augimeri had committed discreditable conduct over voicemail comments she made about Councillor Peter Li Preti. Augimeri said on the tape that Li Preti was unsuitable to be a councillor and alleged he was "being actively investigated by police".
On August 10, 2008, a massive propane explosion in Augimeri's riding destroyed a propane distribution facility which caused the evacuation of thousands of residents. Augimeri cut short a summer vacation in Italy and returned to Toronto to assist with the situation. During a press conference, she became involved in a heated discussion with Tony Di Santo, head of the local ratepayer's group. She said, "If people have problems of a partisan nature they should not be using the death of a firefighter... So shut up!" Later she apologized for losing her temper, "letting my anger" (get in the way) in her words.
2010 municipal election
The 2010 Toronto municipal election was held on October 25. Augimeri won by an 89-vote margin(0.7%) over local businessman Gus Cusimano. Augimeri thanked her supporters the following day on October 26, 2010 when she said, "I know a lot of the community voted for me because they know I'm the one to protect community interests."
Cusimano later announced that he would challenge the results. The matter was heard in court on March 29, 2011. The judge ruled that there were enough irregularities in the 2010 voting that the election should be held again. Initially the city's legal staff said they would be appealing the decision but on May 13 it was announced that the city would not launch an appeal. City Clerk, Uli Watkiss said in a statement, "The decision to proceed with a by-election and resolve this matter as quickly as possible is in the best interest of the public, the individuals directly affected, and the workings of Council." The mayor's office supported the decision. Rob Ford's press secretary Adrienne Batra said, "Obviously the mayor supported (Cusimano) during the general election and once the byelection gets under way he will be fully supporting him again."
On May 16, Augimeri announced that she would be appealing the decision herself. She said the by-election would cost $525,000. She said, "The clerk's advice not to appeal does harm to taxpayers as well as to the integrity of our electoral system." On August 4, the city reversed its decision and decided to join the appeal which will be held in September 2011. On December 19, the court ruled in Augimeri's favour. A three judge panel ruled that although 300 ballots were unsigned by electoral officers the people voting were very likely eligible to vote and that this would have no effect on the election. In a related judgement, they also ruled that Cusimano incorrectly voted in the Ward 9 election because he lived in another riding. They decided that no further action was necessary.
Works
Italian-Canadians, a cross section. 1978. National Congress of Italian-Canadians. Ottawa.
Calabrese folklore. 1985. National Museums of Canada. Ottawa.
References
Maria Augimeri Wikipedia
(Text) CC BY-SA