Mari Rabie (born 10 September 1986) is a South African triathlete who competed in the 2008 Summer Olympics and the 2006 Commonwealth Games. Rabie is also a Rhodes-Scholar elect of 2010. She graduated with a Masters in Applied Statistics from St Catherine's College Oxford in 2011.She started reading for her MBA at Oxford University in 2012 at Exeter College. She has completed her degree in Actuarial Science at the University of Stellenbosch in 2009 and attended Bloemhof Girls' High School in Stellenbosch. She wishes to pursue a career as an actuary once her triathlon career is over.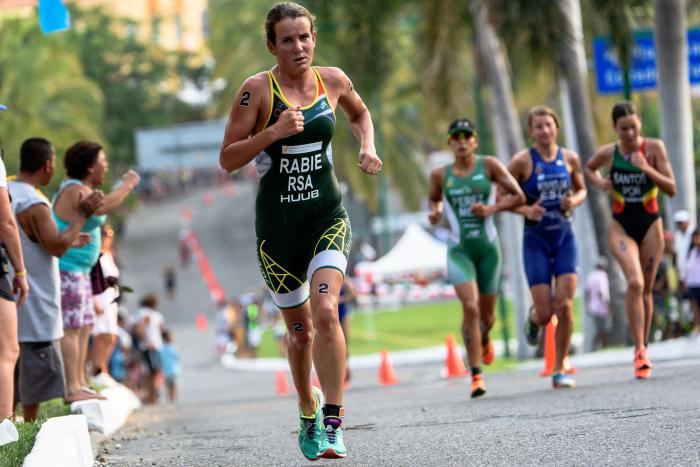 In 2008, she finished 43rd in the Olympic triathlon event after suffering severe technical problems with her bike. She described Beijing as her "Greatest disappointment ever", only once returning to International Competition with a 4th place in 2010, due to injury, Rabie has not raced since June 2010.
Rabie returned to racing briefly between her two Oxford degrees with a 3rd-place finish at the World Xterra Championships in Maui, Hawaii in 2012.
3rd Xterra World Championships
1st South African Ironman 70.3
1st South African Xterra
South African Champion
4th ITU World Cup Triathlon, Monterrey Mexico
All African Champion
South African Champion
3rd World U23 Triathlon Championships