India




Bihar





Bhojpuri, Hindi




Saran





Marhaura is a town and an administrative sub-divisional area in Saran district in the Indian state of Bihar. It is Marhaura (Vidhan Sabha constituency). Marhaura was the industrial hub of Saran in the 1980s, and is famous for its mutton chocolate curries and sugar mill.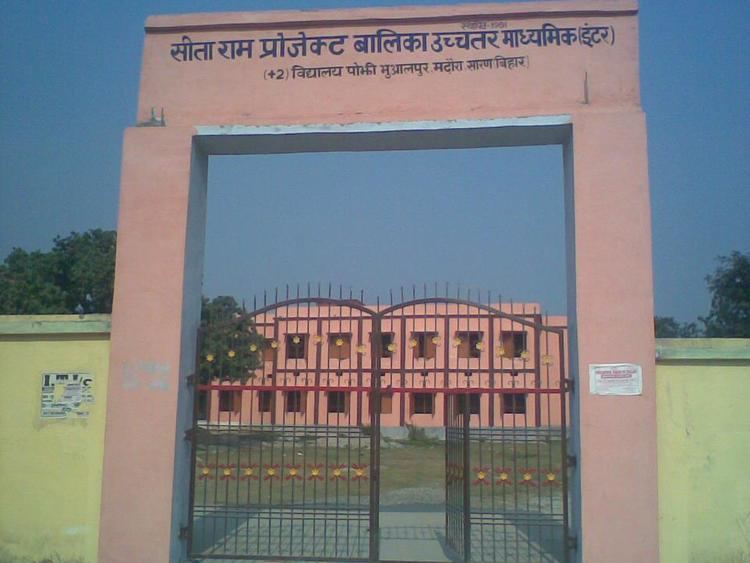 Marhaura is located at 25.97°N 84.87°E / 25.97; 84.87. It has an average elevation of 52 metres (170 feet). Marhaura is 15km from the nearest city, Chappra, and has good connectivity of transportation by rail and road.
As of 2001 India census, Marhaura had a population of 24,534. Males constitute 52% of the population and females 48%. Marhaura has an average literacy rate of 42%, lower than the national average of 59.5%: male literacy is 54%, and female literacy is 29%. In Marhaura, 19% of the population is under 6 years of age.
There is a Shakti Peetha temple, Gadhdevi Maa, that has many faithful followers. The temple is 2km from the railway station.
Former Rail Minister Lalu Prasad had proposed a rail diesel engine factory in Marhaura, Saran. The land has been acquired, and construction work is scheduled to start soon, with the contract to develop the factory being awarded to the American company GE.
Marhaura Wikipedia