Birth name

Betty Lou Miller




Children

Holly Watson




Occupation(s)

Singer, Songwriter




Role

Singer · margosmith.com





Origin

Dayton, Ohio, U.S.




Name

Margo Smith




Years active

1975–present




Genres

Country, Christian music






Born

April 9, 1942 (age 73) (

1942-04-09

)


Albums

Margo Smith - Greatest Hits, The Best Yet, Harbor Lights, Country Queen, Nothing to Lose, The Littlest Star: a musical story




Record labels

Warner Bros. Records, Dot Records, Lamon Records, 20th Century Fox Records




Similar People

Taylor Ware, Rex Allen - Jr, Kitty Kallen, Little Shoes Big Voice, Jeanne Pruett




Instruments

Vocals, guitar, piano




Also known as

The Tennessee Yodeler



Margo smith holly i know the way to him by heart
Margo Smith (born Betty Lou Miller; April 9, 1942, Dayton, Ohio) is an American country music singer. In the 1970s, she was a popular female country vocalist, acquiring two No. 1 hits on the country charts during that time, "Don't Break the Heart That Loves You" and "It Only Hurts for a Little While", both country music remakes of previous pop music standards. She is also considered a "world class yodeler".
Contents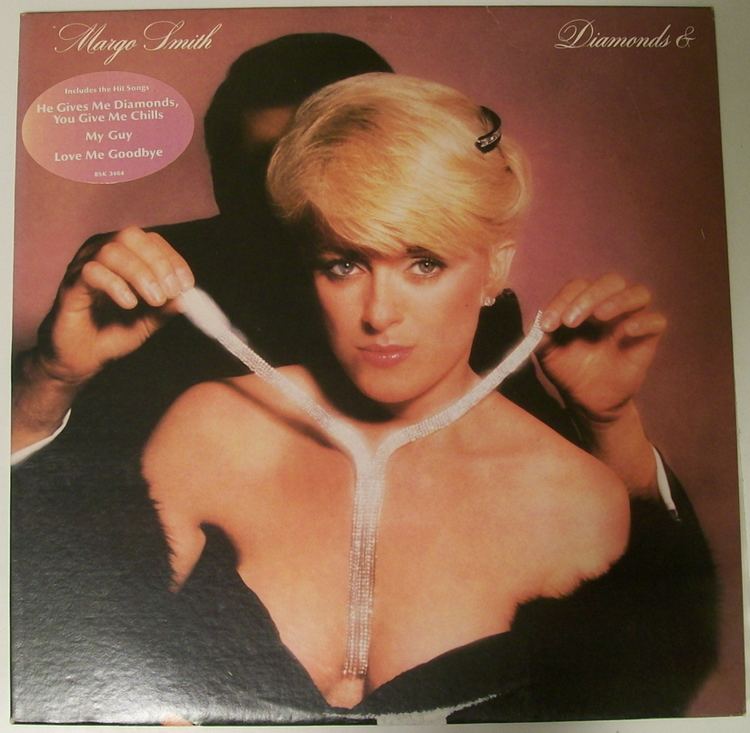 In the late 1970s, after releasing 1979's A Woman album, Smith's image metamorphosed and became more risque in both her costumes and recorded material, like 1979's top 10 country hit, "Still a Woman".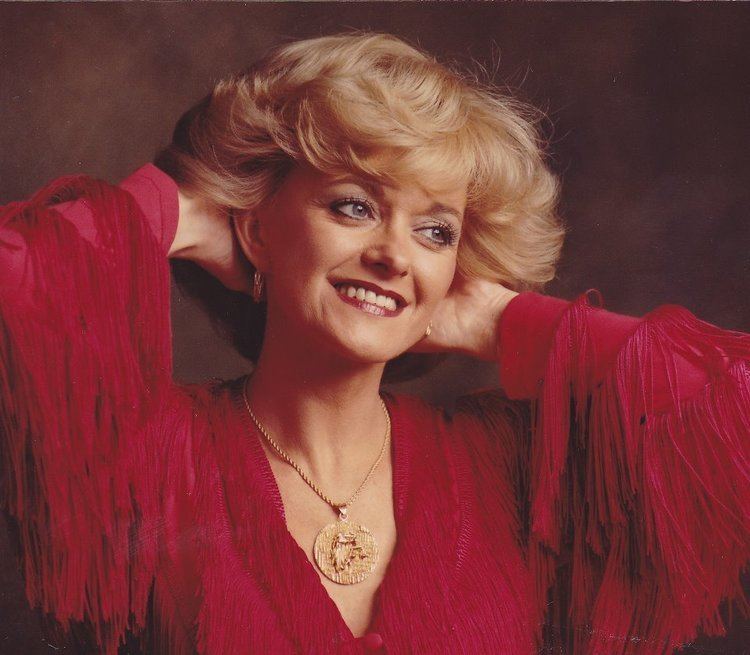 Margo smith it s a sin to tell a lie
Early life & rise to fame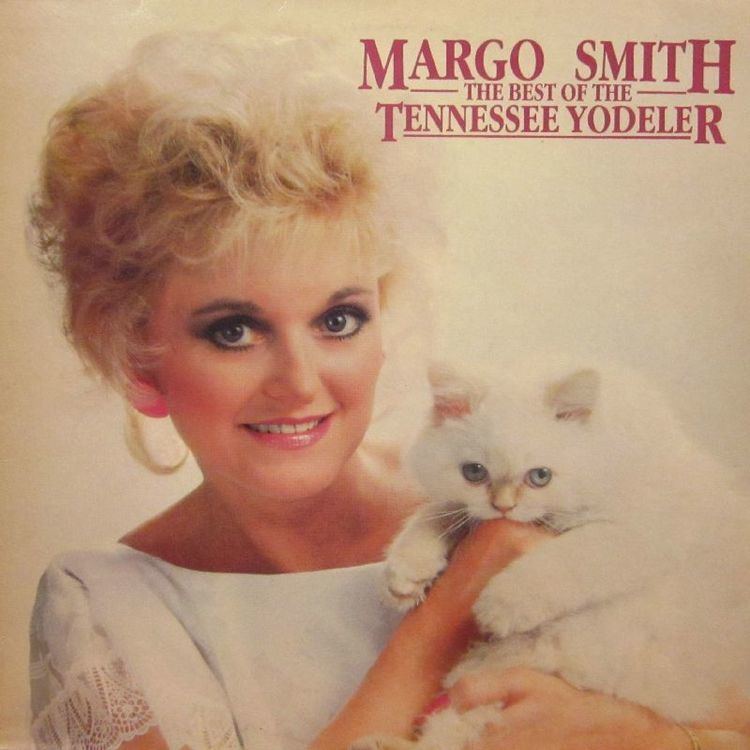 Smith was born Betty Lou Miller in 1942 in Dayton, Ohio. She had been singing since childhood. She found work as a kindergarten teacher, but always aspired to make it big in Nashville. During this period, Smith wrote songs that she used frequently in her lesson plans during the day at school. She soon began singing at PTA meetings, and began singing her songs on the radio. She developed a following wherever she went. She soon cut a demo for various record companies. One record company noticed Smith's voice (20th Century Records) and liked what they heard. They signed Smith to their label in 1975. She soon began recording for the label in Nashville.
Early music success
One of her first recordings under 20th Century Records was the song "There I Said It". The song was released as a single in 1975, and debuted on her first album, simply entitled Margo Smith. "There I Said It" became a top ten country hit for Smith that year, and tuned Smith into a country success overnight. Her follow-up single to her big hit was the song "Paper Lovin'".
Although not as successful as "There I Said It", it still made the country top 30, giving her a minor hit that year. In 1976, Smith had to switch record companies, as 20th Century Records shut down its division in Nashville. She soon moved over to Warner Bros. Records that same year. She soon began cutting recordings for Warner Bros. and worked with producer Norro Wilson. She had more success under her new record company with hits like "Save Your Kisses for Me" and "Take My Breath Away", which were both Top 10 hits in 1976, proving that Smith could continue to have hits, even if she switched record companies. In 1977 she had a Top 15 hit with "Love's Explosion".
Smith kept her image as the girl next door and a good Christian girl. In 1978, she had her biggest success when two of her singles went to No. 1, first starting with "Don't Break the Heart That Loves You" (a No. 1 pop hit for Connie Francis in 1962) and then followed by "It Only Hurts for a Little While" (originally by the Ames Brothers in 1956). These two songs were chart toppers. She had another hit in 1978, that reached the top 5 called "Little Things Mean a Lot", which previously had been No.1 pop hit by Kitty Kallen in 1954.
Later music success
In 1979, Smith turned her image around and Smith released a new album called A Woman. She soon released singles from the album, starting with "Still a Woman" in 1979; it ended up being a hit, and making the Country Top 10. That year, she had another top 10 hit from the same album called "If I Give My Heart to You", which was again another risky song (and another remake of an oldie, previously a hit for Doris Day in 1954). Her songs and albums mainly focused on the popular country pop or Countrypolitan style.
She married producer Richard Cammeron of Cammeron Records in 1982, a record company for which Smith later recorded. Into 1980, her career was in its peak, with hits like "Baby My Baby," "The Shuffle Song" and "My Guy" (a hit for Mary Wells in the 1960s).
Later career to present
Margo had her last major hits in 1981, dueting with Rex Allen Jr., on the top 20 hit "Cup of Tea", along with a Top 30 hit called "While the Feeling's Good." Their duet "Cup of Tea" nominated the duo for Top Duet of the Year by the Academy of Country Music in 1981. In 1982, she moved to AMI Records, but with minor charting singles. She continued to label jumping through much of the early 80s, having a charting single in 1984 with "Please Tell Him I Said Hello." In 1985, she released an album, The Best of the Tennessee Yodeler. The album was sold on television. Her last hit on the national charts came in 1988 was with the hit "Echo Me" on Playback Records.
She switched over to her Cammeron Records. Margo and her daughter, Holly Watson, became a Christian music group, called Margo Smith and Holly, and they recorded for Homeland Records. She and her daughter were popular Christian singers throughout much of the 1980s and enjoyed several Christian Country hits, among them "This Time" and "God's Kept me All These Years." Holly became a television spokeswoman and actress.
Margo Smith recorded on and off for labels in the 1990s. Most recently, Smith contributed her vocals to the CD, The Littlest Star: A Musical Story, which is also a picture book. In 2005, she released a new album, her first in many years called Nothing to Lose. Smith sometimes makes appearances at the Grand Ole Opry. She and Cammeron live in Florida. In August 2014, shortly after appearing on RFD's "Larry's Diner," Smith was involved in a near fatal head-on car collision near her home in The Villages, Florida. She suffered a shattered wrist, broken ankle, and multiple bruises. She spent three months at a local rehabilitation center and made a full recovery and was expected to return to performing in December 2014. However, her return to the stage was delayed until February 7, 2015, when she performed to a sold out crowd at the American Legion Post in The Villages.
Smith continued to perform in The Villages, Florida throughout 2015, raising $11,000 that October for The Ukulele Kids Club, an organization that provides musical instruments to children in hospitals.
In June 2016, Smith was hospitalized with double pneumonia, among other health concerns. She was sent to the intensive care unit where she remained until her health improved.
References
Margo Smith Wikipedia
(Text) CC BY-SA