Height

1.78 m (5 ft 10 in)




Music group

Nouvelle Vague


Born

4 February 1979 (age 44) (

1979-02-04

)

Papeete, Tahiti, French Polynesia, France

Title

Miss France 1999Miss World of Islands 1999Miss Tahiti 1998

Movies and TV shows

Young, Beautiful and Screwed Up, Tout le monde en parle

Albums

ukuyeye, Happy Fiu, 3, Couleurs sur Paris, Late Night Tales: Nouvelle





Similar

Nora Miao, David Hallyday, Laura Smet




Profiles



La parenth se inattendue pascal obispo roselyne bachelot mareva galanter lpi
Mareva Galanter (born 4 February 1979 in Papeete, Tahiti, French Polynesia) is a French actress and former beauty queen.
Contents
Galanter won the 1998 "Miss World Islands" and then the 1998 "Miss Tahiti" beauty contest that allowed her to compete for the Miss France 1999 crown, which she won. She also competed in Miss Universe 1999, which she didn't placed.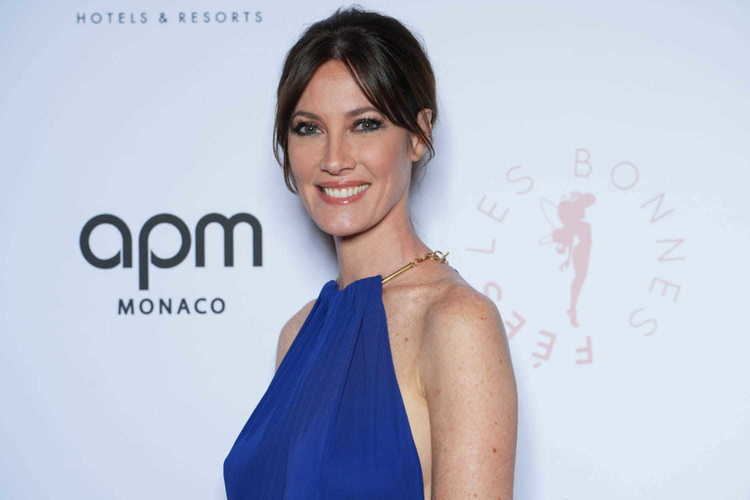 Galanter started early in modeling. She wasn't 16 that she was already doing photoshoots in French Polynesia (with Dominique Petras in Bora Bora, for instance). She kept modeling in Europe, where she headed for the "Miss France" Contest. She also modeled for her partner Jean Charles de Castelbajac, designer of his own brand, living in Paris.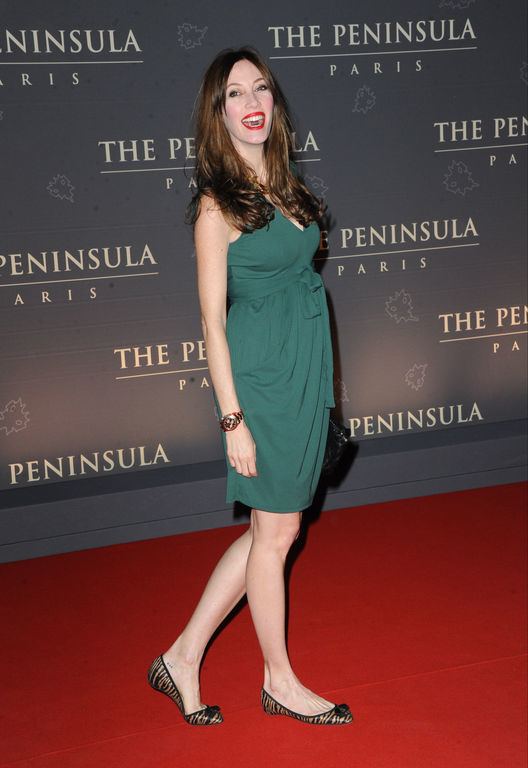 Galanter expanded her work into music and singing, releasing Ukuyéyé, under Warner Music, in 2006.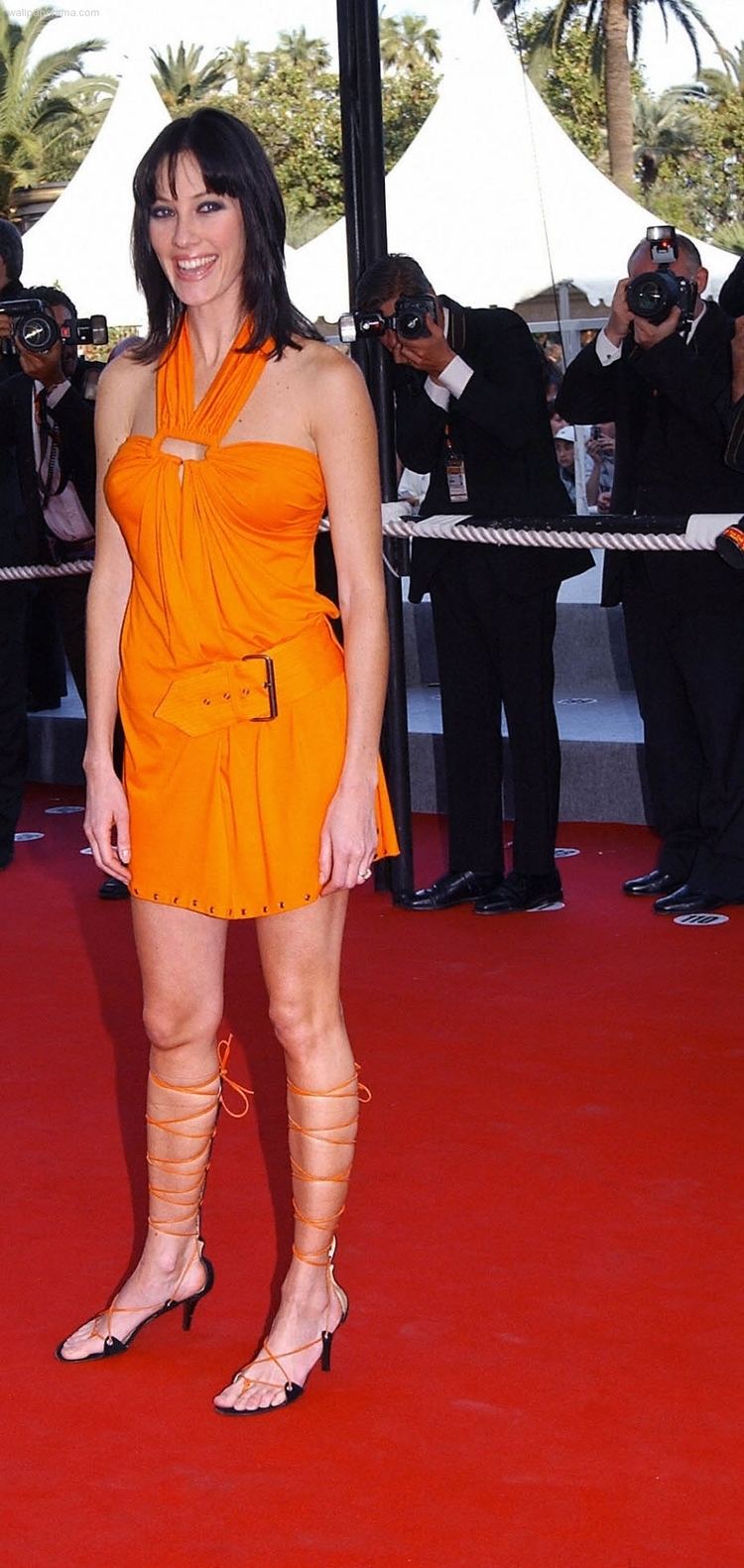 She has released videos for seven of her songs. She hosted Do you Do you scopitone a French TV programme on the Paris Première channel, dedicated to scopitones from the 1960s and 70s. The scopitone is the precursor to the contemporary music video.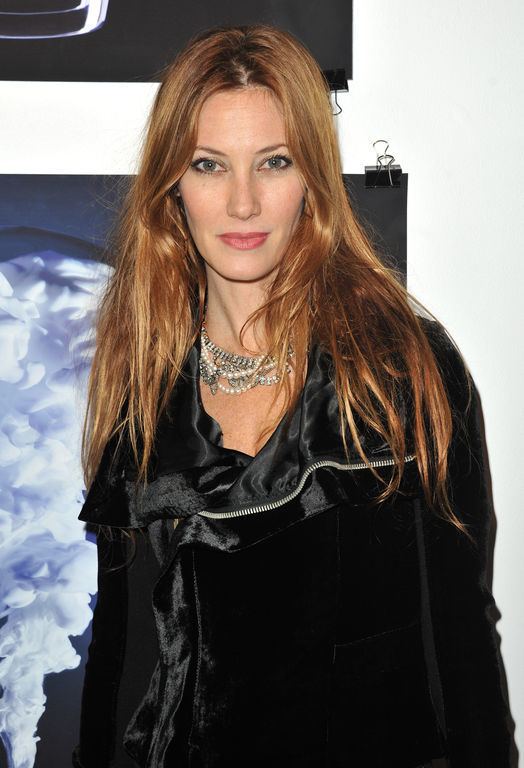 To date, she has performed in several feature films, including 3 Zéros, Les Gaous, The Pink Panther and Tu Devais Faire du Cinéma.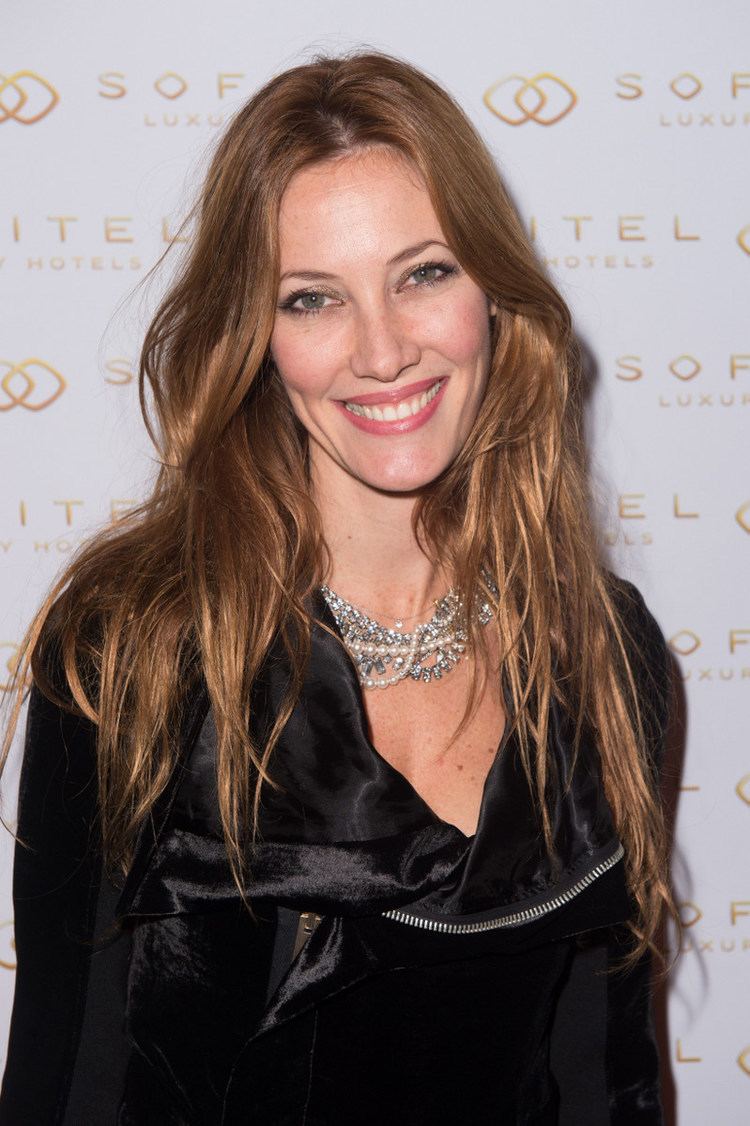 Galanter recorded her second album, Happy Fiu, with English band Little Barrie in 2008. She worked with singer-songwriter Rufus Wainwright, with Martin Duffy of Primal Scream and with the band Little Barrie. Jean-Charles de Castelbajac supported her with many of her texts. She toured for several months around France and within Europe.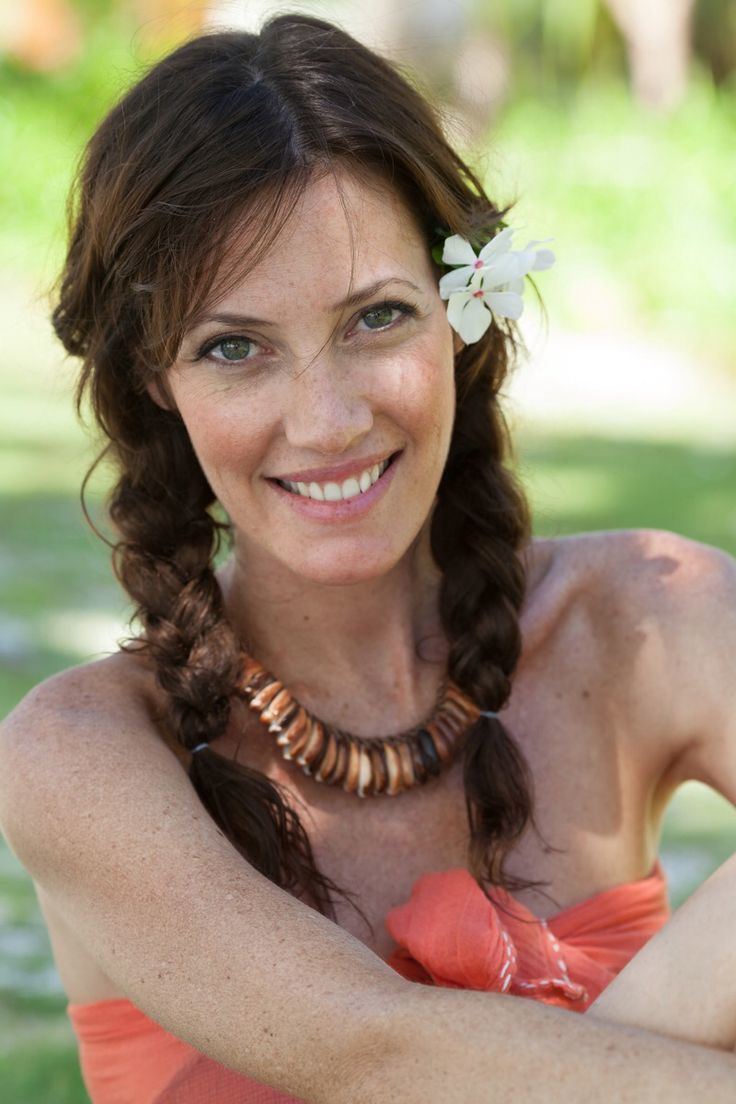 In 2010 Galanter joined the roster of singers touring and recording with Marc Collin and Olivier Libaux's Nouvelle Vague project. According to Galanter's Twitter feed, she has recorded some material for the next Nouvelle Vague album.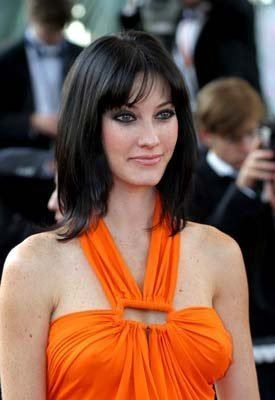 In 2011 she traveled to Detroit to work with producer Jim Diamond at his studio, Ghetto Recorders, and recorded 7 new songs, including Western Love, which has an accompanying video available on Vimeo.com.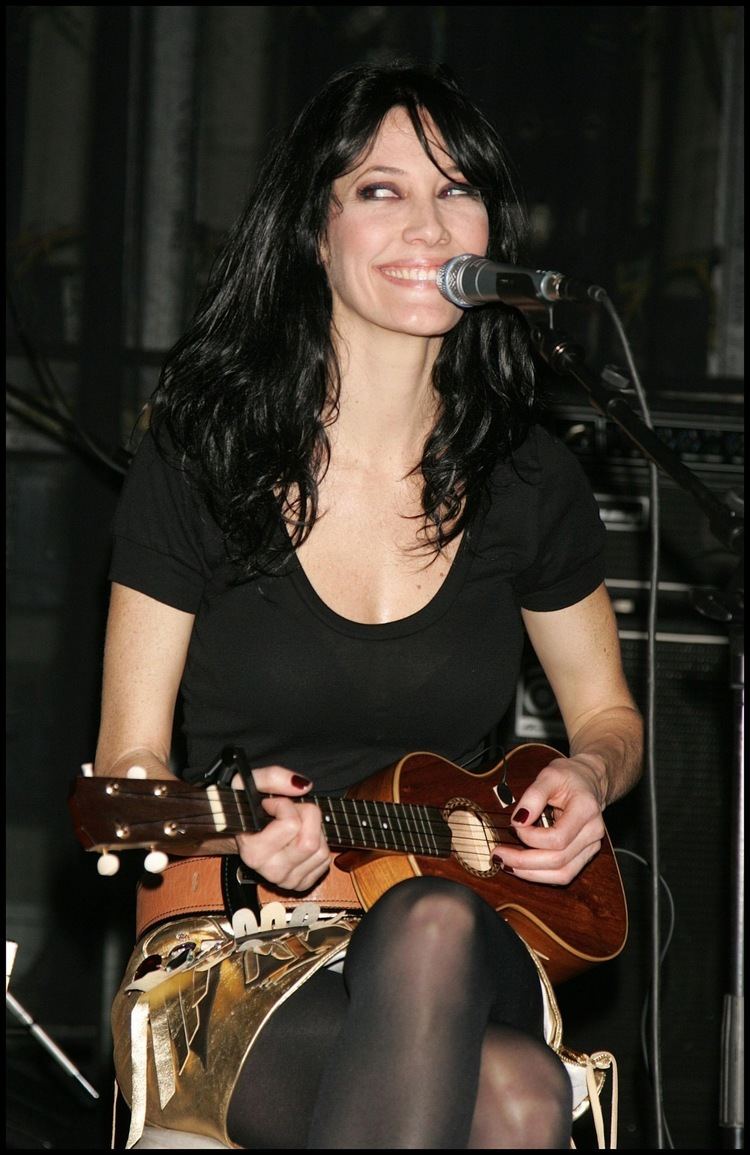 Galanter is of Russian, Polish and Romanian descent by her father; and Tahitian descent by her mother.
Les croyances de Mareva Galanter, Miss France 1999 | Archive INA
Albums
Ukuyéyé
Happy Fiu
Singles
"Miss U"
Filmography
Actress
2006
The Pink Panther
as
Street Reporter
2005
La crim' (TV Series)
as
Chloé Sobel
- Une mort pour une autre (2005) - Chloé Sobel
2005
Le proc (TV Series)
as
Bénédicte Rolland
- Accident mortel (2005) - Bénédicte Rolland
- Classe tous risques (2005) - Bénédicte Rolland
2003
Young, Beautiful and Screwed Up
as
Pénélope
2002
La ligne noire (TV Mini Series)
as
Vanessa
2002
Tu devrais faire du cinéma (Short)
as
La jeune femme du métro
2000
Julie Lescaut (TV Series)
as
Laura
- La nuit la plus longue (2000) - Laura
Soundtrack
2018
Les Parisiennes: On fait peur aux garçons (Music Video short) (performer: "On Fait Peur aux Garçons")
2018
Les Parisiennes: Il fait trop beau pour travailler (New Version) (Music Video short) (performer: "Il Fait trop Beau pour Travailler")
2018
Les Parisiennes: Ah c'qu'on est bête (Music Video short) (performer: "Ah c'qu'on est Bête")
Self
2002
Les enfants de la télé (TV Series)
as
Self
- Episode dated 18 June 2023 (2023) - Self
- Episode dated 21 February 2009 (2009) - Self
- Episode dated 12 April 2002 (2002) - Self
2018
Quotidien (TV Series)
as
Self
- Episode dated 23 May 2023 (2023) - Self
- Episode dated 30 January 2020 (2020) - Self
- Episode dated 17 May 2018 (2018) - Self (as Les Parisiennes)
2023
Télématin (TV Series)
as
Self
- Episode dated 23 May 2023 (2023) - Self
2021
La chanson secrète (TV Series)
as
Self
- Episode dated 4 September 2021 (2021) - Self
2007
La boîte à questions (TV Series short)
as
Self
- Episode dated 4 February 2020 (2020) - Self
- Episode dated 13 January 2011 (2011) - Self
- Episode dated 15 February 2007 (2007) - Self
1998
Élection de Miss France (TV Series)
as
Self / Self - Jury / Self - Miss France 1999
- Miss France 2020 (2019) - Self - Jury
- Miss France 2010 (2009) - Self
- Miss France 2000 (1999) - Self
- Miss France 1999 (1998) - Self - Miss France 1999
2019
300 choeurs pour + de vie (TV Series)
as
Self - Performer
- 300 choeurs chantent les plus belles chansons des années 60 (2019) - Self - Performer (as Les Parisiennes)
2018
L'invité (TV Series)
as
Self
- Episode dated 16 December 2018 (2018) - Self (as Les Parisiennes)
2018
Les Parisiennes: On fait peur aux garçons (Music Video short)
as
Self
2018
Les années bonheur (TV Series)
as
Self
- Episode dated 6 October 2018 (2018) - Self (as Les Parisiennes)
2018
Les grands du rire (TV Series)
as
Self
- Episode dated 27 May 2018 (2018) - Self
2018
Les Parisiennes: Il fait trop beau pour travailler (New Version) (Music Video short)
as
Self
2018
20h30 le dimanche (TV Series)
as
Self
- Episode dated 13 May 2018 (2018) - Self (as Les Parisiennes)
2018
Thé ou café (TV Series)
as
Self
- Episode dated 13 May 2018 (2018) - Self (as Les Parisiennes)
1999
Vivement dimanche prochain (TV Series)
as
Self
- Episode dated 13 May 2018 (2018) - Self
- Episode dated 24 January 1999 (1999) - Self
2018
Salut les Terriens (TV Series)
as
Self
- Episode dated 28 April 2018 (2018) - Self (as Les Parisiennes)
2018
Code promo (TV Series)
as
Self
- Episode #1.14 (2018) - Self
2009
C à vous (TV Series)
as
Self
- Episode dated 21 February 2018 (2018) - Self (as Les Parisiennes)
- Episode dated 10 December 2009 (2009) - Self
2018
Les Parisiennes: Ah c'qu'on est bête (Music Video short)
as
Self
2016
Vendredi, tout est permis avec Arthur (TV Series)
as
Self
- Episode dated 24 June 2016 (2016) - Self
2015
The Eurovision Song Contest: Semi Final 1 (TV Special)
as
Self - French Commentator (voice)
2014
L'émission mode (TV Series)
as
Self - Host
2007
Le grand journal de Canal+ (TV Series documentary)
as
Self
- Episode dated 6 June 2013 (2013) - Self
- Episode dated 12 January 2011 (2011) - Self
- Episode dated 13 February 2007 (2007) - Self
2013
Popstars: France (TV Series)
as
Self
2013
Popstars: France (TV Series)
as
Self - Member of the jury
- Bordeaux (2013) - Self - Member of the jury
2013
La parenthèse inattendue (TV Series)
as
Self
- Episode dated 16 January 2013 (2013) - Self
2011
Casting Make up Forever (TV Series)
as
Self - Jury
2011
Chacun son Outre-mer (TV Special)
as
Self
2010
La soirée de l'étrange (TV Series)
as
Self
- Episode dated 27 February 2010 (2010) - Self
2008
Panique dans l'oreillette (TV Series)
as
Self
- Episode dated 23 December 2008 (2008) - Self
2004
La méthode Cauet (TV Series)
as
Self
- Episode dated 6 November 2008 (2008) - Self
- Episode dated 31 August 2006 (2006) - Self
- Episode dated 17 June 2004 (2004) - Self
2008
On n'est pas couché (TV Series)
as
Self
- Episode #3.7 (2008) - Self
2008
Génération duo (TV Movie)
as
Self
2008
Victoires de la musique (TV Series)
as
Self
- Les Victoires de la Musique 2008 (2008) - Self
2007
T'empêches tout le monde de dormir (TV Series)
as
Self
- Episode dated 16 October 2007 (2007) - Self
2006
Vivement dimanche (TV Series)
as
Self
- Geneviève de Fontenay 2 (2007) - Self
- Charlotte de Turckeim (2006) - Self
2006
La télé de Sébastien (TV Series documentary)
as
Self
- Episode dated 12 July 2006 (2006) - Self
2006
C'est bon pour le moral (TV Series)
as
Self
- Episode dated 1 July 2006 (2006) - Self
2000
Tout le monde en parle (TV Series)
as
Self
- Episode dated 17 June 2006 (2006) - Self
- Episode dated 16 February 2002 (2002) - Self
- Episode dated 26 May 2001 (2001) - Self
- Episode dated 11 November 2000 (2000) - Self
- Episode dated 23 September 2000 (2000) - Self
2004
On a tout essayé (TV Series)
as
Self
- Episode dated 10 November 2004 (2004) - Self
2003
On ne peut pas plaire à tout le monde (TV Series)
as
Self
- Episode dated 5 December 2003 (2003) - Self
2003
Nice People (TV Series)
as
Self / Fifth week co-guest star
2003
Qui veut gagner des millions? (TV Series)
as
Self
- Episode dated 4 February 2003 (2003) - Self
1999
Combien ça coûte? (TV Series)
as
Self
- Episode dated 20 December 1999 (1999) - Self
- Episode dated 6 January 1999 (1999) - Self
1999
Aime comme maman (TV Movie)
as
Self
1999
Miss Universe Pageant (TV Special documentary)
as
Self - Miss France
1999
Le plus grand cabaret du monde (TV Series)
as
Self
- Episode #1.4 (1999) - Self
Archive Footage
2006
Tout le monde en parle (TV Series)
as
Self
- Episode dated 24 June 2006 (2006) - Self
References
Mareva Galanter Wikipedia
(Text) CC BY-SA