Nationality

Brazilian




Time in space

9d 21h 17m




Rank

Lieutenant-Colonel




Role

Astronaut





Other occupation

Fighter pilot




Name

Marcos Pontes




Status

Active




Selection

1998 NASA Group








Born

March 11, 1963 (age 52) Bauru, Sao Paulo, Brazil (

1963-03-11

)


Spouse

Francisca de Fatima Cavalcanti




Children

Ana Carolina Pontes, Fabio Pontes




Parents

Zuleika Pontes, Virgilio Pontes




Similar People

Pavel Vinogradov, Jeffrey Williams, William S McArthur, Valeri Tokarev, Gregory Olsen




Space missions

Soyuz TMA-8, Soyuz TMA-7




Education

Naval Postgraduate School



Astronaut marcos pontes from brazil
Marcos Cesar Pontes (born March 11, 1963) is a Brazilian Air Force pilot, engineer, AEB astronaut and author. He became the first South American and the first Lusophone to go into space when he launched into the International Space Station aboard Soyuz TMA-8 on March 30, 2006. He is the only Brazilian to have completed the NASA astronaut training program, although he switched to training in Russia after NASA's Space Shuttle program encountered problems. He currently lives in Houston with his wife and two children.
Contents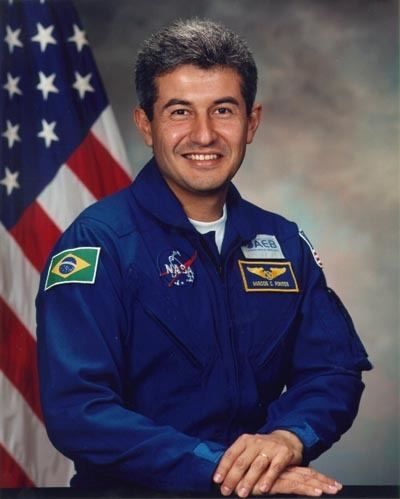 Astronaut marcos pontes br mission to the iss images
Early life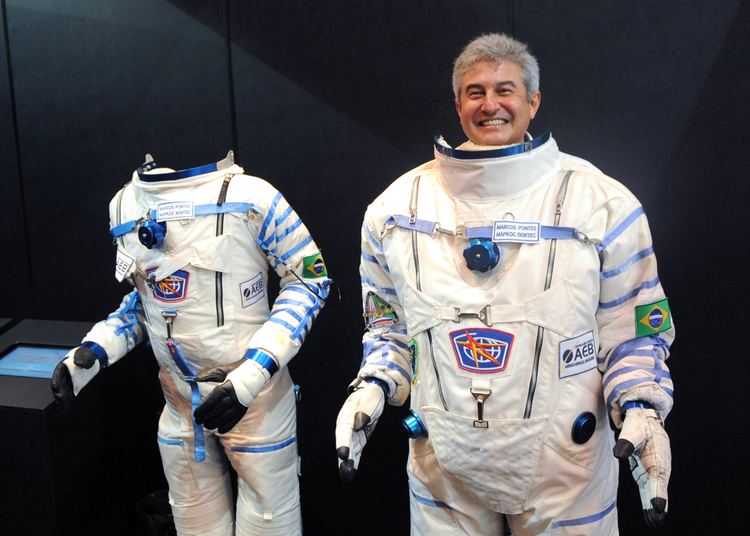 Pontes was born in the town of Bauru, in the southeastern state of São Paulo. His father Vergílio was a servant of the Instituto Brasileiro do Café, currently extinct, and his mother Zuleika was clerk of the Rede Ferroviária Federal (RFFSA), also extinct.
Career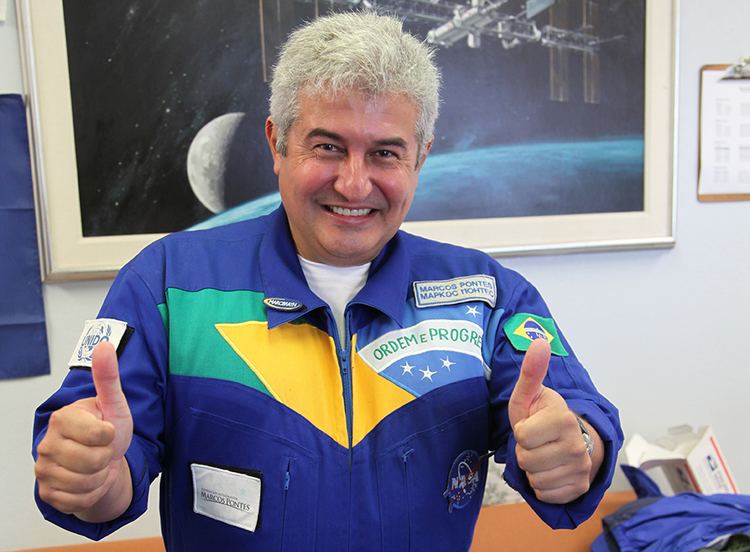 Pontes is one of the most experienced jet pilots in the Brazilian Air Force (FAB), where he holds the rank of Lieutenant-Colonel and has flown for more than 2000 hours in 25 different aircraft. In June 1998, he was selected by the Brazilian Space Agency to train in the NASA space program after he acquired a space-related background in the Aeronautical Engineering division of the Instituto Tecnológico de Aeronáutica (the Aeronautics Technological Institute, or "ITA"), which he transferred to in pursuit of a childhood dream to become an astronaut. He began NASA training in August 1998 and qualified as Space Shuttle Mission Specialist in December 2000. He attended the Naval Postgraduate School of the US Navy in 1998.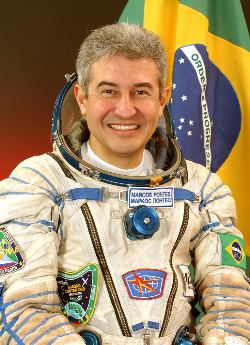 Initially, Pontes' maiden spaceflight was scheduled to be on a Space Shuttle, where he was to help transport the ExPRESS Pallet, which would have been the International Space Station's first Brazilian-made component, into orbit. Negotiations between NASA and AEB (the Brazilian Space Agency) fell through due to the Express Pallet budgetary concerns from the Brazilian counterpart. During the delay Pontes ran a campaign to hasten the Brazilian government to complete the Express Pallet, and worked on technical assignments in the Astronaut Office Space Station Operations Branch at NASA. His flight was postponed indefinitely when AEB confirmed that it could not produce the Express Pallet and its components for NASA.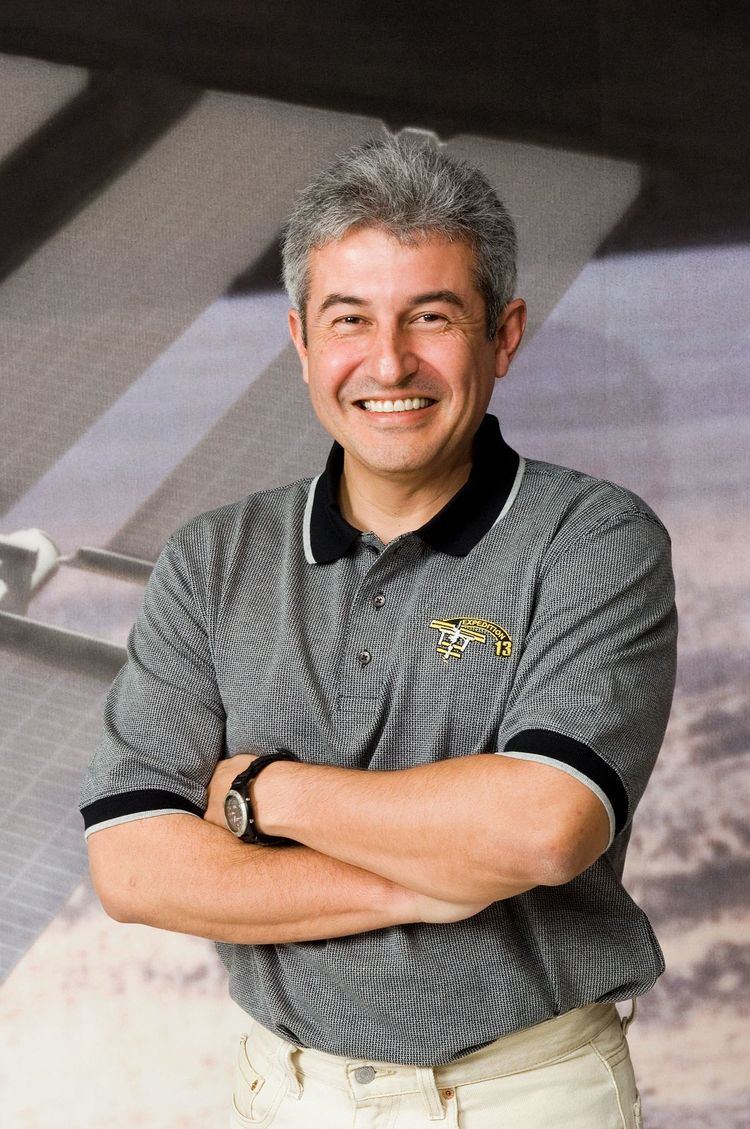 On September 2, 2005, an agreement which cost about US$20 million between the governments of Brazil and Russia provided for Pontes to train at Star City, near Moscow, to learn about the Soyuz's operational and life-support systems, and to fly to the International Space Station in March 2006. The agreement was signed by the presidents of the Brazilian and Russian space agencies, Sérgio Gaudenzi and Anatoli Perminov, respectively.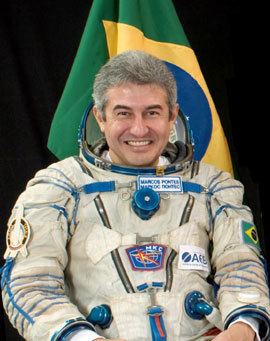 Pontes' flight coincided with celebrations of the 100th anniversary of Brazilian aviation pioneer Alberto Santos-Dumont's successful flight of a fixed-wing airplane in Paris in October 1906.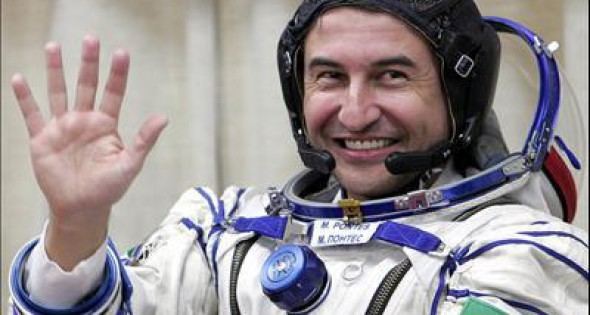 On March 30, 2006, Pontes became the first Brazilian and the first native Portuguese-speaking person to go into space, where he stayed on the International Space Station for a week. During his trip, Pontes carried out eight experiments selected by the Brazilian Space Agency. He landed in Kazakhstan on April 8, 2006, with the crew of Expedition 12.
Following the Soyuz mission, Pontes returned to his technical duties for the International Space Station Program at the Johnson Space Center, working with FIESP/SENAI-SP for the development and fabrication of the Brazilian parts for the ISS. Pontes entered to the reserve of the Brazilian Air Force and awaits a new space mission. He is also an Invited Researcher at the Institute for Advanced Studies of the University of São Paulo at São Carlos. He is embassador of UNIDO and WorldSkills. Pontes open an educational foundation and a tourism agency, together with the future Brazilian space tourist Marcos Palhares, who will be traveling to space through of the Virgin Galactic.
Future plans
Pontes announced his intent to visit space for a second time. In his 2011 book Missão Cumprida, he also declares he is interested in a possible candidature for a unespecified political post in Brazil.
Works
Besides his work as an astronaut and Air Force commander, Marcos also authored four books:
2011 - É Possível! Como Transformar seus Sonhos em Realidade ("It's Possible! How to Make Your Dreams Come True")
2011 - Missão Cumprida: A História da Primeira Missão Espacial Brasileira ("Mission Accomplished: The History of the First Brazilian Space Mission")
2012 - O Menino do Espaço ("The Space Boy")
2015 - Caminhando com Gagarin ("Walking with Gagarin")
He also writes articles on his website. The main themes are motivation and space travel.
Awards
Marcos received those awards through his career:
References
Marcos Pontes Wikipedia
(Text) CC BY-SA