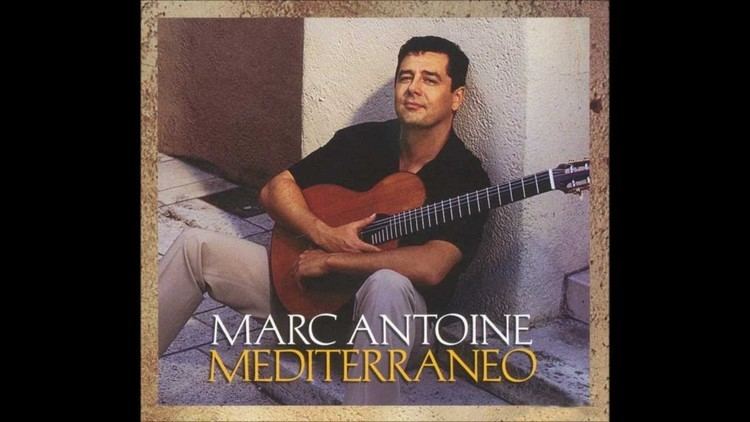 Marc Antoine was born Marc Jean Roland Antoine Vouilloux in Paris, Franceon 28 May 1963. His parents bought him his first guitar when he was 11 years old and he developed a passion for the instrument after watching a friend play. By the age of 13, his father was impressed by his growing skill and sent Antoine to Conservatoire de Paris where he would receive classical guitar lessons. While learning his craft, he drew inspiration from his mentors, Andrés Segovia and John Williams. Antoine came to a crossroads at the age of 17 when he had to choose between his hobby of guitar and his profession of competitive swimming. As he'd won several awards through his guitar performances, he chose to remain a guitarist. He played in local bands in Brittany, France, during this time.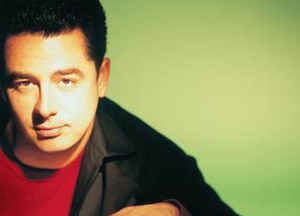 In the summer of 1981 at the age of 18, his debut was sidelined by an accidental injury to his left hand. While playing with the family dog, Marc unintentionally crashed through a glass door. The surgeon who removed the shards of glass from his hand told him that his chances of playing guitar again were slim to none. Marc's passion for the guitar drove him through a rigorous rehabilitation process for the next three years and in 1984 he was back on the scene in Paris, performing in clubs and recording for artists such as Philippe Petit, Charlelie Couture, Jill Kaplan, France Gall, and Ray Lema. Marc also revisited his surgeon in 1984 and played a piece for him to demonstrate his full recovery.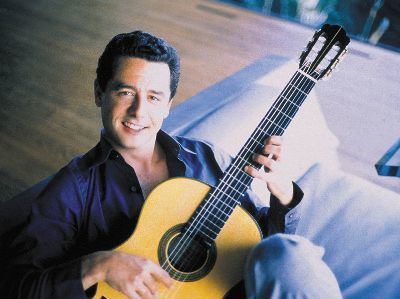 In 1988, a 25-year-old Antoine moved to London where he joined Basia as part of her recording band and worked with other London-based acts such as the Reggae Philharmonic Orchestra, Soul II Soul, Pato Banton, and General Public. He participated in the London acid jazz scene. He toured around the world for inspiration, leading him to spend time in Tokyo where he became an acclaimed session musician.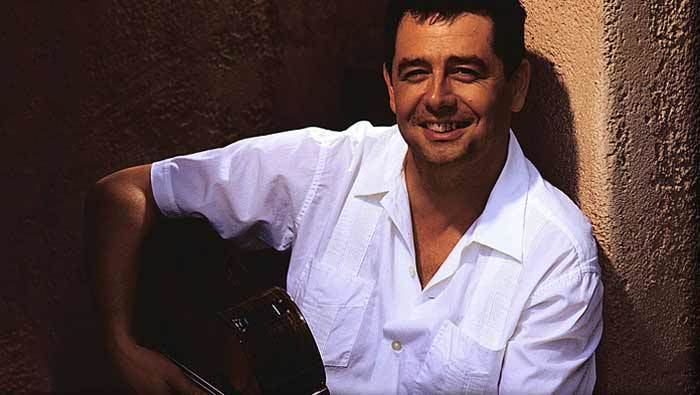 He moved to Los Angeles in the late 1990s. During his 12-year stay, he played backing guitar for Sting, Celine Dion, Rod Stewart, Cher, Selena, Queen Latifah, George Benson, Guru's Jazzmatazz project, and Take 6. He composed and performed individual songs for six major movie soundtracks: Get Shorty, The Fan, Patch Adams, Midnight in the Garden of Good and Evil, Demolition Man, and Celtic Pride. He worked with producers Tommy LiPuma, Philippe Saisse, Marcus Miller, Mike Pela, Guy Roche and Stoker.
While in Los Angeles, Antoine began his solo career with his first album, Classical Soul, on NYC/GRP Records in 1994. The album was strongly influenced by American pop and hip-hop. Using nylon strings on his acoustic guitar, he also injected flamenco style into much of the album. The album enjoyed success in the American contemporary jazz market bolstered by the radio hit, "Unity."
In 1995 came Urban Gypsy, the second of his two self-produced solo albums. Urban Gypsy took two months to write, record, and produce. His objective for the album was to make the melodies more accessible to new listeners. The album spawned two singles for radio: "Latin Quarter" and "Sand Castle." Madrid (GRP, 1998) was produced by Rick Braun. Despite lukewarm reviews from critics, Madrid managed to produce two radio play singles: "Sunland" and the title track.
On Universal Language (2000) Antoine drew inspiration from African, Celtic, and European drum and bass music. He brought in session musicians and friends from his travels around the world to give the record an international flavor. The album was produced by Philippe Saisse. Cruisin' (GRP, 2001) featured a cover version of Sergio Mendes' hit Mas Que Nada, Cruisin' enjoyed success on the strength of radio hits "On the Strip" and "Cruisin'." Mediterraneo (Rendezvous Entertainment, 2003) featured strong Latin influence on the majority of the record. The album was well received by critics, hatching two radio singles with the title track and "Cubanova." The album also featured a cover of Everything but the Girl's "Lady."
Taking a cue from his jazz idol Miles Davis, Antoine set out to find new directions for contemporary jazz. He released Modern Times in 2005. For this record, he sought out electronic musician David Ferrero to bring a club feel to his performances. The album had one radio single, "Bella Via," and features Marc's first vocal performance on the French-language cover of Sting's "La Belle Dame Sans Regrets."
Hi-Lo Split, was released on Peak Records in 2007. The album features a cover of R&B and jazz classic "Spooky" as well as solos with a Mexican requinto guitar and a steel-string guitar. The album had one radio single, "For a Smile."
My Classical Way was released on 21 September 2010 on Marc's own label, Frazzy Frog Music. The first single, "Dreamer," features performances by keyboardist Philippe Saisse and vocalists Jasmine Roy and Rebeca Vega.
Annoine has had No. 1 hits on the R&R contemporary jazz charts, as well as topping the Billboard charts. In 1995, R&R elected him Best New Artist of the Year, which was followed by his Gavin Award in 1998. He has received nominations for jazz awards in the US and Canada.
He has toured with Dave Koz, Chris Botti, Jeff Lorber, Jeffrey Osborne, David Benoit, Larry Carlton. He has performed and recorded with Mark Egan, Peter Erskine, Jimmy Haslip, Mike Mainieri, Christian McBride, Peter White and Dave Valentin. George Benson called Antoine one of his favorite guitarists.