Nationality

Spanish




Role

Physician


Occupation

Spokesperson/advocate


Spouse

Enrique Alvarez




Years active

2011–present




Movies

The Impossible


Name

Maria Belon








Born

1966 , ( Age 54 ) Madrid, Spain


Known for

Surviving the 2004 Indian Ocean earthquake and tsunami




Children

Tomas Alvarez, Simon Alvarez, Lucas Alvarez




Nominations

Goya Award for Best Original Screenplay





Similar

Juan Antonio Bayona , Tom Holland (actor) , Naomi Watts




Zodiac sign

Taurus




Nominations

Goya Award for Best Original Screenplay




Profession

Doctor
The impossible real life tsunami survivor maria belon interview
María Belón (born 1966) is a Spanish physician and motivational speaker, known for surviving the 2004 Indian Ocean earthquake and tsunami when she was on vacation in Thailand with her husband Enrique (Quique) Álvarez and three sons Lucas, Simón and Tomás Álvarez. She was severely injured in the tsunami and nearly died.
Contents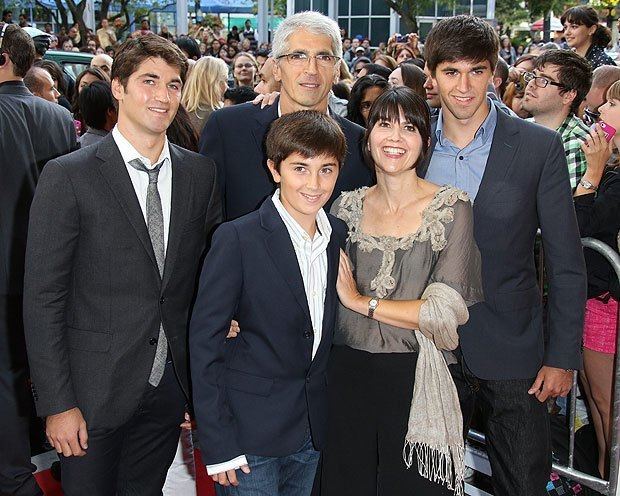 She was portrayed in the 2012 film The Impossible by Naomi Watts (with the name changed to Bennett), who received a Best Actress Academy Award nomination for her performance. The family's nationality was unspecified in the film.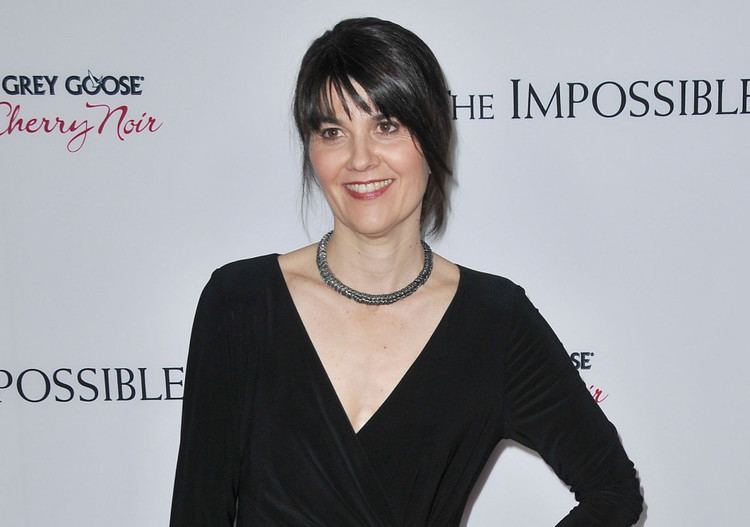 Belón now travels around the world as an advocate for survivors of the tsunami and gives motivational speeches about how she overcame the turmoil and two years of recovery following her injuries. She studied to be a physician and also previously worked as a professor of management with the ESADE Business School, and as a business consultant for companies like Pepsi. She has stated that some of her family is from the Canary Islands.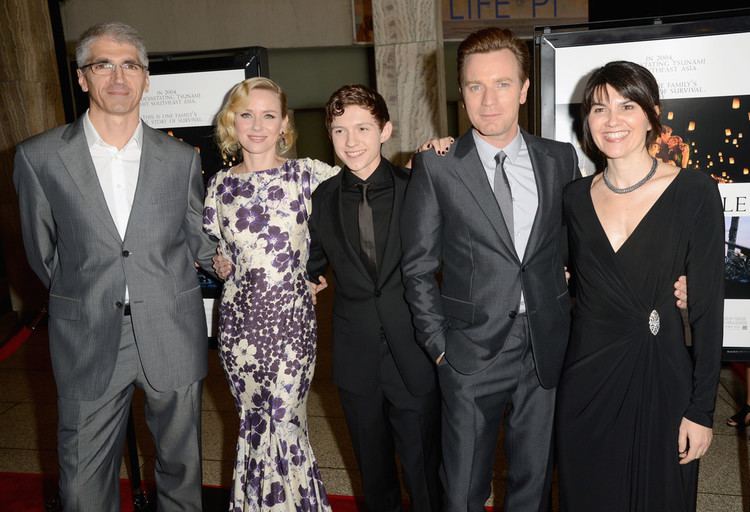 She was the Spotlight Guest Speaker at the Share Iuvare Business Convention in 2015. Also in 2015 she was a speaker at the World Business Forum. In 2013 she was a guest lecturer at the Instituto de Cervantes in Gibraltar.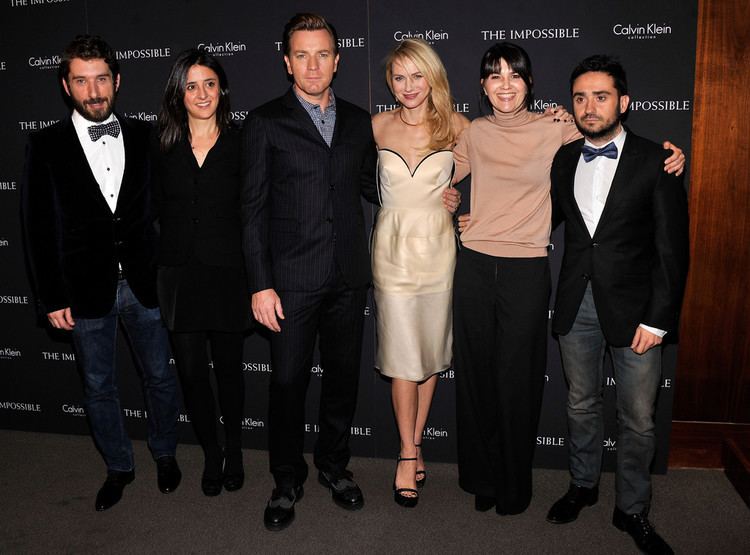 Ewan mcgregor maria belon naomi watts at the impossible
Tsunami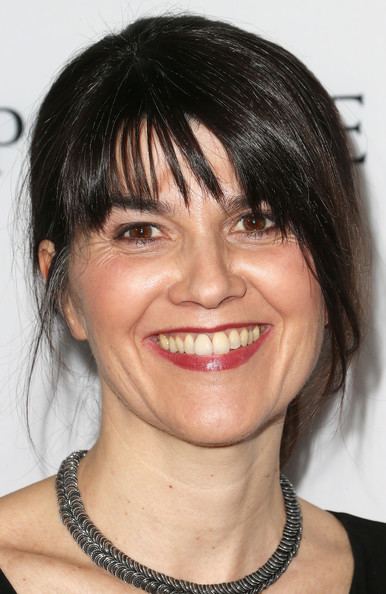 Belón, a doctor, and her husband, Enrique Álvarez and her three son, Lucas, Tomas and Simon were on Christmas vacation at a resort in Khao Lak, Thailand. On December 26, 2004, Belón was at the poolside while her husband and three sons, Lucas, 10, Tomás, 8, and Simón, 5, were splashing in the pool, before the family was swept apart by the tsunami.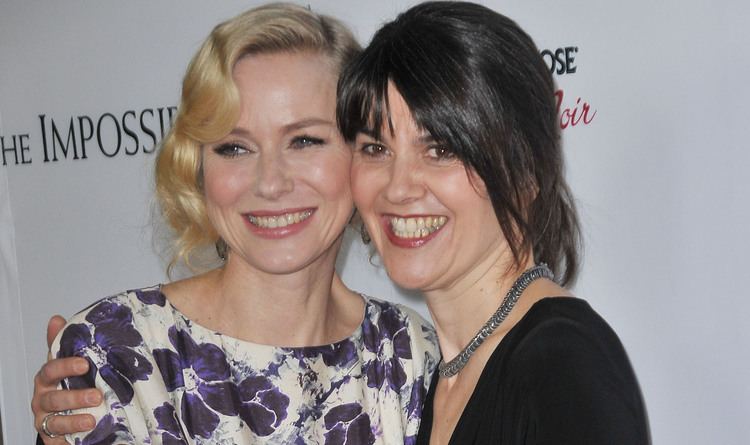 After the wave hit and swept her away from her family, she was able to grab hold of a tree with the aim of waiting for the tsunami to subside. While hanging on, however, she noticed her son Lucas in the distance being dragged by the current, screaming for help. She swam after him, but a second large wave occurred and she was dragged through a lot of rubble and hard sharp objects, and was critically wounded. After the tsunami calmed down, Belón was able to swim to land with Lucas, only to notice her many injuries. Her right leg was the most damaged, having been completely ripped open, but she was able to dress her leg wound with palm tree leaves.
Belón and Lucas continued walking and looking for safety, but she was losing too much blood and her son had to help her walk. Lucas found a tree that the two could climb so that they would be safe from further waves. Maria was in too much pain to climb up the tree alone so Lucas, who had already climbed up, jumped down and helped her climb up the tree. After waiting on the tree for some time, the two were saved by locals from a nearby village who were coming to check the wreckage. Belón was then taken to a hospital, accompanied by her son.
Throughout his mother's recovery, Lucas was able to reunite with his father and two brothers, who happened to be in the hospital as well. Once she was stable enough to be moved, Belón and her family were transferred to a hospital in Singapore, where she received further treatment and was finally able to go home.
Aftermath
Belón is credited in the cast of the 2012 film The Impossible for providing her story and working on the set in Thailand in the same locations as the original tsunami. She spent time with Naomi Watts and helped her prepare for the role. Belón chose Naomi Watts to play her in the film, stating that Watts was her favorite actress after seeing the film 21 Grams. She worked with screenwriter Sergio G. Sánchez to ensure her story was accurately told.
Belón has appeared on numerous television shows, including Charlie Rose and The View, discussing her experience of making the film and her family's experience of the tsunami. She has been outspoken regarding the fact that her story of survival is not the only one, and that she is only one of many who suffered and survived. She now works as an advocate for those still recovering from the effects of the tsunami. She has said of her experience,
The tsunami was an incredible gift. I embrace life. My whole life is extra time. There is no difference between me—a Spanish woman named María who is alive—and thousands of moms who are under the sea. I do not deserve to be alive, but life is not fair. I feel pain and compassion for so many others who didn't come back up or lost the ones they love. My whole story is on my body. And it is wonderful because it means I am alive.
Cuando tus sue os se hacen realidad mar a bel n wobi
Filmography
Writer
2012 The Impossible (story)
Self
2018 Samanta y (TV Series)
Self - Interviewee
- La vida (2018)
2017 Días de cine (TV Series)
Self - Interviewee
- Episode dated 23 March 2017 (2017)
2017 The Big Wave (Documentary)
María Belón
2014 Lo imposible de lo imposible (TV Movie documentary)
Maria Belon
2014 Viajando con Chester (TV Series)
Self - Guest
- A toro pasado (2014)
2013 Lo imposible: Making Of (TV Short documentary)
Self
2013 La noche de los Oscar (TV Special)
Self
2013 Los Goya 27 edición (TV Special)
Self - Nominee
2012 Charlie Rose (TV Series)
Self - Guest
- Episode dated 24 December 2012 (2012)
References
María Belón Wikipedia
(Text) CC BY-SA