Manuel Carballo Martínez born 23 November 1982 in Madrid, Spain is a Spanish artistic gymnast.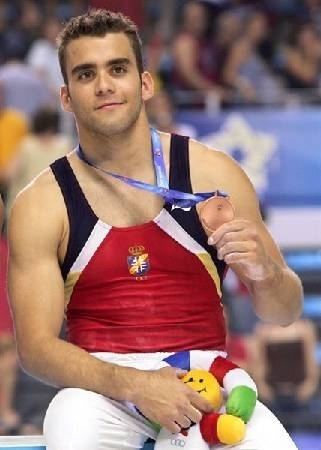 Carballo is from a renowned gymnastics family. His father Jesús Sr is the coach of the Spanish national women's team and his older brother Jesús Jr was a two time world champion. Another brother, Javier, is also involved in Gymnastics.
Carballo was the 2005 European Champion on the Parallel Bars with a score of 9.712. Manuel qualified in second place for the 2005 World Championships final on the event. Manuel performed a clean routine until his dismount, where a large stumble left him out of medal contention. Carballo has also won numerous medals at World Cup competitions. Carballo was a member of the Spanish team at the 2007 World Championships.
In 2008, Carballo was part of the Spanish Olympic Team, finishing 11th.