Mamu Ram Gonder (Donkal) is a Haryana state politician, a member of the Indian National Lok Dal (INLD), and the Ex-MLA of city Nilokheri, district Karnal, Haryana. He became the MLA of Nilokheri, Haryana for the first time in 2009. He is a follower of Chaudhari Devi Lal, a former deputy prime minister of India and is serving INLD for the last 30 years. Because of his soft-spoken and calm nature, he is always appreciated in the group of normal peoples.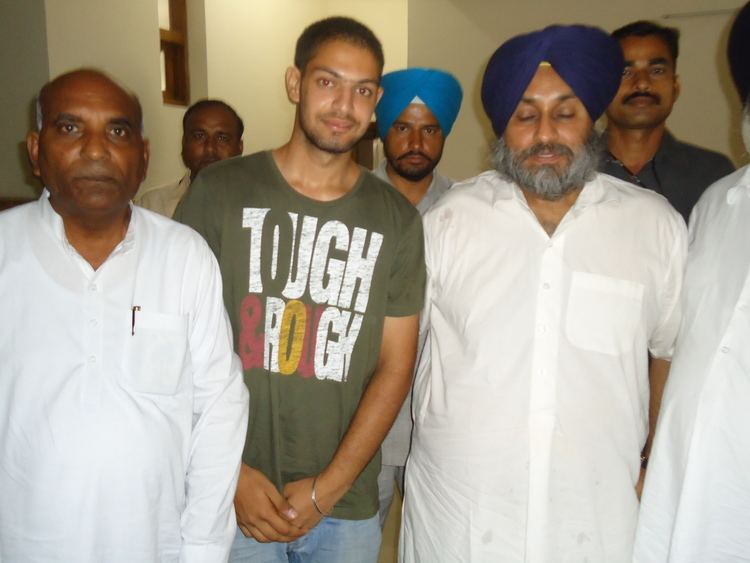 Mamu Ram Daunkal also known as Mamu Ram Gonder was born to Clan Daunkal in the village of Gonder in the city Nilokheri, district Karnal of Haryana, India. He did his schooling from village Gonder and later on moved to city Karnal, Haryana.
He had keen interest in INLD since his childhood and he joined INLD as a youth member when he was 19 years old. He took part in number of social activities which makes him appointed as a youth leader. After continuously working as an INLD member for so many years, he got a chance to fought the elections from city Nilokheri, haryana in 2009 and he won this seat with 69435 votes and the people's heart with huge margin of votes.
In 2009 Mamu Ram gonder won the seat for Constituency Nilokheri against Smt Meena Mandal (Ex MLA and mantri), Haryana with large number of votes (total votes:69435). He served as a youth leader for almost 8 years and is always say as a good leader.
From the day Sh. Mamu Ram Gonder get the chance to show Nilokheri peoples his power and work, he is very much involved in certail activities including:
Visiting villager every week to understand their problems and try to solve it very quickly.
Organise meeting with party members to know how to make INLD strong enough to meet Nilokheri people needs.
Actively involved and meet with Sh. Om Prakash Chautala to talk with his Constituency.
As Sh. Mamu Ram is also a Farmer so trying to solve farmers problems on priority.
Involving youths in every program and events so that youth can understand their responsibilities.
Doing lots of things for Girls so that they can study in schools and get good education.
Mamu Ram Gonder is living with his two sons Rajeev and Sanjeev daunkal. His wife died during Mamu Ram's election time due to cancer but he won the election with high margin. His two daughters are married.