Plantae




Cactaceae




Cacteae




Mammillaria hahniana




Caryophyllales




Cactoideae




Cactinae




Species






Mammillaria spinosissima, Gymnocalycium baldianum, Easter lily cactus, Tiger tooth aloe, Ferocactus latispinus
Mammillaria hahniana (old lady cactus) is a species of flowering plant in the family Cactaceae, native to central Mexico. It grows to 25 cm (10 in) tall by 50 cm (20 in) broad. The solitary spherical stems, 12 cm in diameter, are covered in white down and white spines. Reddish purple flowers are borne in spring and summer, sometimes forming a complete ring around the apex of the plant.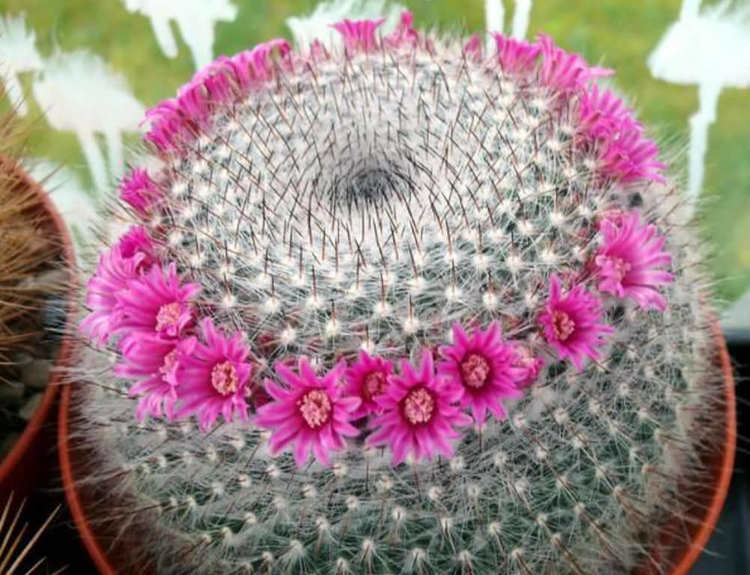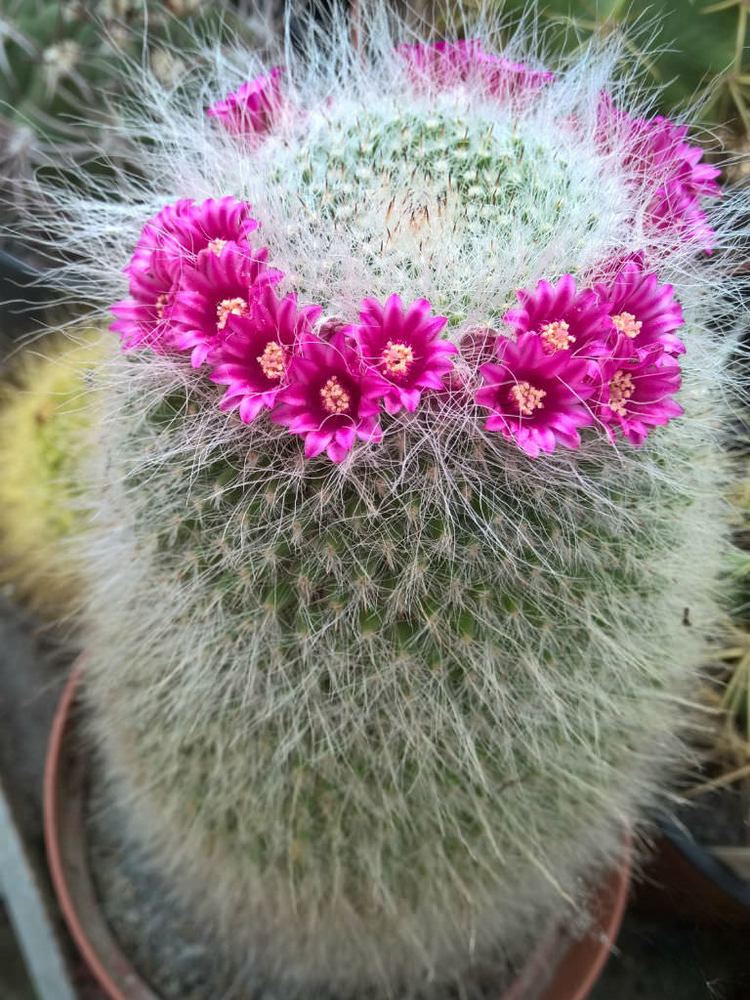 M. hahniana is one of several Mammillaria species to be cultivated. In temperate regions it must be grown under glass with heat. It has gained the Royal Horticultural Society's Award of Garden Merit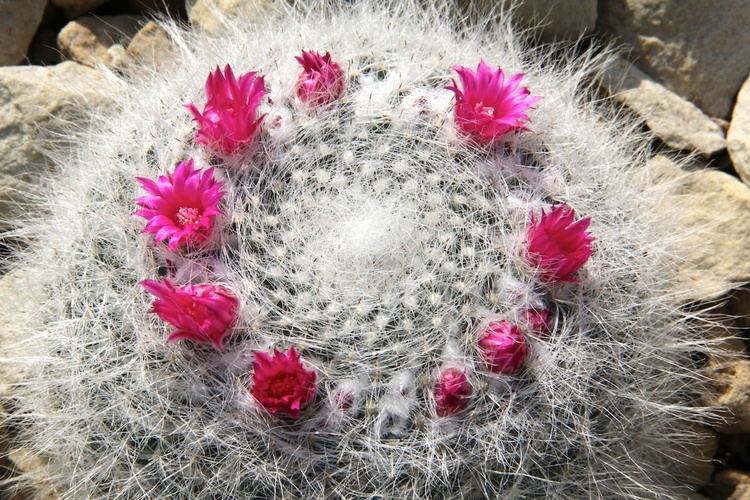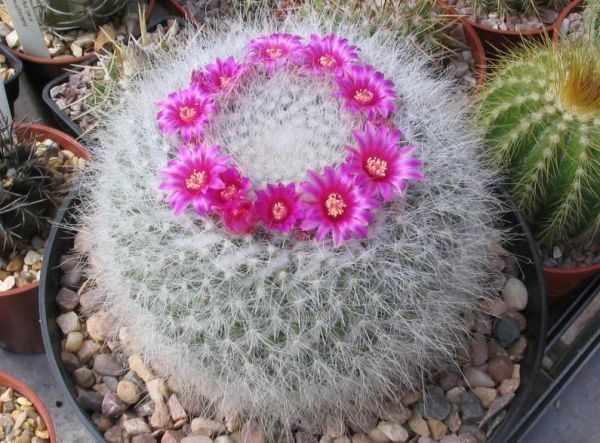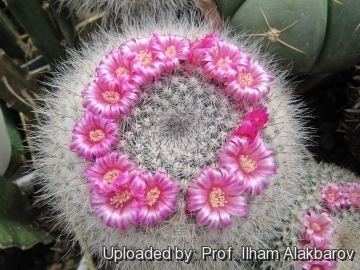 Mammillaria hahniana Wikipedia