Plantae




Cactaceae




Mammillaria guelzowiana




Species




Caryophyllales




Mammillaria




Mammillaria






Mammillaria, Cactus, Mammillaria longiflora, Mammillaria glassii, Mammillaria duwei
Mammillaria guelzowiana is a species of plant in the Cactaceae family. The species epithet guelzowiana honors the German cactus collector Robert Gülzow of Berlín.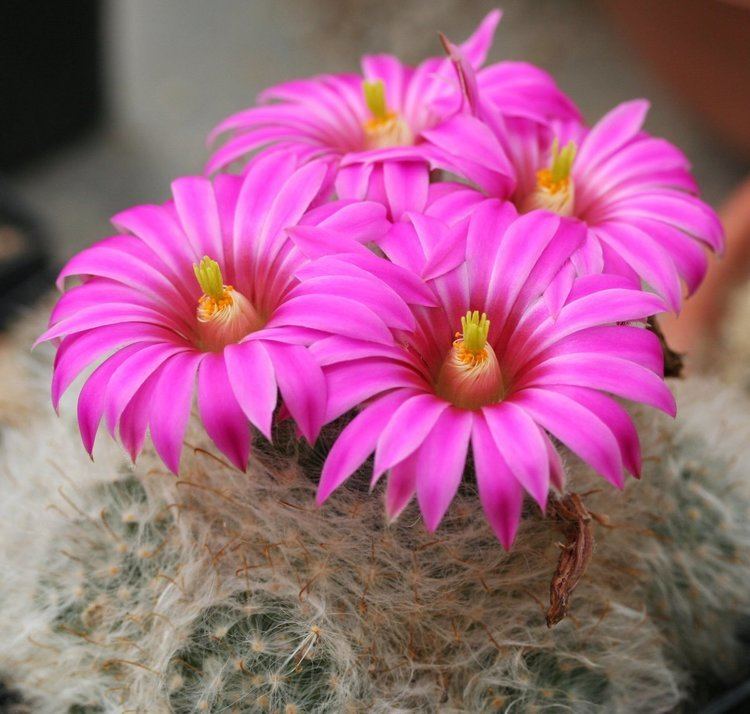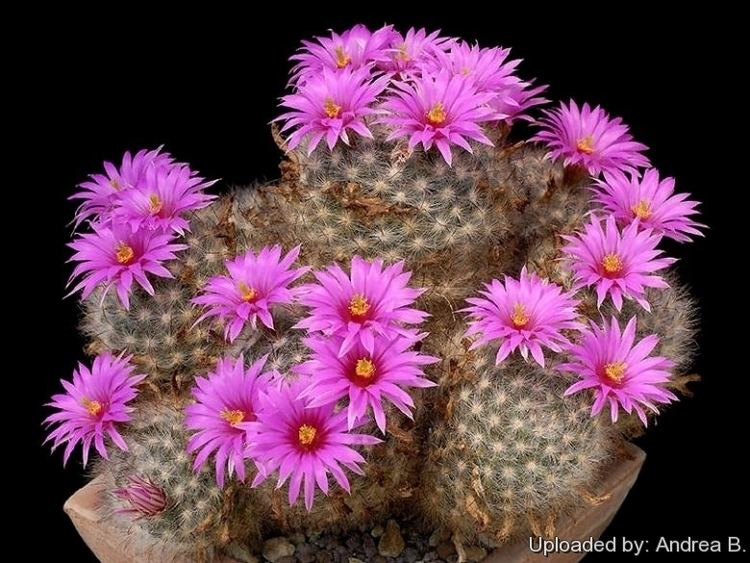 Mammillaria guelzowiana is a perennial plant that grows fleshy, globose, at first solitary and then forming groups. The stems have a spherical, apically depressed, about 7 inches tall and 4-10 inches in diameter. Tubercules are conical and cylindrical. They do not contain latex. The plant has 1-6 thin central spines, needle shaped, yellowish red, 8 to 25 millimeters long. The 60-80 radial spines are long and twisted, about 15 mm long. The bell-shaped flowers are purple, more or less bright, up to 4 inches long and can reach 7 inches in diameter. The fruits are almost spherical, bright red or yellowish white, about 8 mm in length.
This species is endemic to Mexico.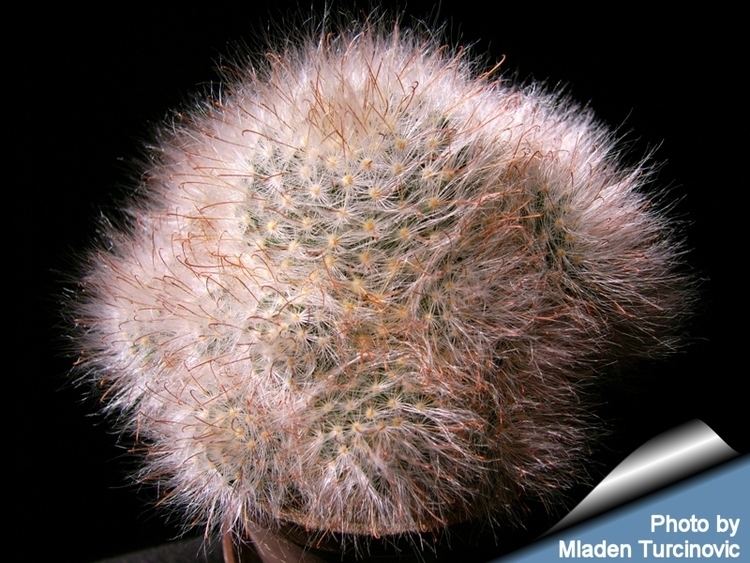 Its natural habitat are hot deserts and grassy mountain tops, at an elevation of 1,300–1,700 metres (4,300–5,600 ft) above sea level.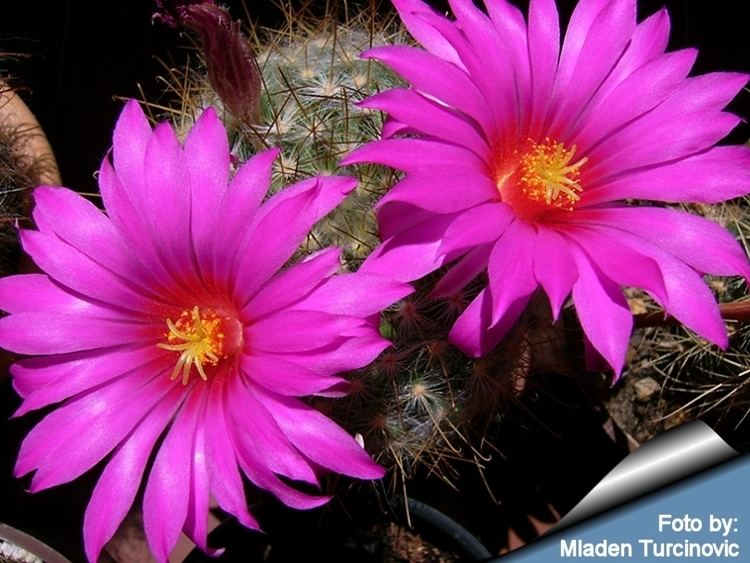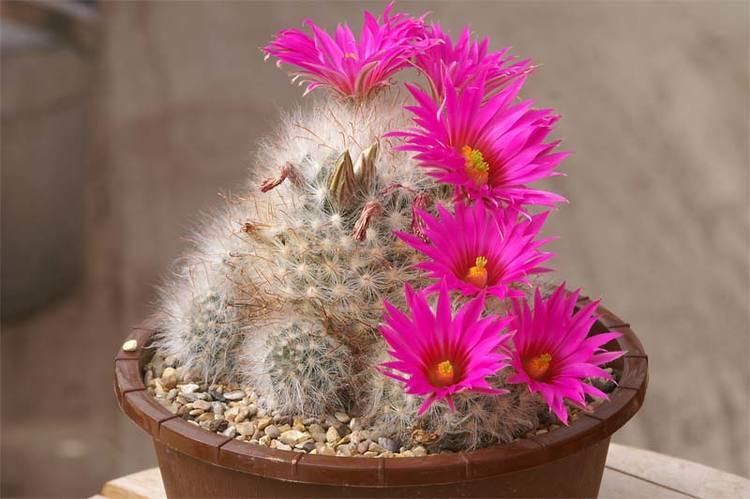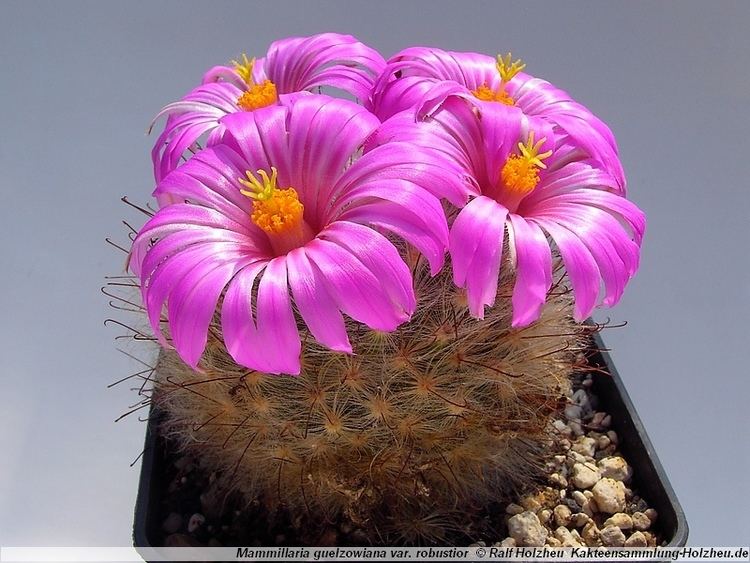 Mammillaria guelzowiana Wikipedia