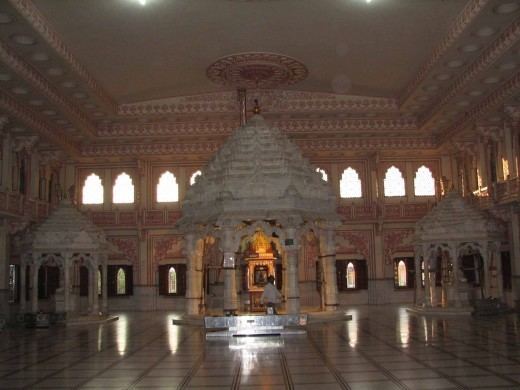 Malpura is located at 26.28°N 75.38°E / 26.28; 75.38. It has an average elevation of 132 metres (401 feet). Distance from Jaipur 90 km, Malpura is also Known for Avikanagar – 4 km from Malpura. It is famous for the Central Sheep and Wool Research Institute (CSWRI).
Malpura is connected by a two-lane highway. SH 12- connects jaipur to kankroli via Malpura, Kekri, Bhilwara. It will be converted to a mega highway that will decrease the time a vehicle takes to travel through route connecting Jaipur, Bhilwara and Udaipur.
He is the 'Kunwar of the Sikar (Kunwar Mal Singh)'(the founder of Malpura) Malpura's name is based on his name Mal Singh. Panch Thikanas of Malawat Clan of Rajputs and Thinkanas of Khangrot Clan
Kukad fort (khangrot clan) 22 km near Malpura
Mehru
Nimera
khera
Tilanju
kerwaliya
Dungri khurd
Lawa
Chorupura
others
Rajpura
Lamasingh
Budha Dewal
pachewar
Diggi
Deshma
Deshmi
Bhashu
Toda Raisingh
Tordi
Kacholiya
Chandpura (Rajawat clan)
parli (Khangarot clan)
Mandawara (khangarot clan)
kuhara (khokhar clan)
kurad
Raos of Malpura : 1430-1628
1. Rao Mal Singh (1430-1467)
2. Rao Shivji (1467-1488)
3. Rao Udayaji (1488-1504)
4. Rao Kanpalji (1504-1542)
5. Rao Sheondhaji (1542-1563)
6. Rao Ajayji (1563-1584)
7. Rao Ajaji (1584-1628)
A small battle between Jaipur and Sindhia kingdoms. The location of battle is about 4 miles south from malpura near Hindoli village.Naruka warier fought in the battle.
As of 2001 India census, Malpura had a population of 27,242. Males constitute 52% of the population and females 48%. Malpura has an average literacy rate of 42%, lower than the national average of 59.5%: male literacy is 43%, and female literacy is 41%. In Malpura, 17% of the population is under 6 years of age. It is connected by road to bhilwara, Ajmer & Kota.
Onn mataji temple.
Shri Kalyan Temple Diggi=It is a famous temple which is 15 km from Malpura. Here a very ancient temple of god Kalyan(Vishnu) built by king digva is present .
Bisalpur Dam=It is situated 48 km from Malpura. It is one of the important dams project in Rajasthan built across Banas river.
Sindholiya temple
Lamba harisingh
Avikanagar. It is the largest sheep research centre of India located 5 km from Malpura along the Jaipur road.Kendriya Vidyalaya Avikanagar from 1st to 12th standard and Government Secondary School Avikanagar from 6th to 10th standard are also situated in the CSWRI Avikanagar campus. The director of CSWRI Avikanagar is Dr S.M.K Naqvi, who is the National fellow of National agricultural research system. He is known for his contribution in the field of small ruminant research.
Ghati Balaji
Malpura is also famous for its Jain Dadabadi and Adinath jain temple.
An important temple, Malpura dadabadi of Dada Jinkushalsuriji is there.
It has one Government hospital & many private hospital such as Rekha Devi Memorial Hospital and a nursing college.
Rajasthan patrika founder late Shri Karpoor Chandra Kulish is from nearby Soda village.
Sindoliya Mataji
mr.G.L.choudhary(chairman of nirman steel) is from nearby village kuhara 5 km from lamba hari singh
Atoli, Awada, Barol, Chabrana, Chainpura, Chandsen, Chanvanndia, Desma, Devel, Dholi, Diggi, Dungri Kala, Ganwer, Hathgi, Indoli, Jhadali, Kacholia, Kadila, Kalmanda, Kantoli, Kirawal, Kurad, Lambaharising, Lawa, Malikpur, Morala, Nagar, Pachewar, Parli, Rajpura, Rendiliya, Sindoliya, Sitarampura , Soda,Bambori,Pratppura, Ajmeri, Bawari, Sitarampura, Sodabawari, Tilanjoo, Tordi, Shree Gopalpura, Kalmanda,Malooni
Soda village is famous for being first internet panchayat in India. Chhavi Rajawat is the youngest women sarpanch of her village soda. Soda is also the birthplace of Shri Ram Charan Maharaj, the founder of Antrastriya Ram Snehi sampradaya.
Parli is a village located in Malpura Tehsil near the border of Jaipur and Tonk district Parli is historical village, first naval martyr Sambu Singh Khangarot was native of Parli, Ragunath tample, Sitaram ji tample, Jain Mandir building is historical enriched.
kurad village is famous temple of banni wale bhairu ji maharaj, panch mukhi balaji, kurad sarpanch mrs bhanwar kanwar rajput,
Kirawal village Have a temple the goddess ma sati
Tordi village have a great dam known as Tordi sagar which made in 1887
The Dam is 1772 meter length and 14.2 meter height