Making Movies is an American band based out of Kansas City, Missouri. Built upon a heavy foundation of Afro-Latino rhythms, they have created a bilingual (English and Spanish), psychedelic re-envisioning of the Latin American "son." The band consists of four members: Enrique Chi (guitar/vocals), Juan-Carlos Chaurand (percussion/keyboard), Brendan Culp (drums) and Diego Chi (bass).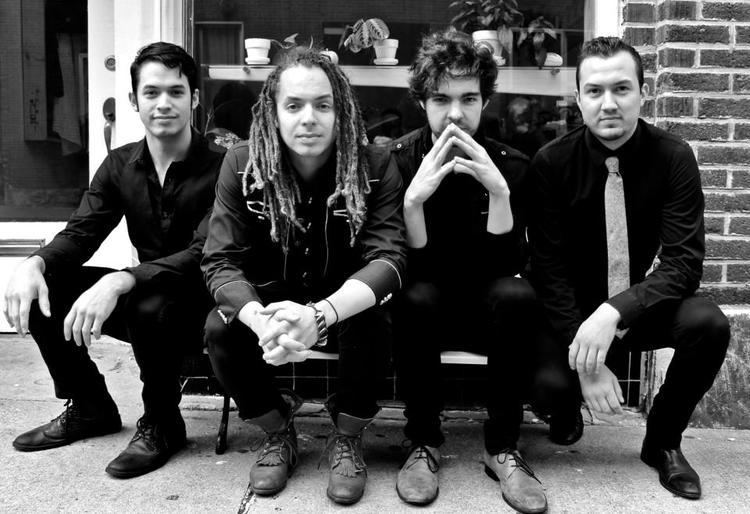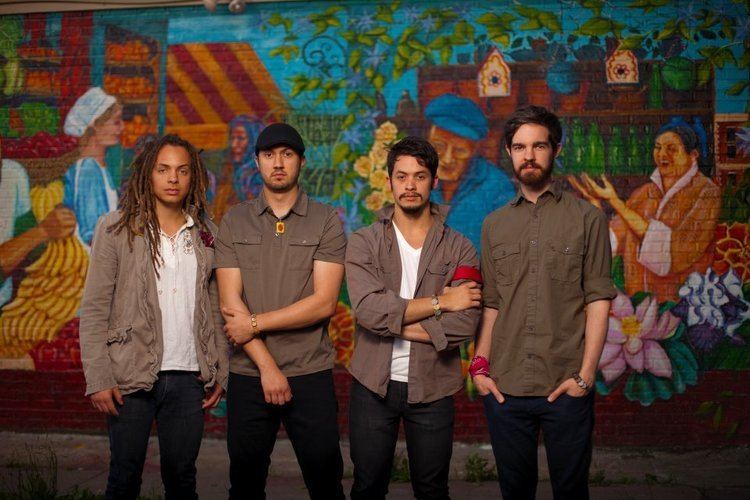 In March 2012, Making Movies recorded their sophomore album, titled "A La Deriva," produced by Steve Berlin of Los Lobos fame. On a 10-day recording session, the band traveled to Portland, Ore. to record and work with Berlin. The album was released independently on March 5, 2013.
The band currently resides in Kansas City.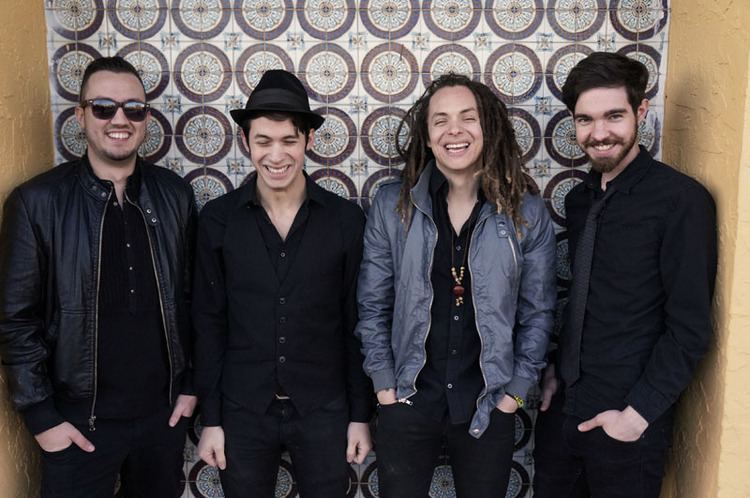 Named after the third album by the Dire Straits, Making Movies started as a collaboration between brothers, Enrique and Diego, both born in Santiago, Panama. Culp, a Kansas City native, and Chaurand, from Guadalajara, Mexico, joined as the group launched in 2009. While Diego took a two-year break, Nic Kolar filled in on the bass guitar. Diego returned to the band in 2011.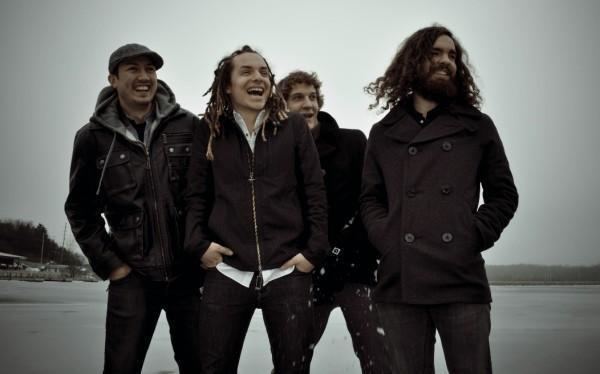 In 2010, Making Movies recorded and self-released "In Deo Speramus" (now out of print), which included songs "Libertad," "Tormenta," "Foolish Kid" and "La Marcha." The band toured the US independently promoting the record. In June 2012, the band released a self-produced EP and 7" titled "Aguardiente" on the Kansas City record label, The Record Machine.
2013's A La Deriva ("adrift" or "swept away") tells a storybased on the struggles of an immigrant family that tragically falls apart in America, and the consequential impact on the following generation. Taking cues from Latin American folklore, the band soundswings intensely, at times sounding like Compay Segundo being played by Jimi Hendrix and at other times like The Talking Heads digging deep into a dembow. In discussing the title track of the album, "Deriva," Felix Contreras of NPR's AltLatino said, "...the young band Making Movies (and its producer, Steve Berlin of Los Lobos) shows us how deeply thought-out lyrics sound next to a rhythm track that somehow both propels and floats without violating the laws of physics."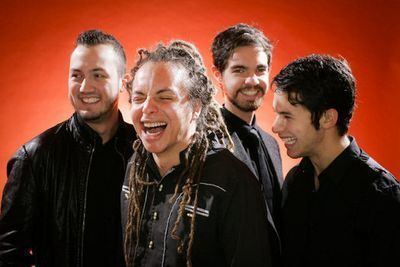 The quartet has opened for Los Lobos, Tennis, Ozomatli, Aterciopelados, Molotov, Neon Indian, Cold War Kids, Enanitos Verdes, Arterciopelados, PXNDX, and Mariachi El Bronx among others.
NPR's Alt.Latino featured a track from "A La Deriva"
CNN Español's Encuentro interviews Making Movies
Making Movies has been featured in the Pitch Weekly's "Best of Kansas City" edition 2010.
The band was featured on AOL Musica.
Making Movies performed a live in studio on the Music Vox on Vocalo 89.9 in Chicago.
Live performance on the The Current in Minneapolis.
Featured on the main stage in Kansas City's Middle of the Map Festival.
Performed on Chevy Music Showcase
NPR Tiny Desk Concert
In Deo Speramus (2010) Self-Released
Aguardiente EP (June 5, 2012) The Record Machine
A La Deriva (March 5, 2013) Self-Released