Ukraine




169 m




356,465 (2011)




Donbas National Academy of Civil Engineering and Architecture


218.2 km2


Yuri Pokintelitsa



Makiivka (Ukrainian: , translit. Makiyivka; Russian: , translit. Makeyevka; former names: Dmytriivsk, Dmytriyevskyi) is an industrial city located in eastern Ukraine within the Donetsk Oblast (province), 25 kilometers (16 mi) from the capital Donetsk. Administratively, it is incorporated as a city of oblast significance. Population: 353,918?(2013 est.).
According to the 2001 Ukrainian Census, the city had 389,589 inhabitants, 178,475 (46%) were men and 211,114 (54%) were women. It is an important steel industry and coal mining centre of the country. Makiivka is a leading metallurgical and coal-mining centre and has machinery and coking plants. Donetsk and Makiivka are practically merged into a conurbation.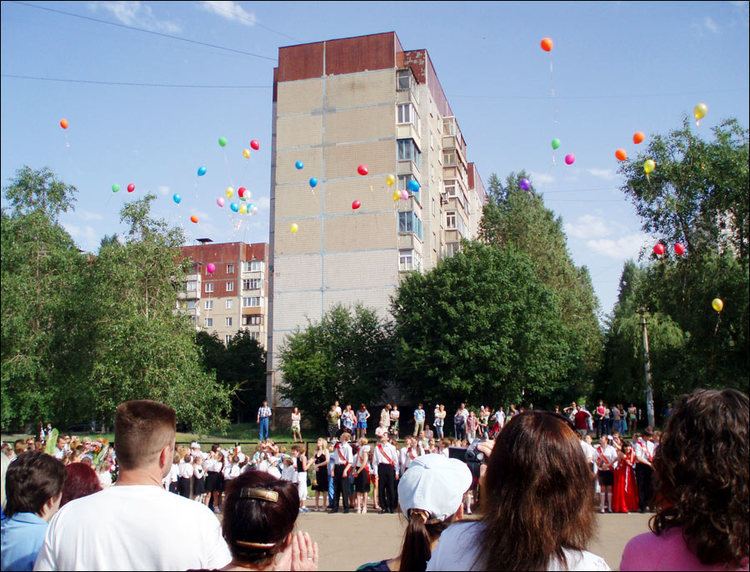 For a long time Makiivka was thought to have been established in 1777, but recent research shows that it has been mentioned in historical records since approx. 1696. The first mine was opened in 1875. In 1899 metallurgical settlement was founded nearby called Dmytrievsk, named after Dmitry Ilovaisky, son of count Ilovaysky - the landlord of the region.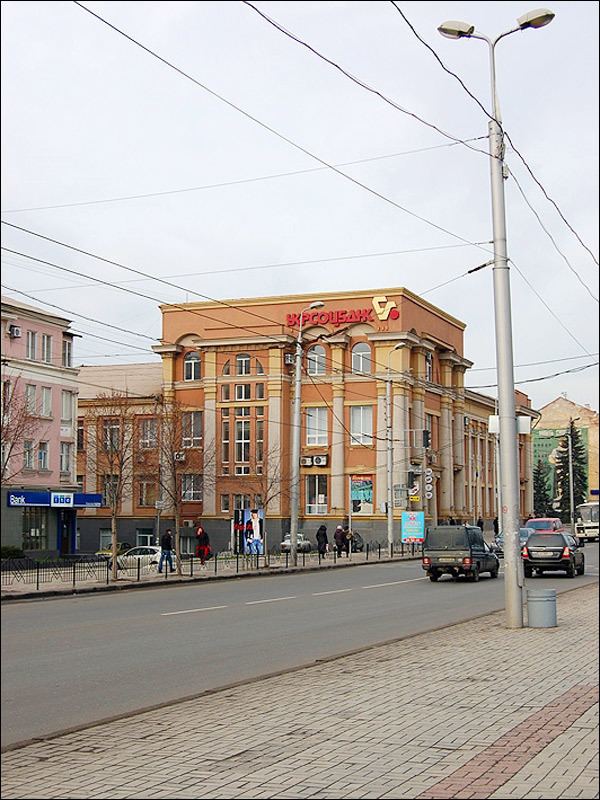 Makiivka was only a small village when it was combined with nearby Dmytriivsk. Dmytriivsk subsequently developed as one of the largest coal-mining and industrial centres of the Donets Basin coalfield. In 1931, Dmytriivsk-Makiyivka was renamed Makiivka.
There are many coal mines in and around the city. Makiivkas modern industries include one of the largest integrated iron and steel works in Ukraine. There are also other metalworking and coke-chemical plants and factories for pneumatic machinery, shoemaking, and food processing. The city is rather dispersed, with numerous residential communities surrounding individual industrial plants over an extensive area. It is gradually extending to form a single metropolitan area with the nearby city of Donetsk, which lies just a few miles to the southwest. Makiivka is home to the Donbas National Academy of Civil Engineering and Architecture.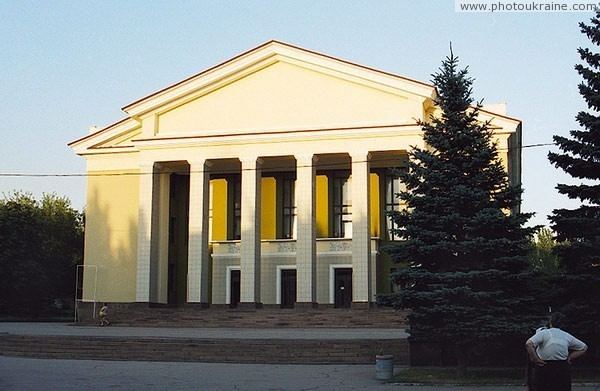 On the territory of Makiivka there are 22 churches, 73 religious organisations, and a womens monastery.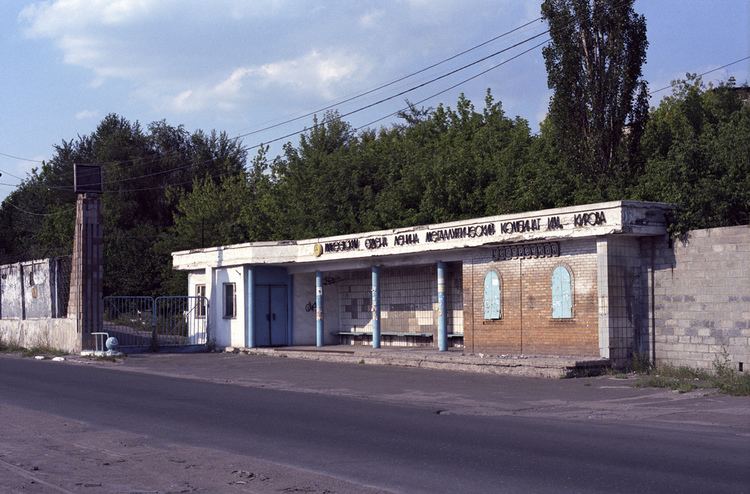 The citys inhabitants follow different religions, including:
Ukrainian Orthodox Church - Moscow Patriarchate — 23 communities;
Ukrainian Orthodox Church - Kiev Patriarchate — 3 communities;
Armenian Apostolic Church — 1 community;
Roman-Catholic Church — 1 community;
Islam — 2 communities;
Jewish — 1 community;
Krishna — 1 community;
Protestant confessions — 41 communities.
Makiivka Wikipedia
(,)http://ukrainetrek.com/images/makeevka-ukraine-city-views-2.jpg(,)http://ukrainetrek.com/images/makeevka-ukraine-city-views-5.jpg(,)http://ukrainetrek.com/images/makeevka-ukraine-city-views-10.jpg(,)http://ua-travel.info/fotos/galery/107/thumbs/6810.jpg(,)http://ua-travel.info/fotos/galery/107/thumbs/6811.jpg(,)http://ua-travel.info/fotos/galery/107/thumbs/6809.jpg(,)http://ua-travel.info/fotos/galery/107/thumbs/6808.jpg(,)http://ua-travel.info/fotos/galery/107/thumbs/6807.jpg(,)https://wp4553-flywheel.netdna-ssl.com/wp-content/uploads/2014/11/51.jpg(,)http://gdb.voanews.com/1C6D87B8-80E6-4908-980A-FA63263ACEB4_cx0_cy7_cw0_mw1024_s_n_r1.jpg(,)http://static5.businessinsider.com/image/5460e9006bb3f7425fb76fab-949-335/separatists%252008.jpg
(,)http://www.life2orphans.org/cms/sites/default/files/makiivka3.jpg(,)http://image.zn.ua/media/images/original/Nov2014/101449.jpg(,)http://unhcr.org.ua/images/gallery/2015_MakeevkaDebalceve/IMG_20150220_102843.jpg(,)https://a0.muscache.com/ic/pictures/8705161/bae703c6_original.jpg%3Finterpolation%3Dlanczos-none%26size%3Dx_large%26output-format%3Dprogressive-jpeg%26output-quality%3D70(,)https://a2.muscache.com/ic/pictures/8705887/16d6f0ba_original.jpg%3Finterpolation%3Dlanczos-none%26size%3Dx_large%26output-format%3Dprogressive-jpeg%26output-quality%3D70(,)http://media-cdn.tripadvisor.com/media/photo-s/02/98/5e/27/filename-p6230813-jpg.jpg(,)http://www.life2orphans.org/food_project_files/images/2005_09/food_proof_2005_09_6.jpg(,)https://a1.muscache.com/ic/pictures/8962575/927a7160_original.jpg%3Finterpolation%3Dlanczos-none%26size%3Dx_large%26output-format%3Dprogressive-jpeg%26output-quality%3D70(,)http://images.unian.net/photos/2014_12/1419588359-3078.jpeg(,)https://pbs.twimg.com/media/B1hJeUXCEAA_jk6.jpg(,)http://cdn.ukraineinvestigation.com/wp-content/uploads/2014/12/B3wqbZXCUAA45B1.jpg
(,)http://images.photoukraine.com/photos/140538.jpg(,)https://c1.staticflickr.com/9/8432/7834286716_6ed357a832_b.jpg(,)http://www.travelwithtaangoo.com/img/uploads/big/1322028742813.jpg