Occupation

Actress




Height

1.64 m




Years active

1999–present




Education

Dominican Academy




Name

Makenzie Vega




Parents

Baruch Vega, Gina Rue




Role

Actress








Full Name

Makenzie Jade Vega




Born

February 10, 1994 (age 29) (

1994-02-10

) Los Angeles, California, U.S.


Siblings

Alexa Vega, Krizia Vega, Greylin James, Cruz Hudson Rue, Jet James, Margaux Vega




Movies and TV shows

The Good Wife, The Family Man, In the Land of Women, Chestnut: Hero of Central P, Saw


Similar People

Alexa Vega, Graham Phillips, Krizia Vega, Archie Panjabi, Julianna Margulies


Profiles




Instagram

Twitter
Alexa vega and makenzie vega at imagen awards 2012 arrivals
Makenzie Vega (born February 10, 1994) is an American actress. She is known for her role as Grace Florrick on The Good Wife and as the 11-year-old counterpart of Nancy Callahan in Sin City.
Contents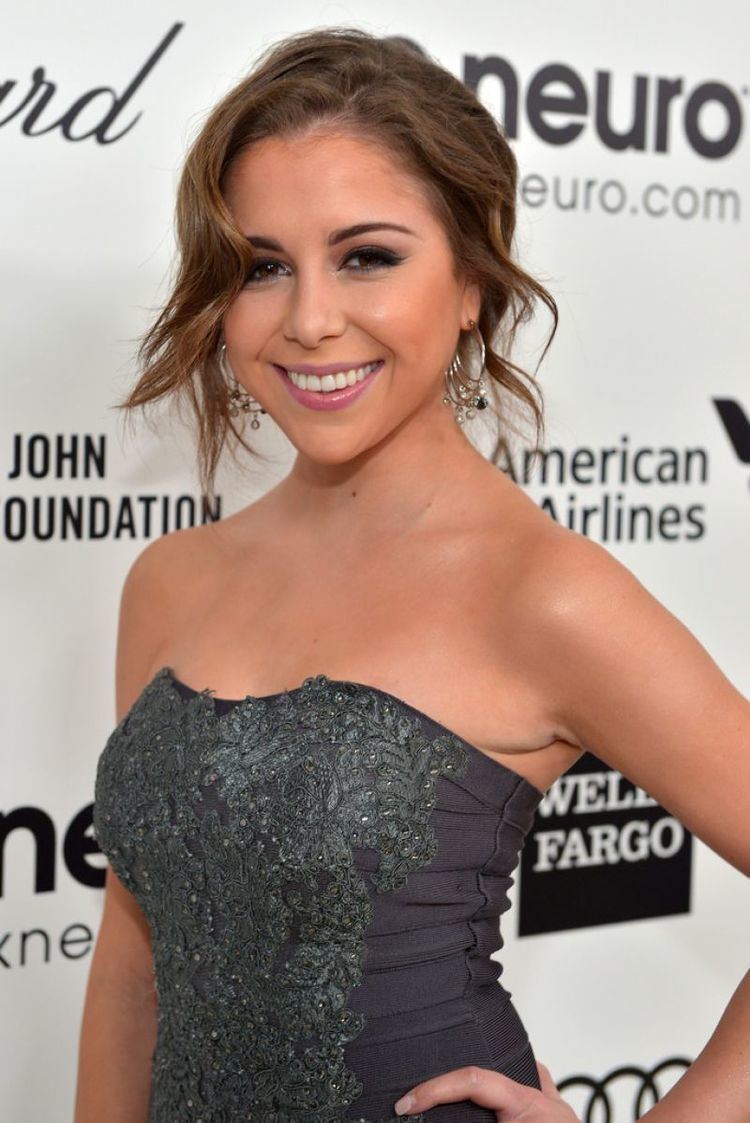 Makenzie Vega in the land of women 2
Life and career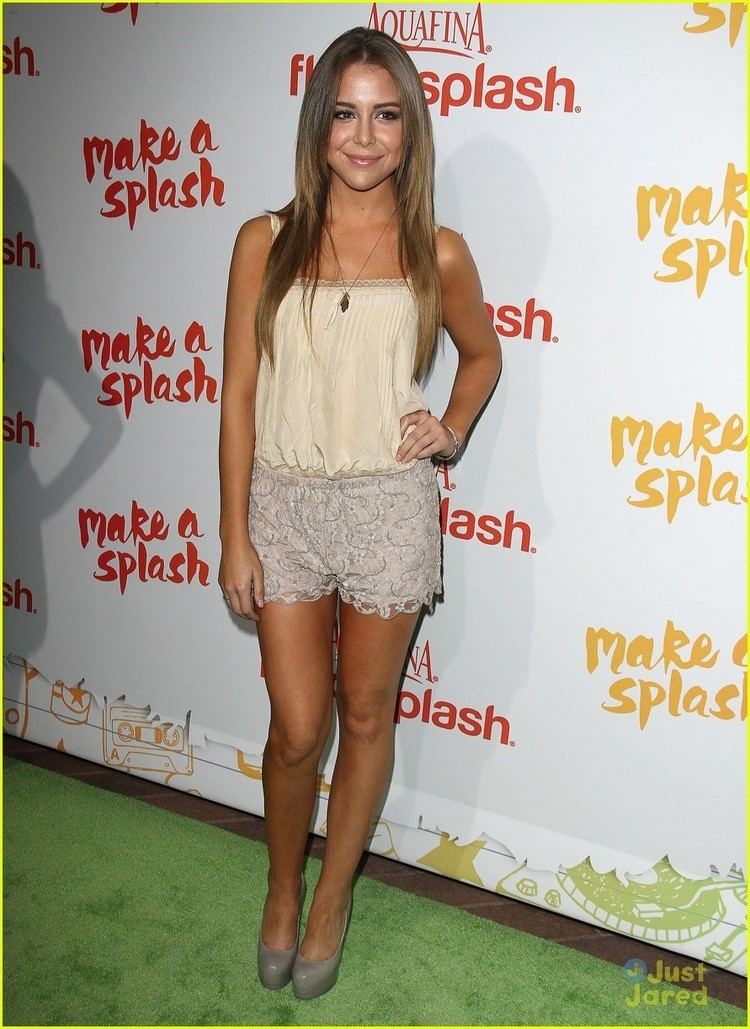 Vega was born in Los Angeles, California. Her father is Colombian and her mother, Gina Rue, is an American former model. She is the younger sister of actress Alexa Vega.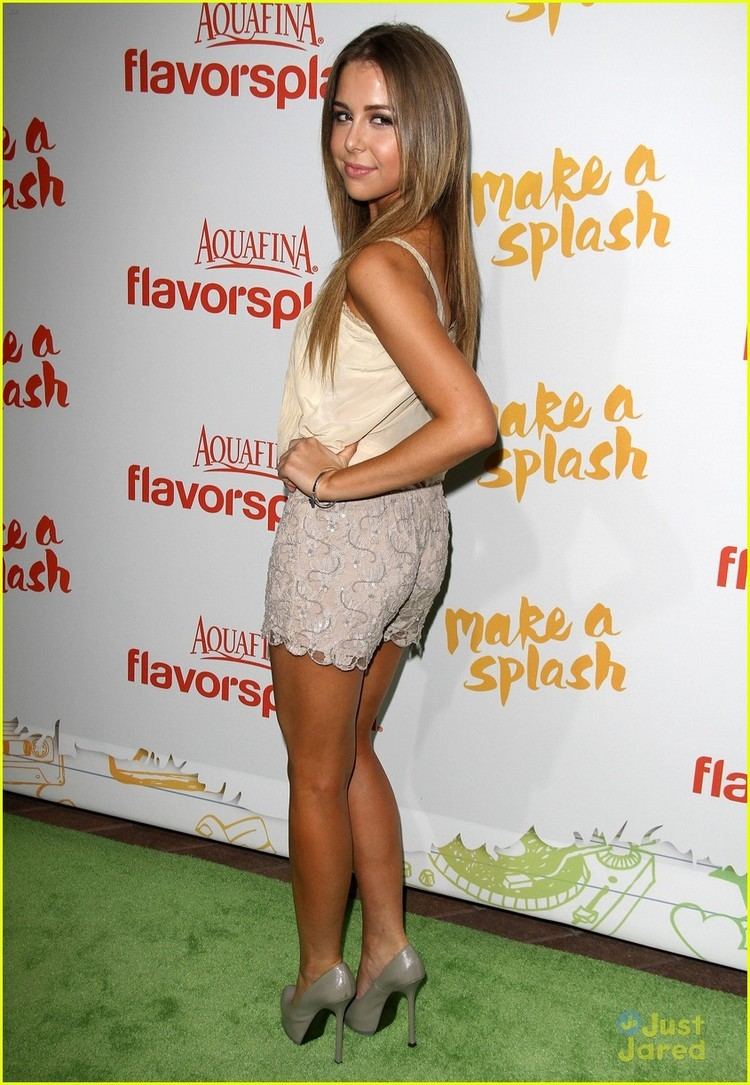 At the age of five, Vega played one of the children of Teddie Cochran (Geena Davis) in The Geena Davis Show. In 2000, she was cast as Annie, the Campbells' precocious daughter in The Family Man. The following year, Vega was seen again playing Chloe in Made which starred Vince Vaughn, Jon Favreau and Famke Janssen. In 2004, she played Diana Gordon, daughter of Dr. Lawrence Gordon (Cary Elwes) and Alison Gordon (Monica Potter) in the horror film Saw. Her next movie was Sin City, in which she played young Nancy Callahan, alongside Bruce Willis. Vega then appeared in Just My Luck as Katy, starring Lindsay Lohan and McFly, and also in the summer blockbuster X-Men: The Last Stand as the Prison Truck Little Girl, which was one of the forms that the shapeshifter Mystique took in the film.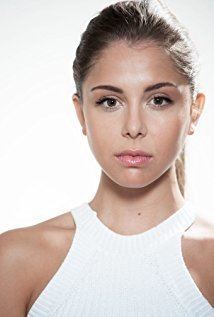 Vega played Grace Florrick, the daughter of Alicia Florrick (Julianna Margulies), in the CBS drama The Good Wife; she was a regular cast member through six of the show's seven seasons, and was recurring cast member in the seventh and final season, with Grace providing critical plot elements to the series' finale. In 2015, Vega was cast in the lead role in the thriller film Fender Bender, which premiered on the Chiller channel in June 2016.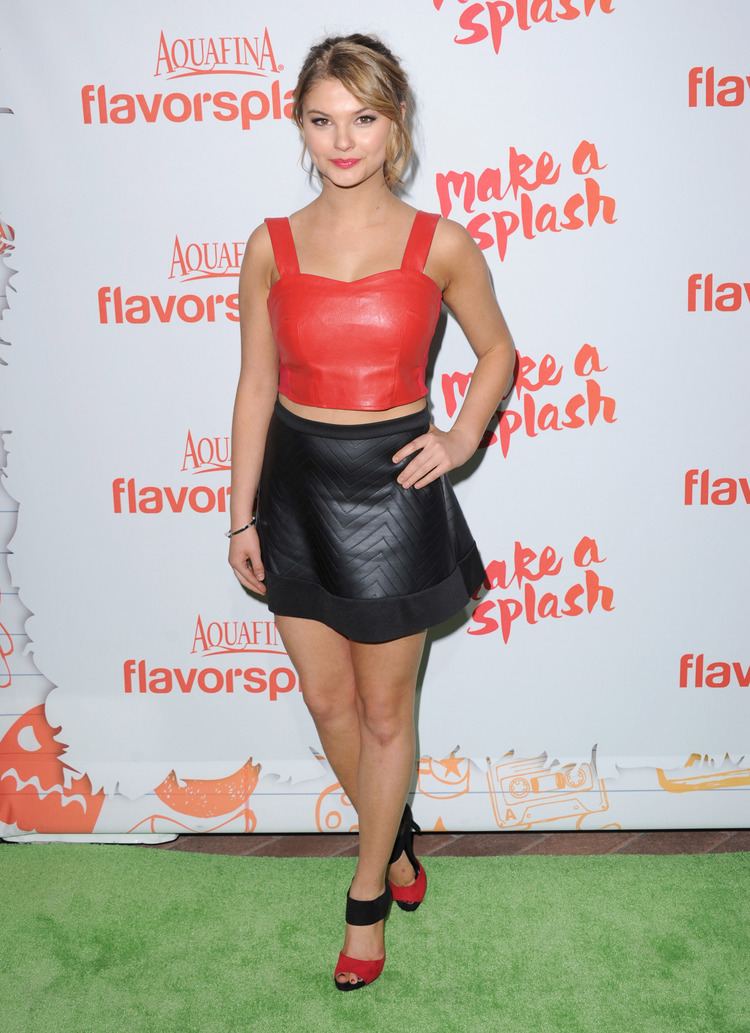 Filmography
Actress
-
Growing up Gorman (pre-production)
as
Ms. Tatiana
2020
InstaPsycho
as
Kelly Ryan
2018
Love, of Course (TV Movie)
as
Cara Andolini
2018
13 Reasons Why (TV Series)
as
Sarah Carlin
- Smile, Bitches (2018) - Sarah Carlin
- The Missing Page (2018) - Sarah Carlin
2018
The Beach House (TV Movie)
as
Toy
2018
Tomboy (TV Movie)
as
Tori
2016
Pretty Little Dead Girl (TV Movie)
as
Emma Miller
2009
The Good Wife (TV Series)
as
Grace Florrick
- End (2016) - Grace Florrick
- Party (2016) - Grace Florrick
- Shoot (2016) - Grace Florrick
- Tracks (2016) - Grace Florrick
- Iowa (2016) - Grace Florrick
- Restraint (2015) - Grace Florrick
- Driven (2015) - Grace Florrick
- Lies (2015) - Grace Florrick (voice, uncredited)
- Payback (2015) - Grace Florrick
- Taxed (2015) - Grace Florrick
- Cooked (2015) - Grace Florrick
- Innocents (2015) - Grace Florrick
- Bond (2015) - Grace Florrick
- Wanna Partner? (2015) - Grace Florrick
- Don't Fail (2015) - Grace Florrick
- The Deconstruction (2015) - Grace Florrick
- Winning Ugly (2015) - Grace Florrick
- Undisclosed Recipients (2015) - Grace Florrick
- Mind's Eye (2015) - Grace Florrick
- Dark Money (2015) - Grace Florrick
- The Debate (2015) - Grace Florrick
- The Trial (2014) - Grace Florrick
- Red Zone (2014) - Grace Florrick
- Old Spice (2014) - Grace Florrick
- Oppo Research (2014) - Grace Florrick
- Dear God (2014) - Grace Florrick
- A Weird Year (2014) - Grace Florrick
- The One Percent (2014) - Grace Florrick
- All Tapped Out (2014) - Grace Florrick
- A Material World (2014) - Grace Florrick
- The Last Call (2014) - Grace Florrick
- Parallel Construction, Bitches (2014) - Grace Florrick
- The Decision Tree (2013) - Grace Florrick
- Whack-a-Mole (2013) - Grace Florrick
- The Next Month (2013) - Grace Florrick (credit only)
- The Next Week (2013) - Grace Florrick
- The Next Day (2013) - Grace Florrick
- Hitting the Fan (2013) - Grace Florrick
- Outside the Bubble (2013) - Grace Florrick (credit only)
- A Precious Commodity (2013) - Grace Florrick
- The Bit Bucket (2013) - Grace Florrick
- Everything Is Ending (2013) - Grace Florrick
- What's in the Box? (2013) - Grace Florrick
- A More Perfect Union (2013) - Grace Florrick
- Rape: A Modern Perspective (2013) - Grace Florrick
- The Wheels of Justice (2013) - Grace Florrick
- Death of a Client (2013) - Grace Florrick
- Invitation to an Inquest (2013) - Grace Florrick
- Red Team, Blue Team (2013) - Grace Florrick
- Je Ne Sais What? (2013) - Grace Florrick
- Battle of the Proxies (2012) - Grace Florrick
- A Defense of Marriage (2012) - Grace Florrick
- Here Comes the Judge (2012) - Grace Florrick
- Two Girls, One Code (2012) - Grace Florrick
- I Fought the Law (2012) - Grace Florrick
- The Dream Team (2012) - Grace Florrick
- Blue Ribbon Panel (2012) - Grace Florrick
- Gloves Come Off (2012) - Grace Florrick
- Long Way Home (2012) - Grace Florrick
- Another Ham Sandwich (2012) - Grace Florrick
- Alienation of Affection (2012) - Grace Florrick
- What Went Wrong (2011) - Grace Florrick
- Parenting Made Easy (2011) - Grace Florrick
- Whiskey Tango Foxtrot (2011) - Grace Florrick
- Death Row Tip (2011) - Grace Florrick
- Executive Order 13224 (2011) - Grace Florrick
- Affairs of State (2011) - Grace Florrick
- Marthas and Caitlins (2011) - Grace Florrick
- Get a Room (2011) - Grace Florrick
- The Death Zone (2011) - Grace Florrick
- A New Day (2011) - Grace Florrick
- Closing Arguments (2011) - Grace Florrick
- Getting Off (2011) - Grace Florrick
- In Sickness (2011) - Grace Florrick
- Foreign Affairs (2011) - Grace Florrick
- Killer Song (2011) - Grace Florrick
- Ham Sandwich (2011) - Grace Florrick
- Silver Bullet (2011) - Grace Florrick
- Nine Hours (2010) - Grace Florrick
- On Tap (2010) - Grace Florrick
- Bad Girls (2010) - Grace Florrick
- Poisoned Pill (2010) - Grace Florrick
- Breaking Fast (2010) - Grace Florrick
- Double Jeopardy (2010) - Grace Florrick
- Taking Control (2010) - Grace Florrick
- Running (2010) - Grace Florrick
- Hybristophilia (2010) - Grace Florrick
- Mock (2010) - Grace Florrick
- Boom (2010) - Grace Florrick
- Doubt (2010) - Grace Florrick
- Fleas (2010) - Grace Florrick
- Bang (2010) - Grace Florrick
- Hi (2010) - Grace Florrick
- Painkiller (2010) - Grace Florrick
- Infamy (2010) - Grace Florrick
- Lifeguard (2009) - Grace Florrick
- Threesome (2009) - Grace Florrick
- Unprepared (2009) - Grace Florrick
- Crash (2009) - Grace Florrick
- Fixed (2009) - Grace Florrick
- Home (2009) - Grace Florrick
- Stripped (2009) - Grace Florrick
- Pilot (2009) - Grace Florrick
2016
Heartbeat (TV Series)
as
Gloria Gonzalez
- The Inverse (2016) - Gloria Gonzalez
2014
The Assault (TV Movie)
as
Sam Gleason
2014
Code Academy (Short)
as
Sheridan
2009
ER (TV Series)
as
Vera
- I Feel Good (2009) - Vera
2007
Ghost Whisperer (TV Series)
as
Becca Cahill
- All Ghosts Lead to Grandview (2007) - Becca Cahill
2007
In the Land of Women
as
Paige Hardwicke
2006
Justice (TV Series)
as
Mary Nicks
- Crucified (2006) - (uncredited)
- Wrongful Death (2006) - Mary Nicks
2006
X-Men: The Last Stand
as
Prison Truck Little Girl
2005
Sin City
as
Nancy (age 11)
2004
Chestnut: Hero of Central Park
as
Sal
2000
The Geena Davis Show (TV Series)
as
Eliza Ryan
- White Moms Can't Jump (2001) - Eliza Ryan
- Girls' Night Out (2001) - Eliza Ryan
- The Wedding (2001) - Eliza Ryan
- Spontaneous Combustion (2001) - Eliza Ryan
- The Prime Directive (2001) - Eliza Ryan
- Hot Potato (2001) - Eliza Ryan
- Sex, Lies and Videotape (2001) - Eliza Ryan
- Photo Finish (2001) - Eliza Ryan
- There's a New Bride in Town (2001) - Eliza Ryan
- Max Hates Hillary (2001) - Eliza Ryan
- Car Wash (2001) - Eliza Ryan
- Momma Bear (2001) - Eliza Ryan
- How the Mom Stole Christmas (2000) - Eliza Ryan
- By Teddie Cochran (2000) - Eliza Ryan
- The Long Kiss Goodbye (2000) - Eliza Ryan
- Cooties (2000) - Eliza Ryan
- There's Something About Max (2000) - Eliza Ryan
- Motherly Advice (2000) - Eliza Ryan
- Jealousy (2000) - Eliza Ryan
- Piece of Cake (2000) - Eliza Ryan
- What I Like About You (2000) - Eliza Ryan
- Pilot (2000) - Eliza Ryan
2000
The Family Man
as
Annie Campbell
1999
Dr. Quinn Medicine Woman: The Movie (TV Movie)
as
Maria
Self
2016
Lex & Los (TV Series)
as
Self
- Our Birth Vlog (2017) - Self
- Can You Believe That Happened? (2017) - Self
- She's Married?!?!?!?! (2017) - Self
- Waiting for Kendall's Facetime (2016) - Self
- How to Train Your Wife (2016) - Self
- Oh No He Didn't?! (2016) - Self
2013
CBS Cares (TV Series)
as
Self
- 13 (2013) - Self
2004
The Teen Choice Awards 2004 (TV Special)
as
Self
2001
Jet 7 (TV Series)
as
Self
- Episode dated 4 February 2001 (2001) - Self
2001
The 27th Annual People's Choice Awards (TV Special)
as
Self
Archive Footage
2010
Scream Queens (TV Series)
as
Diana Gordon
- Episode #2.8 (2010) - Diana Gordon
References
Makenzie Vega Wikipedia
(Text) CC BY-SA