Covid-19
Novelist




Fiction writer




Maitreyi Pushpa




Indian




Indian







Alma kabutari, Goma ham̐sati hai, Alma Kabutari, Vision
Maitreyi Pushpa (मैत्रेयी पुष्पा) (born 30 November 1944), is a Hindi fiction writer. An eminent writer in Hindi, Maitreyi Pushpa has ten novels and seven short story collections to her credit She also writes prolifically for newspapers on current issues concerning women, and adopts a questioning, daring and challenging stance in her writings. She, as a writer is best known for her Chak, Alma Kabutari, Jhoola Nat and an autobiographical novel Kasturi Kundal Base.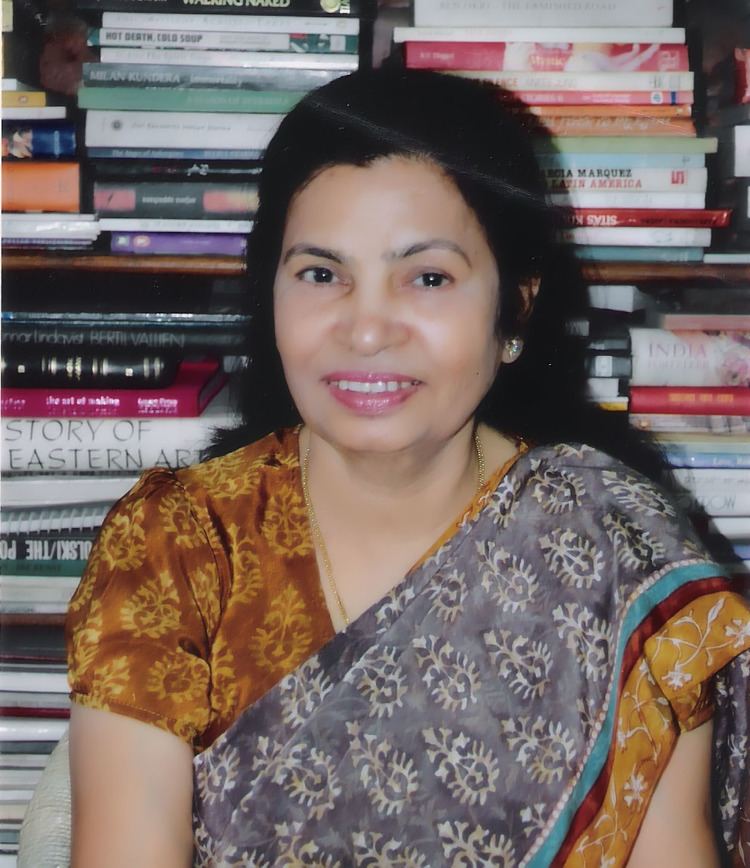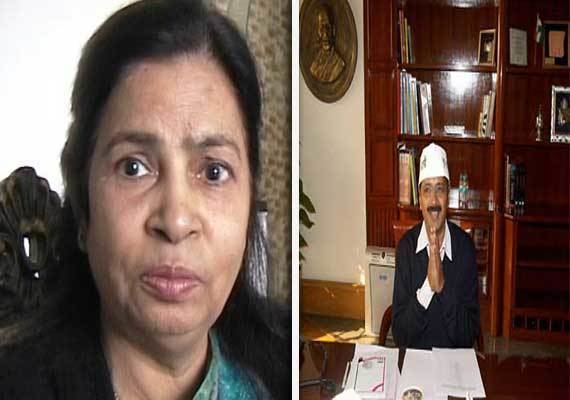 Maitreyi Pushpa was born in Sikurra village, Aligarh district. She spent her childhood and early years in Khilli, another village in Bundelkhand near Jhansi.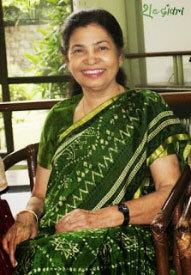 Thus, she inherited the vitality of both the cultures and languages of Bundeli and Brij on which she has enviable command. She did her post graduation in Hindi from Bundelkhand College, Jhansi.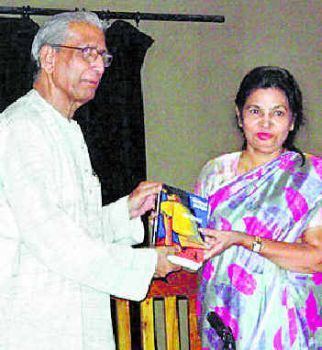 Maitreyi Pushpa has authored seven collections of short stories and ten novels besides writing regular column in weekly Rashtriya Sahara.
The Delhi government proposed her name for the post of Delhi Commission for Women (DCW) chairperson on 29 January 2014.
Since she is the only woman writer in Hindi who has chosen to write about rural India, her writing is a constant struggle against the feudal system which still prevails in Indian villages. Her protagonists are always fearless women upholding feminine dignity, who suffer and resist the male domination. No other woman writer in Hindi grapples with and depicts the rural politics and reality better than Maitreyi. She is bold and forthright. She is well known for her powerful idiomatic language and uninhibited treatment.
As the famous author, Rajendra Yadav says, Maitreyi Pushpa has released Hindi literature from the closed and suffocating atmosphere of cities into the open spaces of villages and fields, in a way that no Hindi writer has done before. She has given new definitions to both our bookish titles and language. After independence, Maitreyi's work would be the third name after Rangey Raghav and Phanishwar Nath 'Renu' which has burst into the skies of literature like a comet.
Story Collections:
Fighter ki Diary
Samagr kahaniyan ab tak
10 Pratinidhi Kahaniyan
Peyaari ka sapna
Goma hansti hai
Lalmaniyaan
Chinhaar
Novels :
Gunaah Begunaah
Kahi Isuri Phaag
Triya hath
Betavaa behti rahi
Idannammam
Chaak
Jhoola Nut
Alma Kabootri
Vision
Aganpaakhi
Autobiographies :
Gudiya bheetar gudiya
Kasturi Kundal base
Drama :
Mandakranta
Telefilm:
"Vasumati ki chitthi", based on the story "Faisla"
Women discourses:
Khuli khidkiyaan
Suno maalik suno
Charcha hamara
Awaaz
Tabdeel Nigahen
SAARC Literary Award for outstanding writing [2001]
Sarojini Naidu Puruskar by the Hunger Project [2003]
Mahatma Gandhi Samman [2012]
Premchand Samman (Uttar Pradesh Sahitya Sansthan) for Idannammam [1996]
Premchand Samman,, Uttar Pradesh Sahitya Sansthan for "Betava behti rahi" [1995]
Agra University Gaurav Shri Award [2011]
Vanmaali Samman [2011]
Sudha Smriti Samman [2009]
Mangala Prasad Paritoshak [2006]
Kathakram Samman for Idannammam [2000]
Sahityakar Samman by Hindi Academy, Delhi [1998]
Vir Singh Ju Dev Puruskar (Madhya Pradesh Sahitya Sansthan) for Idannammam [1996]
Nanjanaguddu Tirumalamba Award (Shashwathi Sanstha, Bangalore) for Idannammam [1995]
Katha Puruskar for the story "Faisla" [1993]
Sahitya Kriti Samman by Hindi Academy [1991)
Maitreyi Pushpa Wikipedia