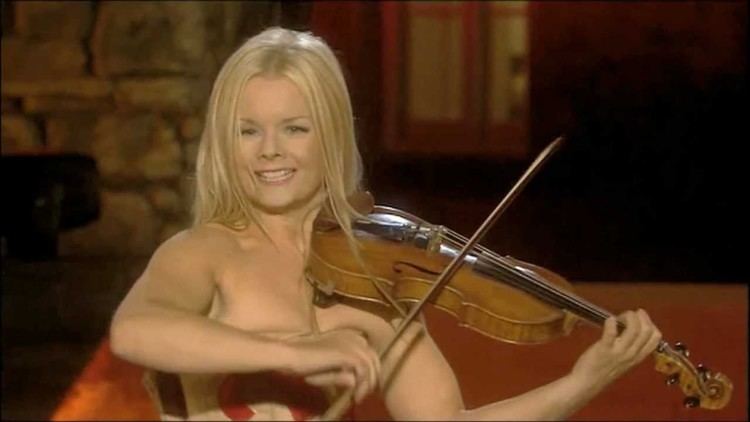 Nesbitt was born to John and Kathleen Nesbitt, both music teachers in Co.Tipperary, Ireland. She has a sister, Frances, and four brothers, Seán, Michael, Noel and Karl, all of whom are musicians. She has been a piano player since the age of four, and began playing the violin at age six.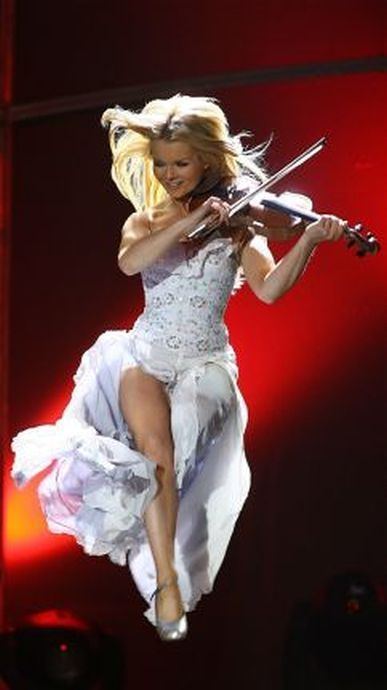 Her formal musical studies began at The Ursuline Convent in Thurles, County Tipperary and progressed through the Waterford Institute of Technology and the Cork School of Music, during which time she participated in the National Youth Orchestra of Ireland. Nesbitt completed postgraduate studies at Royal Academy of Music and Trinity College of Music in London under Emanuel Hurwitz.
Besides her family, Nesbitt has stated that her influences range from Itzhak Perlman and Michael Coleman to bluegrass artist Alison Krauss and rock's David Bowie and Sting.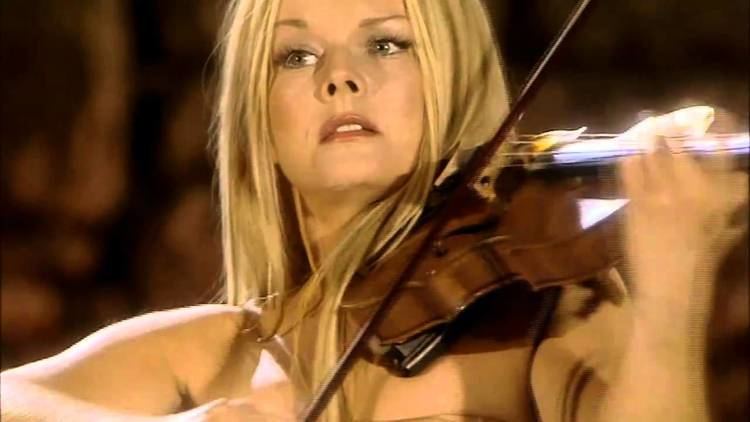 After finishing her post-graduate studies, Nesbitt joined the RTÉ Concert Orchestra, thus beginning her professional career as a violinist at age 16. She later moved into solo performances, working with a variety of performers, including Van Morrison, Clannad and Sharon Shannon. She also spent some time as fiddler for the Irish group Coolfin, and recorded an album with them.
Nesbitt broke into the wider world in 1996 when she was invited to perform in the Michael Flatley show Lord of the Dance. There, she played lead fiddle until 1998, at which time she went with Flatley to his second show, Feet of Flames. She toured in this production, again as lead fiddler, until leaving in 2001. Nesbitt also played on the original soundtracks to both shows, as well as for the soundtrack to Riverdance.
Nesbitt released her début solo album in 2001, Raining Up, which features a broad range of musical styles, both traditional and contemporary. The album features a number of guest performers and members of Nesbitt's own family: her mother, sister, and brothers Seán and Karl. In promotion of the album, she toured with her own band.
In 2004, Nesbitt was invited to play violin for a performance at the Helix Theatre in Dublin, called Celtic Woman. The popularity of this and subsequent performances on television and live albums has led to five tours across the United States. Celtic Woman has released a total of nine albums to date: Celtic Woman, Celtic Woman: A Christmas Celebration, Celtic Woman: A New Journey, Celtic Woman: The Greatest Journey, Celtic Woman: Songs from the Heart, Celtic Woman: Lullaby, Celtic Woman: Believe, Celtic Woman: Home for Christmas, and Celtic Woman: Emerald - Musical Gems.
Nesbitt has worked with the bhangra fusion band The Dhol Foundation on their 2005 album Drum-Believable, has composed the original music score alongside Tibor Kasza for the tour of Irish Dance Invasion, a production based in Budapest, and has played and recorded with the group Afro Celt Sound System. Nesbitt also performed privately for HRH The Princess Anne during her visit to Dublin in September 2004. The Celtic Tenors Live in Concert DVD released in 2006 also features Nesbitt on several tracks.
Nesbitt is featured as a soloist on Walt Disney's direct to DVD film Tinker Bell. Joel McNeely composed music specifically to fit Nesbitt's distinctive style, and collaborated with her to further polish the music for Celtic authenticity.
As of March 2010, Nesbitt was working on a second solo album, as well as an album with her very musical family.
Shortly before Thanksgiving, 2011, Nesbitt married Jim Mustapha, Jr., lighting director for The Who in Maui, Hawaiʻi.
On May 4, 2016, Nesbitt announced she was recording a new solo album, Hibernia, in August 2016.
On July 11, 2016, Nesbitt announced she would be launching her own line of violins called Celtic Violins by Máiréad Nesbitt Celtic Violinist. Nesbitt also announced she would be using a new violin alongside her 17th century Matthias violin on upcoming projects, including on Hibernia.
On August 7, 2016, it was announced that Nesbitt would be stepping away from Celtic Woman to focus on working on her own projects.
On June 30, 2017, the Nesbitt family released a family album, Devil's Bit Sessions. The album features 13 members of the Nesbitt family, spanning 3 generations from age 10 to 81. It was recorded in the Nesbitt family home in County Tipperary, Ireland and is named after the local mountain, The Devil's Bit.
Solo
Raining Up (2001 UK Release; 2006 US Release)
Hibernia (December 2016)
With Celtic Woman
Celtic Woman (March 2005)
Celtic Woman: A Christmas Celebration (October 2006)
Celtic Woman: A New Journey (January 2007)
Celtic Woman: The Greatest Journey (October 2008)
Celtic Woman: Songs from the Heart (January 2010)
Celtic Woman: Lullaby (February 2011)
Celtic Woman: Believe (May 2011, January 2012)
Celtic Woman: Home for Christmas (October 2012)
Celtic Woman: Emerald - Musical Gems (February 2014)
Celtic Woman: Destiny (October 2015)
With The Dhol Foundation
Drum-Believable (2005)
Other contributions
Lord of the Dance (March 1997)
Feet of Flames (February 1999)
Tinker Bell (soundtrack) (October 2008)
Tinker Bell and the Lost Treasure (soundtrack) (September 2009)
Devil's Bit Sessions (June 2017)
Lord of the Dance (November 1999)
Celtic Woman (March 2005)
Celtic Woman: A New Journey (January 2007)
Celtic Woman: A Christmas Celebration (October 2007)
Celtic Woman: The Greatest Journey (October 2008)
Celtic Woman: Songs from the Heart (January 2010)
Celtic Woman: Believe (January 2012)
Celtic Woman: Home for Christmas (October 2013)
Celtic Woman: Emerald - Musical Gems (February 2014)
Celtic Woman: Destiny (October 2015)