Earning over ₹356 million (US$5.6 million) the film was the top grossing Bollywood film of the year. The film is counted among the top 10 successful films of India. The film was declared as an "All Time Blockbuster" by the Box Office India.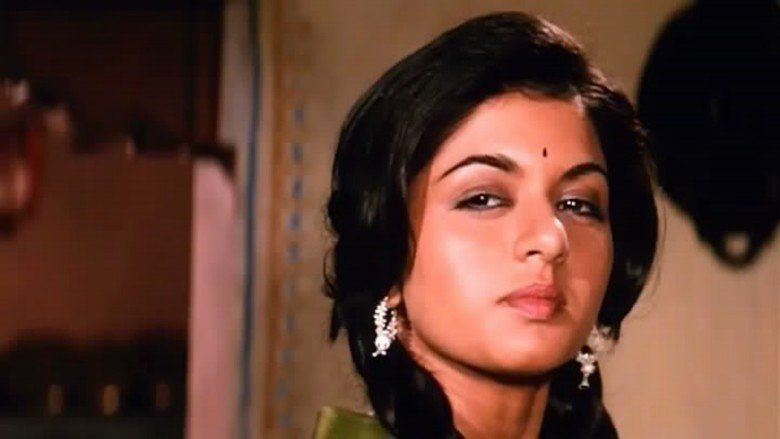 Karan (Alok Nath) is a poor mechanic who lives in the countryside with his only daughter, Suman (Bhagyashree). He decides to travel overseas in Dubai so that he can accumulate enough wealth to get his daughter married. He decides to leave his daughter with his family like friend Kishan (Rajeev Verma). Kishan lets Karan's daughter Suman stay at his house as he cannot turn down his old friend's request and Suman comes to live with his family. Suman is befriended by Kishan's son Prem (Salman Khan), who assures that a boy and a girl can be platonic friends.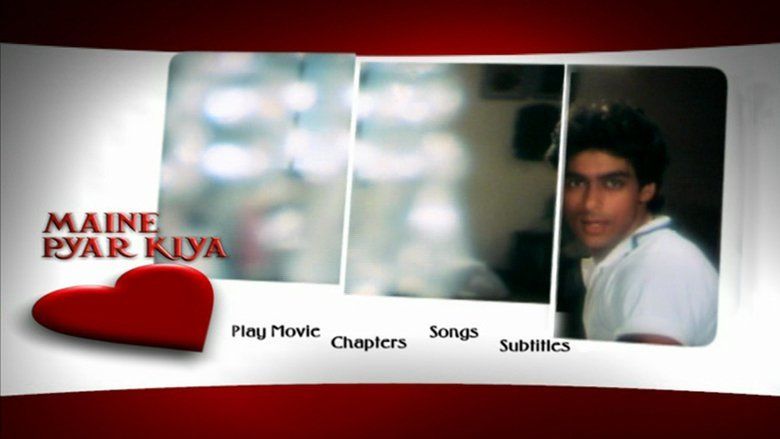 Prem takes Suman to a party organised by Seema (Pervin Dastur) who is the only daughter of Kishan's business partner, Ranjeet (Ajit Vachani). Jeevan (Mohnish Behl) son of Ranjeet, humiliate Suman and Prem and accuse both for their false claim of being friends. Suman leaves in tears and distances herself from Prem. At that point, Prem and Suman both realises that they have fallen in love with each other. Kaushalya (Reema Lagoo) finds out about Prem and Suman's relationship and approve of Suman as her daughter-in-law, but Kishan is quite unhappy with the relationship asks her to get out of his house and life, as he feels that she has taken advantage of his hospitality. Karan returns from abroad and is enraged at Kishan's behaviour. Kishan accuses him of plotting to set up Prem and Suman. Karan and Kishan quarrel, and eventually Karan and Suman return to their village humiliated.
Prem refuses to accept the separation. He goes to Suman's village and begs to be allowed to marry her. Karan, angered by Kishan's accusations, says that he will allow the marriage on one condition: Prem must prove that he can support his wife by his own efforts. Prem then works as a truck driver and laborer in the nearby quarry.
At the end of the month, Prem has earned the required money. On the way to Karan's house he is ambushed by Jeevan at the head of a group of ruffians who attempt to kill him. He survives but his wages are ruined in the fight. Karan harshly dismisses Prem's efforts but Prem begs for another chance to prove himself. His stoic determination melts Karan's heart and he agrees to let Suman marry Prem. Meanwhile, Ranjeet, believing that Jeevan has successfully killed Prem, persuades Kishan that Karan has killed his son. When Kishan arrives at Karan's village, they are surprised to find Prem alive. When Prem confronts Jeevan, Ranjeet and his supporters turn on Kishan and Karan and Jeevan abducts Suman. Prem, Karan, and Kishan defeat Ranjeet's supporters and save Suman. The estrangement between Karan and Kishan comes to an end and Prem and Suman marry.
Salman Khan as Prem Choudhary
Bhagyashree as Suman
Alok Nath as Karan
Rajeev Verma as Kishan Kumar Choudhary
Reema Lagoo as Kaushalya Choudhary
Laxmikant Berde as Manohar
Ajit Vachani as Ranjeet
Pervin Dastur as Seema
Mohnish Behl as Jeevan
Dilip Joshi as Ramu
Raju Shrivastava as Driver
"Handsome" the Pigeon as Kabootar
Harish Patel as Rahim Chacha
Huma Khan as Gulabiya.
Director/writer Sooraj Barjatya's father Rajkumar Barjatya suggested the story of Maine Pyar Kiya. Barjatya devoted ten months to write Maine Pyar Kiya screenplay. He took six months to write the first half and four months to write the second half.
The casting of lead actor became complex. Barjatya tested Shabina Dutt for the lead actress role. Dutt failed the screen test and Barjatya asked her if she could suggest any actor for the lead. She suggested Salman Khan with whom, she had done an ad film. Salman Khan who initially was not really interested because of the soft nature of the film. Barjatya eventually convinced him to do it, and Khan has since then expressed his gratitude to Barjatya for making him a star. Barjatya then cast Bhagyashree to star opposite Salman Khan. Barjatya picked Perveen from English stage to play the negative role.
The first sequence filmed was of the office scene where Rajiv Verma tells Salman that you have to go. Barjatya had huge sets in film city, Mumbai where filming took place continuously over 5–6 months. Outdoor session of the film was done in Ooty. Additional production credits include: Jay Borade – dance choreographer, Art – Bijon Das Gupta, Action – Shamim Azim and Editor – Mukhtar Ahmed.
Maine Pyar Kiya premiered on 29 December 1989 across India. The film saw a very limited release, with only 29 prints total. The film was the biggest grossers of 1989 and one of India's highest-grossing films. Made on a budget of around ₹20 million (US$310,000), it went on to collect ₹180 million (US$2.8 million) in India. Adjusted for inflation, the film has grossed over ₹660 million (US$10 million). The film was immensely popular, becoming one of the highest-earning films made up to that point. It conceived to be a film of global significance and a trendsetter in Indian cinema. Box Office India described it as "all time blockbuster".
Maine Pyar Kiya was dubbed in English as When Love Calls, a 125-minute version, was the biggest hit in the Caribbean market at Guyana and also dominated the box-office collections at Trinidad and Tobago. The Telugu version Prema Paavuraalu ran for 25 weeks at Visakhapatnam and had 100 plus day run at six centres in Andhra Pradesh. It was dubbed in Tamil language as Kaadhal Oru Kavithai and in Malayalam as Ina Praavukal. Maine Pyar Kiya had also been dubbed in Spanish as Te Amo. The film also proved its universal appeal with a glorious 10-week premiere run at Lima.
The soundtrack album and musical score were composed by Raamlaxman, while the lyrics were written by Dev Kohli and Asad Bhopali. It was produced under the Sa Re Ga Ma label and featured eminent singers such as Lata Mangeshkar, S. P. Balasubrahmanyam and Sharda Sinha. The soundtrack consists of 11 songs including, the "Antakshri" (excerpts from different Bollywood songs), that was used when the characters play a game. The soundtrack was very successful upon release, becoming the best-selling Bollywood soundtrack of the decade. It was listed by Planet Bollywood as number 5 on their list of 100 Greatest Bollywood Soundtracks. The song "Mere Rang Mein Rangne Wali" is based on "The Final Countdown" by the Swedish band Europe. Additionally, the songs, "Aate Jaate Hanste Gaate" and "Maine Pyar Kiya" plagiarize the music from Stevie Wonder's "I Just Called to Say I Love You", while "Aaya Mausam Dosti Ka" samples music from "Tarzan Boy" by Baltimora.
The film was dubbed into Telugu with the title "Prema Paavuraalu" which ran successfully. The soundtrack was also released in Telugu, which received positive reviews. The track list featured eminent singers of Telugu Film Industry like S.P.Balasubrahmanyam, K.S.Chitra & Mano. The music was composed by Raamlaxman. The Track list featured 09 songs from the original and 2 songs were cut off. All the lyrics were penned by Rajashri.
The film was dubbed into Tamil with the title "Kadhal Oru Kavithai" which ran successfully. The soundtrack was also released in Tamil. The track list featured eminent singers of Tamil Film Industry like S.P.Balasubrahmanyam, K.S.Chitra & Mano. The music was composed by Raamlaxman. The Track list featured 07 songs from the original and 4 songs were cut off. All the lyrics were penned by Vaali.