Maikel Alejandro Reyes Azcuy (sometimes spelt as Maykel Reyes) is a Cuban international football player.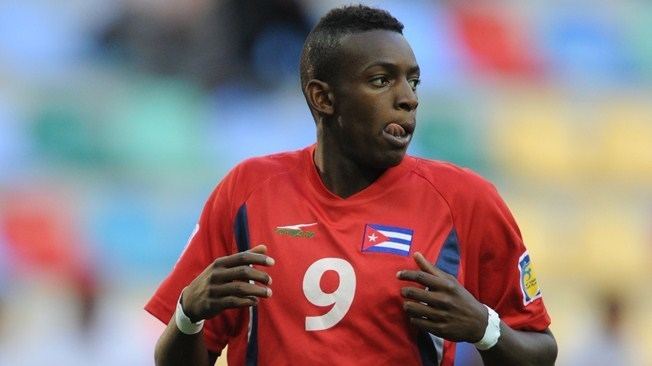 In January 2016, he became the first Cuban footballer (along with Abel Martínez) to sign for a foreign club with the approval of the Cuban government's Institute of Sports, Physical Education and Recreation (INDER), when he signed for Mexican club side Cruz Azul.
Reyes was involved in the unsuccessful campaign to qualify for the 2012 Summer Olympics football tournament playing against Canada in March 2012 in the CONCACAF Olympic qualifying tournament.
In 2013, he participated in the CONCACAF U-20 Championship and the FIFA U-20 World Cup. In November 2013, he represented Cuba in the 2014 Central American and Caribbean Games, scoring against Honduras and Costa Rica.
Reyes made his senior international debut in October 2012 against Panama.
Reyes was named in the team for the 2015 CONCACAF Gold Cup. On July 15, he scored the only goal against Guatemala in the group stage to make Cuba qualify to the quarter-finals.
Scores and results list Cuba's goal tally first.