This film is an unusual variation on the Cinderella formula: the fairy godmother is not the means to a better life for the heroine but rather the nemesis. Stella is Jessie's primary obstacle to achieving her wish of regaining her old spoiled Beverly Hills lifestyle.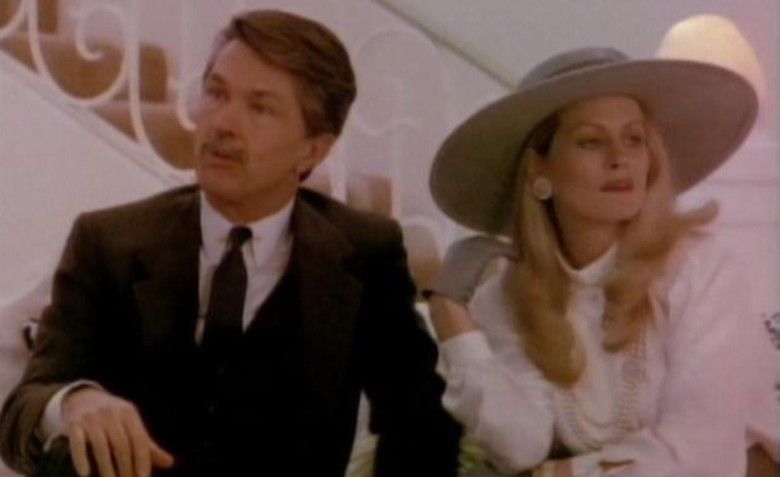 Jessie Montgomery (Ally Sheedy) is a spoiled rich girl in her mid 20's whose hard partying lifestyle and lack of self-respect as well as a lack of respect for others is starting to wear thin on her widowed father Charles (Tom Skerritt), a wealthy philanthropist, and on her boyfriend Brent (Jason Beghe), who breaks up with her after finally getting fed up with her immature and self-destructive behavior. When Jessie is arrested for drunk driving and drug possession, she finally pushes Charles beyond his limits. He is frustrated and disappointed and feels regret for spoiling her as a way to help her cope with the death of her Mother from cancer when she was a young child. While in the company of family retainer Woodrow (Theodore Wilson), he says the one thing he thought he'd never say....he wishes he'd never had a daughter. In pops Stella Winston (Beverly D'Angelo), a fairy godmother who has been assigned to the Montgomery family. To keep Jessie from ruining her life, Stella casts a spell "erasing" Jessie's life as it is, as if Charles did never have a daughter. Then she bails Jessie out of jail.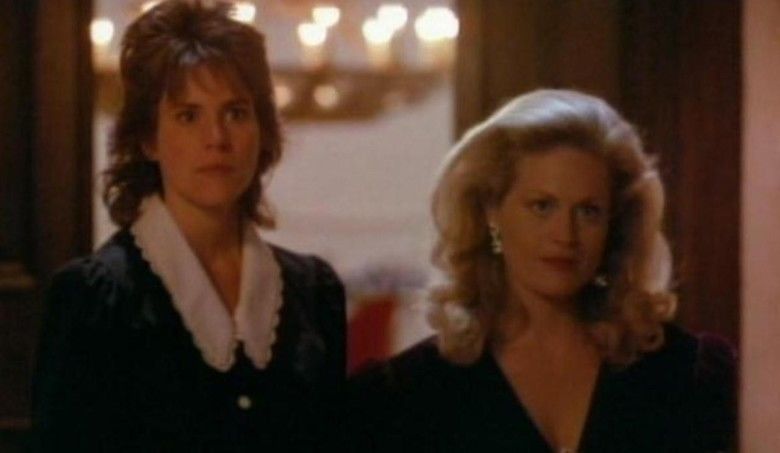 When Jessie tries to go home, her father doesn't recognize her and claims that he has no daughter. Stella appears and tells her that she's getting what she deserves. She tells Jessie that if she wants to eat and have a place to sleep, she'll have to find employment. Jessie, a college dropout who has never worked a day in her life, is forced to find work as a live-in maid for an eccentric couple named Starkey (Valerie Perrine and Dick Shawn) who got rich by winning the lottery some years back who are trying to make it in the music industry as talent agents.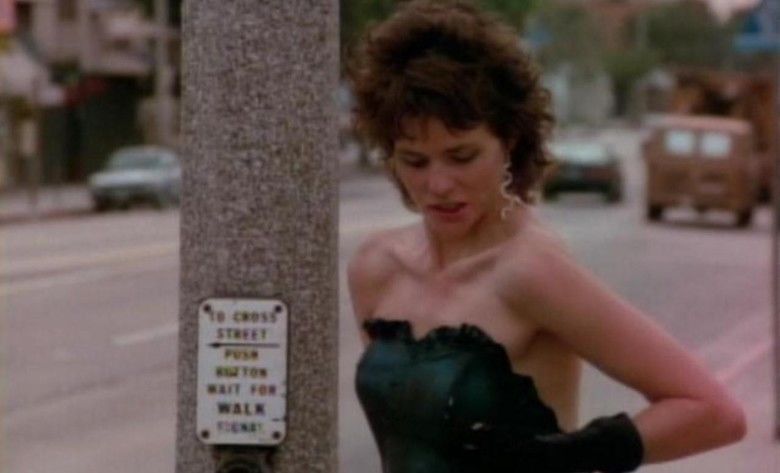 Jessie has to interact with the other mansion staff, consisting of former singer-turned-cook Audrey (Merry Clayton), Hispanic servant Maria (Begoña Plaza), and chauffeur Nick (Michael Ontkean), a struggling songwriter. Jessie learns the true meaning of love, friendship, hard work, and self-respect. When she chooses the happiness of her new friends over her own, she is rewarded with having her old life returned to her, albeit vastly improved.
Ally Sheedy – Jessie Montgomery
Beverly D'Angelo – Stella Winston
Michael Ontkean – Nick McGuire
Valerie Perrine – Georgette Starkey
Dick Shawn – Stan Starkey
Tom Skerritt – Charles Montgomery
Merry Clayton – Audrey James
Begoña Plaza – Maria
Rain Phoenix – Brie Starkey (as Rainbow Phoenix)
Theodore Wilson - Woodrow
Jason Beghe - Bret
Katey Sagal - Louise
Khandi Alexander - Hooker in Jail
Henry Woolf - Jailer
Reviews were negative. Roger Ebert of the Chicago Sun-Times "found it too easy to anticipate most of the big moments and too hard to believe that Sheedy was really a spoiled, mean-spirited rich bitch." Janet Maslin in The New York Times praised Sheedy, saying her "petulant manner and her air of faint distaste for her surroundings are just right for this role. And she shows herself to be an able physical comedienne."
Jessie's father's mansion is located at 365 S Hudson Street, Los Angeles, California. The Starkey mansion, where Jessie worked, is located at 32596 Pacific Coast Hwy, Malibu, California. The gas station where Jessie kicks the vending machine is located on Sunset and Swathmore in the Pacific Palisades.
The movie was released on VHS by International Video Entertainment in 1988 and again in 1991 by Avid Home Entertainment. In 2002, Artisan Entertainment released the film on DVD without bonus features and was presented only in full screen. The DVD has now been discontinued for no given reason. As of December 21, 2009, Lions Gate have yet to announce any plans for a new DVD. In September 2010 the movie became available to view on Netflix's Watch Instantly, but has since been removed.
"Spirit In The Sky" Performed by Dr. and The Medics Music and Lyrics by Norman Greenbaum
"I'm On My Own" Performed by Craig Thomas Music and Lyrics by Ralph Jones and Claudette Raiche
"Clean Up Woman" Performed by Bekka Bramlett Music and Lyrics by Clarence Reid and Willie Clark
"I Can Still Shine" Performed by Merry Clayton Music and Lyrics by Ashford and Simpson
"It's In His Kiss" Performed by Merry Clayton Music and Lyrics by Rudy Clark
"976-Self Service" Music by Ralph Jones and Claudette Raiche
"Fernando the Champ" Music and Lyrics by Rudy Regaiado