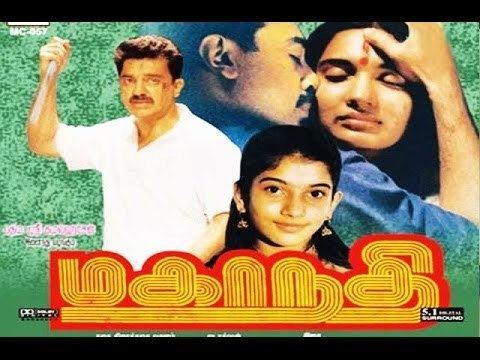 Krishnaswamy (Kamal Hassan) is a widower living happily along with his mother-in-law Saraswathi (S. N. Lakshmi), daughter Kaveri (Mahanadi Shobana) and son Bharani (Mahanadhi Dinesh) in a village near Trichy. Dhanush (Cochin Haneefa); a con from the city has an eye on Krishnaswamy's prosperity and asks him to join his chit fund business. At first Krishnaswamy is reluctant; however when a rich friend from a foreign country visits house, he too wants to be rich like them. Hence he agrees to Dhanush's proposal and arrives at the city. However, he is unaware of Dhanush's tricks and when Dhanush swindles away the chitfund money, the blame is put on Krishnaswamy. and he lands up in jail. He finds that even his future father-in-law Panjapakesan (Poornam Viswanathan) is also in jail for same reason whose daughter is Yamuna (Sukanya) working as nurse. He advises Krishnaswamy not to be angry if the jailor is cruel; as he might be released sooner if he is submissive in the jail. During Krishnaswamy's tenure in jail, Yamuna takes care of his family. Due to unavoidable situations, his mother-in-law dies and his son and daughter go missing. Krishnaswamy learns this after coming out from the jail suffering unnecessary hardships.
Krishna finds his son, with street-artists and gets his son back. He later finds from Dhanush that his daughter is in Kolkata, at a Red Light area called Sonagachi. When Krishnaswamy was arrested, Kaveri had attained puberty and 3 months later Krishnaswamy's mother-in-law becomes sick. kaveri and her brother go to dhanush asking financial help. Dhanush takes them to his higher boss, so that the virgin Kaveri could sleep with him to get money. Though the boss provides money to dhanush for treatment of old lady, he chases out barani with his dog, and keeps the money for himself. Kaveri is brutally raped by the boss and is then raped by many till she ends up as a prostitutes in Sonagachi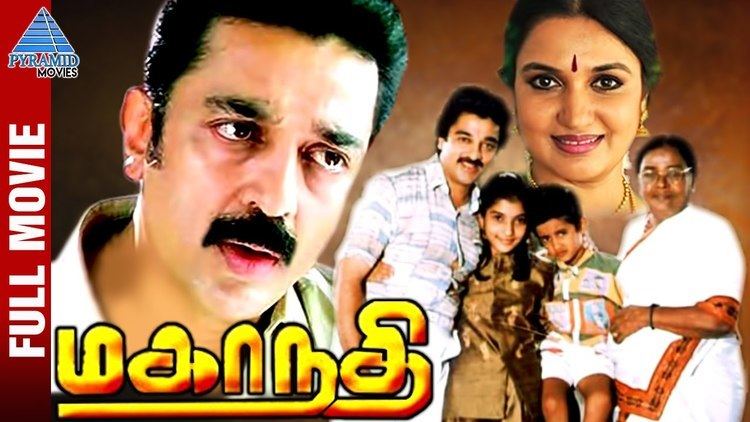 Krishna goes to Kolkata with his father-in-Law and tracks his daughter Kaveri. Unable to bear the grief, he grabs Kaveri and tries to escape, while the pimps there beat him blue. The elder sex-workers/madam make truce and insist that Krishna take Kaveri, while they would work extra-hours to pay the pimps for the loss of Kaveri.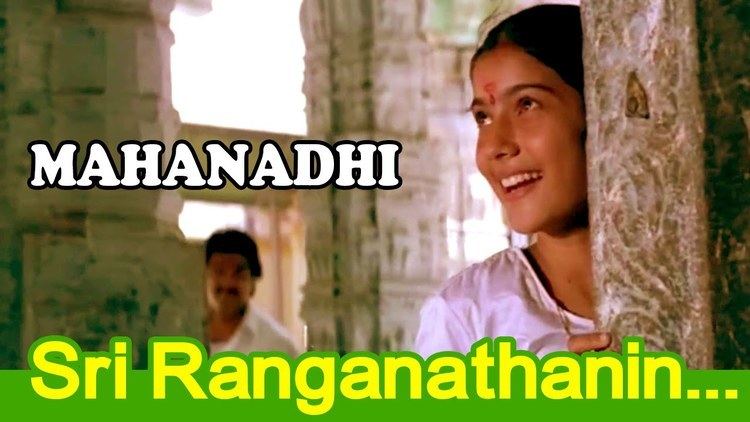 After coming back from Kolkatta, he wants to start a new life with Yamuna, but his friend in Police Muthusamy (Rajesh) tells him that Danush has planned to jail Krishnaswamy further by plotting a murder case against him & would be arrested the next day. Also Krishnaswamy overhears his daughter blabbering in sleep, that not to rape her. He is heart-broken due to the state of his kids and decides to curb the root of all sin and grief against Dhanush, goes to seek revenge. He comes to know that Dhanush is just a pawn in the big game of cheating. He not only kills Dhanush but also the main person who was behind this game; but at the cost of losing his arm.
Krishna is sentenced to 14 years life-imprisonment and comes out a contented man, to see his daughter married and has a child, son being a grown up man. The whole family moves back to their native village and the movie ends with his son swimming in the river, reminding Krishna his own antics.
Kamal Haasan as Krishnaswamy
Sukanya as Yamuna
Cochin Haneefa as Dhanush
Poornam Viswanathan as Panjapakesan Iyer
S. N. Lakshmi as Saraswathi Ammal
Mahanadi Shobana as Younger Kaveri Krishnaswamy
Mahanadi Dinesh as Younger Bharanitharan Krishnaswamy
Mohan Natarajan as Venkatachalam
Thulasi as Manju
Mahanadi Shankar as Jail Warden (Thulukaanam)
Rajesh as Muthusamy
Thalaivasal Vijay as Mannangkatti
Sangita as Older Kaveri Krishnaswamy
Mohan V. Ram
The music was composed by Ilaiyaraaja and lyrics were written by Vaali. Telugu lyrics were written by Vennelakanti. Shobana, who acted as Kamal Haasan's daughter in the film, also sung the song "Sri Ranga Ranganathanin". After recording the song, Ilayaraja and Uma Ramanan appreciated her for singing the song. The song was composed in Hamsadhwani Raga.
Kamal Haasan wrote the story, screenplay and co-wrote the dialogues with Ra. Ki. Rangarajan. Kamal Haasan's then-wife Sarika designed the costumes and was also an uncredited audiographer for the film. Director Cheran worked as an associate director on the film. The film marked the debut of singer Shobana, who did not act in any other film since then, Dinesh and Shankar, who all got the film's title, "Mahanadhi", added to their names as a prefix. Mahanadi was the first film in India to make use of Avid technology, becoming one of the first digitally edited films outside of US.
Kamal Haasan later said that Mahanadi was a very important film for him. He also told that the film was influenced by Les Misérables.
Baradwaj Rangan said "Mahanadhi is one of the saddest films ever made, grim north to Singin' in the Rain's blithe south, but it has an extraordinary musical moment in Peygala nambaadhey, which Kamal Haasan's character sings, during a power cut, to his children who are scared of the dark. This multifunctional song is (a) a father's moral instruction to his children ("face your fears"), (b) a bit of levity, (c) a sweet stretch showcasing this family's dynamics, and (d) a hint that bad things can come at you from everywhere, whether from the television set (featuring terrifyingly distorted musical performers) or even a doting grandmother (who, jokingly, fashions herself into a demon goddess). That's where the film is headed, into a zone where nothing and no one can be trusted, and this song shapes these themes in a casually understated manner".
Poet Puviarasu stated, "Don't go after the mystic deer, was Kamal's message in the movie Mahanadhi". In the film, Krishna relocates to the city to earn more money, own a Benz and educate his daughter at Church Park Convent. And he faces the consequences of his actions. The important characters in the film are named after the various rivers in India. The Cauvery water problem is dealt with in a symbolic way. The daughter of Krishna is named Cauvery. Later a prostitute in Kolkata, where the Ganga flows as the Hooghly, rescues her. Here, Kamal brings about the importance of the "linking of rivers".
Mahanadi is a major river in India and translates to "Great River", and the names of the characters played by Kamal Haasan, Suganya, Shobana/Sangita and Dinesh are Krishna, Yamuna, Kaveri, Bharani, all names of major Indian rivers, too.
Thenisai.com gave 3.5 out of 5 and wrote, "This emotionally-draining movie has an impact that lasts for long after the movie has ended. This is powerful drama but is surprisingly free of the manipulation or sentimentality that most movies of this sort resort to". Another reviewer wrote, "Probably the most depressing movie ever made, "Mahanadhi" is a motion picture that is nearly impossible to watch and yet, almost paradoxically, is not a film to be missed by anyone who appreciates sensible, gut wrenching cinema." Naachgaana.com wrote, "this movie is a masterpiece. It's a haunting human tragedy which is completely unforgettable and features what can only be called one of the most powerful performances in Indian Cinema." New Indian express wrote: "Mahanadhi is a melancholic film with scenes that linger long...". Tamil magazine Ananda Vikatan wrote "It is surprising to see such a soft, intense and different film in Tamil" and also praised Kamal's acting stating "We forget Kamal and see only the character Krishnasamy and empathise with him".
The film was screened at the International Film Festival Rotterdam six years after its release.
Mahanadhi has been often cited as one of the saddest and most depressing films from Tamil cinema.
On the centenary of Indian cinema in April 2013, Forbes included Kamal Hassan's performance in the film on its list, "25 Greatest Acting Performances of Indian Cinema".
The film won three awards at the 41st National Film Awards. It received the National Film Award for Best Feature Film in Tamil and H. Sridhar and K. M. Surya Narayan received the National Film Award for Best Audiography. It also won Tamil Nadu State Film Award Special Prize for Best Film.