Covid-19
Daisy x Daisy




2015




2013




Shaft




7




Magical girl






Puella Magi Madoka, Yoshimune, Master of Martial Hearts, G‑On Riders, Arcade Gamer Fubuki
Magical Suite Prism Nana (まじかるすいーと プリズム・ナナ, Majikaru Suīto Purizumu Nana) is a magical girl project created by Shaft. The story revolves around three adolescent girls who transform into the elemental 'Nanas' and fight against monsters. The project was first revealed in 2012, accompanied by a series of animated promotional videos and a pachislot series released by Daxel. A series of original video animation adaptations by Shaft began prescreening in late 2015.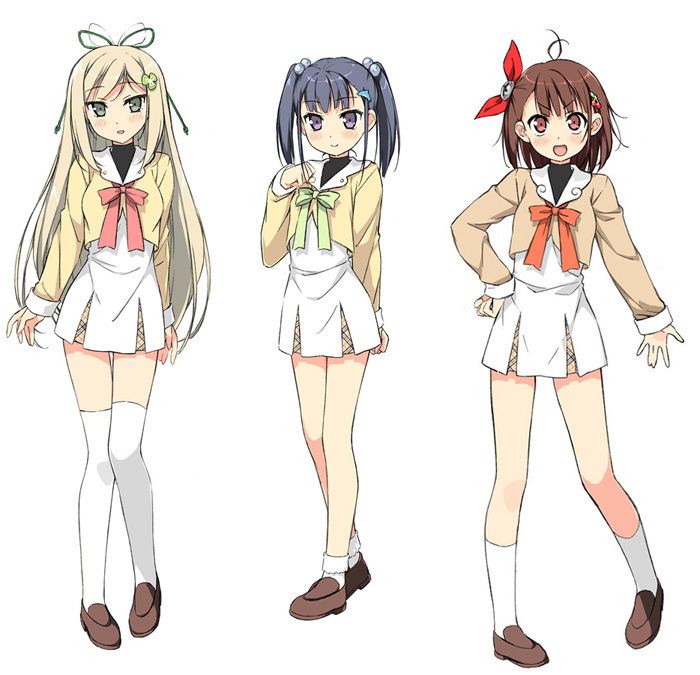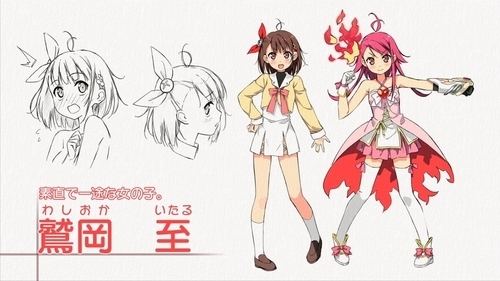 Itaru Washioka (

鷲岡 至

,

Washioka Itaru) / Heat Nana (

ヒートナナ

,

Hīto Nana)
Voiced by: Suzuko Mimori
The leader who wields the elemental power of fire. Her main weapon is a gauntlet she wears on her left arm. She is a happy go lucky girl who wishes to one day go on a rocket into outer space.
Asuka Asagi (

浅木 飛鳥

,

Asagi Asuka) / Earth Nana (

アースナナ

,

Āsu Nana)
Voiced by: Asami Imai
A polite girl who wields the power of earth. Her main weapon is a bow and arrow.
Kotone Oribe (

織部 琴音

,

Oribe Kotone) / Splash Nana (

スプラッシュナナ

,

Supurasshu Nana)
Voiced by: Eri Kitamura
A shy girl who wields the power of water. Her main weapon is an electric guitar.
Mako Hīragi (

柊 マコ

,

Hīragi Mako) / Elec Nana (

エレキナナ

,

Ereki Nana)
Voiced by: Chika Anzai
A girl who wields the power of electricity.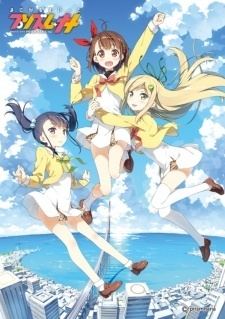 The Prism Nana Project was first announced on August 1, 2012, revealing the project via a booth at Comiket 82 on August 10, 2012, where the first promotional trailer was shown. The series features original character designs by Kantoku, who previously illustrated The "Hentai" Prince and the Stony Cat. light novel series. Seven promotional pilot edition previews were released between September 30, 2012 and April 26, 2013. In July 2015, it was announced that an original video animation by Shaft would be released in late 2015. The project will consist of seven episodes, each animated by different directors.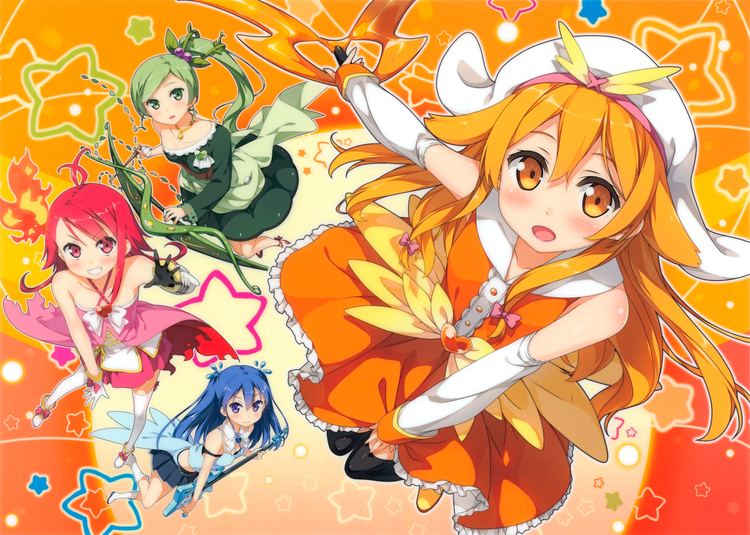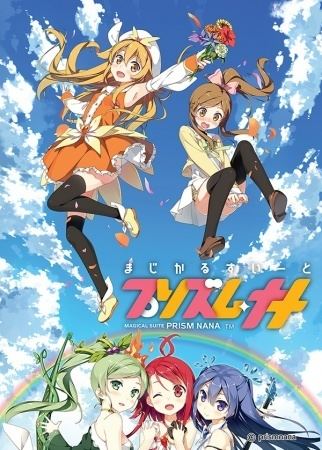 Magical Suite Prism Nana Wikipedia