Name

Maggie Riva




Role

Movie actress




Education

Miriam College








Nationality

Filipino




Popular as

Rape victim




Accused

Jaime Gomez José, Edgardo Payumo Aquino, Basilio Pineda, Rogelio Sevilla Canal (Maggie de la Riva rape case)




Charges

Abduction, rape, sexual assault




Trial

July 11 – October 2, 1967




Verdict

Guilty




Convictions

Abduction, rape




Sentence

Death




Similar

Nida Blanca, Amalia Fuentes, Gloria Romero (actress)




Location

Manila, Philippines




Date

June 26, 1967
NBN Interview by Maggie dela Riva
Maggie dela Riva (born Magdalena T. dela Riva in 1942) in the Philippines, is a Spanish Filipina movie actress, who has appeared in about 80 films.
Contents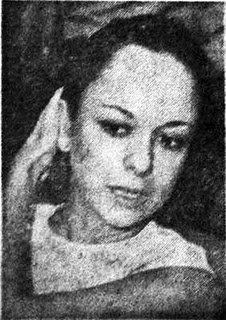 She is most widely known outside the Philippines for an incident in her early career, when she was abducted and raped in 1967. She gave evidence against her abductors, which resulted in the convictions of Jaime G. José, a popular music band leader and scion of a wealthy Manila family; Basilio Pineda, Jr.; Edgardo P. Aquino; and Rogelio Canal, by Regional Trial Court Judge Lourdes San Diego. The first three were executed by electric chair on May 17, 1972, and by order of President Ferdinand E. Marcos, the proceedings were broadcast on national television. Canal died in prison in 1970 from drug overdose. Dela Riva's ordeal affected the subject of rape in the Philippines.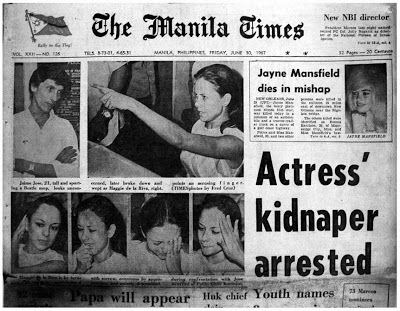 Facts
Maggie dela Riva is a Spanish Filipina actress, born in 1942, with around 80 films to her credit.
In 1967, she was abducted and raped, an incident that profoundly impacted public discourse on rape in the Philippines.
She completed her high school at Maryknoll College and secretarial training at St. Theresa's College, and became the primary earner for her family after her father's death.
As a rising TV star at ABS-CBN in 1967, she was abducted and assaulted by four men at the Swanky Hotel in Pasay City.
Following the assault, she reported the crime and underwent a medical examination.
The accused were found guilty of forcible abduction with rape and sentenced to death, despite their appeal.
The Supreme Court of the Philippines sentenced each assailant to four death penalties and ordered them to jointly pay ₱40,000 in damages to dela Riva.
The incident was later adapted into the 1994 film, "The Maggie dela Riva Story".
TV Patrol: Maggie dela Riva, dismayado na hindi kasama ang rape sa death penalty bill
Early life, education and career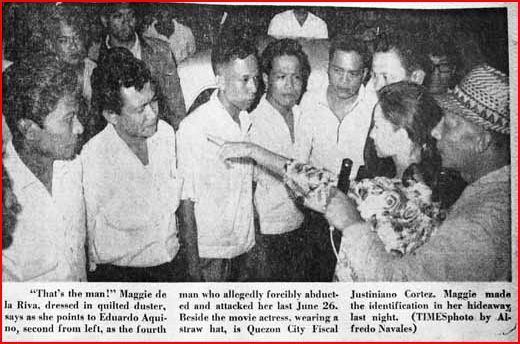 In 1958 dela Riva completed high school at Maryknoll College (now Miriam College) and finished secretarial training in 1960 at St. Theresa's College. As a movie actress, she was paid ₱8,000 per picture. At ABS-CBN, she performed in radio broadcasts and television shows (₱800 per month in permanent shows, ₱300 per month in live promotional shows, and ₱100–200 per appearance as guest in other shows). She was the sole breadwinner of the family after the death of her father, Aquino. Her mother took care of the family.
Rape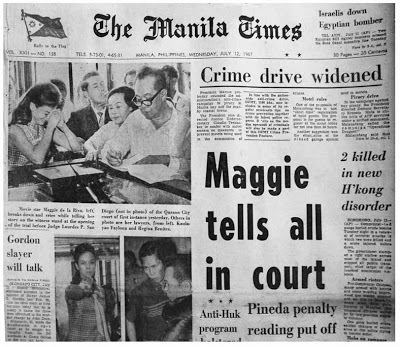 Maggie dela Riva was a rising young ABS-CBN television star in 1967, when she was abducted, raped and tortured at the Swanky Hotel in Pasay City. At 4:30 a.m. on 26 June 1967, Jaime Jose Y Gomez, Basilio Pineda, Jr., Eduardo Aquino Y Payumo, and Rogelio Cañal Y Sevilla, principals, with accomplices Wong Lay Pueng, Silverio Guanzon Y Romero and Jessie Guion Y Envoltario, having conspired together, forcibly abducted Maggie, 25, and brought her to the Swanky Hotel in Pasay City.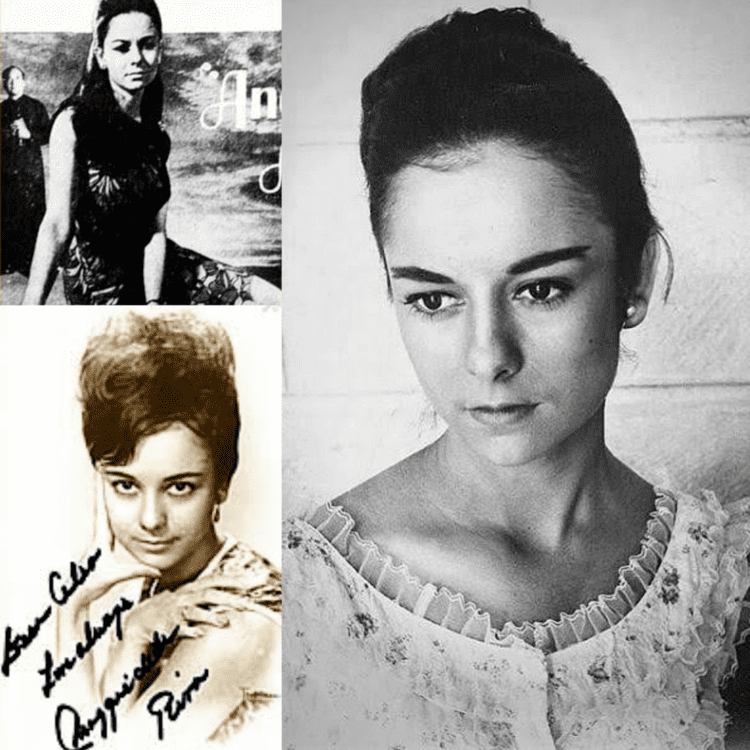 The four accused, by means of force and intimidation, and with the use of a deadly weapon, raped her. – dela Riva was going home from the ABS-CBN Studio on Roxas Boulevard, Pasay City, driving her bantam car with her maid Helen Calderon when the four perpetrators, driving a Pontiac 2-door convertible car, waylaid her. Inside the 2nd floor room of the Swanky Hotel, dela Riva was made to sit on a bed, with Pineda and Aquino standing in front of her, and Jose and Cañal sitting beside her. Pineda said, "Mag burlesque ka para sa amin" ("Dance nude before us") Jose entered the room and undressed himself. He pushed her backward and pinned her down on the bed. Twice, when she went into a state of shock, her attackers poured water on her face and slapped her to revive her. After the gang finished the rape, at 6 a.m. they put her in a taxi, in front of the Free Press Building near Epifanio de los Santos Avenue and Channel 5.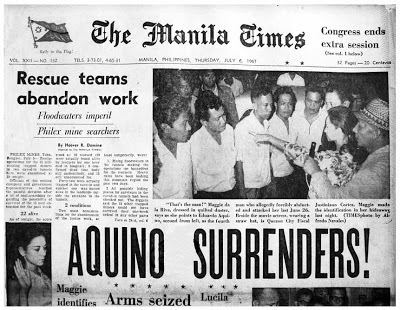 At home, her mother, her brother-in-law Ben Suba, and several Philippine Constabulary officers, local policemen and reporters, were present. Dela Riva told her mother: "Mommy, Mommy, I was raped. All four of them raped me!"
On June 29, 1967, dela Riva, with her lawyer, filed a complaint with the Quezon City Police Department. She submitted to an internal medical examination.
Judgment
On October 2, 1967, the trial Court found the accused REE.Jaime Jose, Rogelio Canal, RCE/RME.Eduardo Aquino and Basilio Pineda, Jr. guilty of the crime of forcible abduction with rape under Art. 335 of the Revised Penal Code of the Philippines, and sentenced each of them to the death in the electric chair. They appealed, but lost.
In a Per Curiam judgment in G.R. No. L-28232 on February 6, 1971, the Supreme Court of the Philippines modified the RTC decision, to wit:
"... appellants Engr. Jaime G. Jose, Rogelio Canal, Basilio Pineda, Jr., and Engr. Edgardo P. Aquino are pronounced guilty of the complex crime of forcible abduction with rape, and each and every one of them is likewise convicted of three (3) other crimes of rape. As a consequence thereof, each of them is hereby sentenced to four (4) death penalties; all of them shall, jointly and severally, indemnify the complainant of the sum of ₱10,000 in each of the four crimes, or a total of ₱40,000; and each shall pay one-fourth (1/4) of the costs.)
The incident formed the basis of The Maggie dela Riva Story released in 1994.
Filmography
Actress
1996
Maalaala Mo Kaya (TV Series)
as
Lola Betty / Lola Guring / Sister Marie / ...
- Radyo (2016) - Lola Betty (as Maggie Dela Riva)
- Box (2015) - Lola Guring (as Maggie Dela Riva)
- Salamin (2014) - Sister Marie (as Maggie Dela Riva)
- Mask (2013) - Chona (as Maggie Dela Riva)
- Alitaptap (2013) - Lola
- School Uniform (2012) - Josephine's Mother (as Maggie Dela Riva)
- Dibuho (1996) - (as Maggie Dela Riva)
2003
The Cory Quirino Kidnap: NBI Files
as
Mrs. Magistrado
2000
Noriega: God's Favorite (TV Movie)
as
Party Guest (as Maggie Dela Riva)
1999
Ako ang lalagot sa hininga mo
as
Mrs. Cervantes (as Maggie Dela Riva)
1999
Higit pa sa buhay ko
as
Mrs. Reyes
1999
Dibdiban ang laban
as
Mrs. Deborah Alipio (as Maggie Dela Riva)
1998
Alamid: Ang alamat
as
Mommy
1998
Alipin ng aliw (as Maggie Dela Riva)
1995
The Marita Gonzaga Rape-Slay: In God We Trust! (as Ms. Maggie dela Riva)
1995
Anabelle Huggins Story: Ruben Ablaza Tragedy - Mea Culpa
as
Anabelle's Mother (as Maggie Dela Riva)
1988
Gawa na ang balang papatay sa iyo (as Marianne de la Riva)
1983
Isang bala ka lang! (as Maggie Dela Riva)
1968
Buhay bombero (as Maggie Dela Riva)
1967
Ang langit ay para sa lahat (as Maggie Dela Riva)
1967
Palikerong kutsero (as Maggie Dela Riva)
1967
Operation: Discotheque (as Maggie Dela Riva)
1966
Assignment Jolo (as Maggie Dela Riva)
1966
Jack En Poy (as Maggie Dela Riva)
1966
Johnny Brazil (as Maggie Dela Riva)
1966
Hampaslupang maton (as Maggie Dela Riva)
1966
Undercover (as Maggie Dela Riva)
1966
Bodyguard (as Maggie Dela Riva)
1965
Dante Diamante (as Maggie Dela Riva)
1965
Do-Re-Mi, I Love You (as Maggie Dela Riva)
1965
Lady Killer (as Maggie Dela Riva)
1965
Silang Nabubuhay sa Daigdig (as Maggie Dela Riva)
1965
Hong Kong, Manila, Singapore
as
Lilia (as Maggie Dela Riva)
1965
7 Mata-Hari (as Maggie Dela Riva)
1965
Palikero Numero 1 (as Maggie Dela Riva)
1964
3 musketeras (as Maggie Dela Riva)
1964
Chiquito at Chiquito (as Maggie Dela Riva)
1964
Show Business (as Maggie Dela Riva)
1964
Lumuluhang komiko (as Maggie Dela Riva)
1964
Mga Guerrera (as Maggie Dela Riva)
1964
Pinoy Beatles (as Maggie Dela Riva)
1964
Vendetta Brothers
as
Rita (as Maggie Dela Riva)
1964
Mga batikan (as Maggie Dela Riva)
1964
Lagablab sa Maribojoc (as Maggie Dela Riva)
1964
Naligaw na anghel (as Maggie Dela Riva)
1964
Mga Payanig (as Maggie Dela Riva)
1964
Bilis at tapang (as Maggie Dela Riva)
1964
Alyas Fumanchu (as Maggie Dela Riva)
1964
The Nite Owl (Dance Party) (as Maggie Dela Riva)
1964
Encuentro (as Maggie Dela Riva)
1963
Kilabot sa Daang Bakal (as Maggie Dela Riva)
1963
Ikaw Ngayon, Ako Bukas
1963
Los palikeros (as Maggie Dela Riva)
1963
Zaldong Batangueno (as Maggie Dela Riva)
1963
Istambay (as Maggie Dela Riva)
Self
2012
El Idioma Español en Filipinas (Documentary short)
as
Self - Interviewee (as Maggie Dela Riva)
1994
The Maggie dela Riva Story (God... Why Me?)
as
Self (as Maggie Dela Riva)
References
Maggie dela Riva Wikipedia
(Text) CC BY-SA