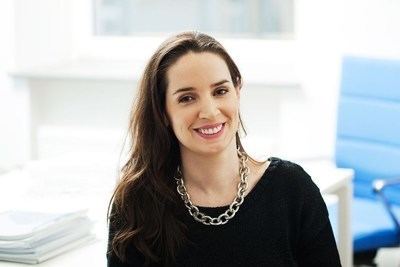 Was born on 22 May 1978 in Paris region — Boulogne-Billancourt, France. In 2000 she graduated from the Sorbonne, in 2002, from the Institut d'Etudes politiques de Paris, and in 2003, from the Ecole Normale Superieure de Lettres et Sciences humaines. Gavet speaks French, Russian and English fluently.
Gavet was a Principal at The Boston Consulting Group from 2003 to 2009. During this time, she lived in France, UK, India and South Africa.
Gavet joined OZON.ru, "The Amazon.com of Russia," in 2009 as Sales and Marketing Director. She was promoted to Chief Executive Officer of OZON Holdings in July 2011, Russia's leading e-commerce business.
Gavet led the company through two record-breaking rounds of funding, 2011 ($100 Million) and 2014 ($150 Million). In February, 2012 Gavet led OZON to acquire Sapato.ru, Russia's leading online shoe and accessory retailer. In May 2014, OZON acquired a substantial stake in the leading Russian eBook distribution platform, LitRes.ru.
Gavet joined The Priceline Group in June 2015 as COO.
Gavet joined Compass Inc in January 2017.
Gavet entered into several international ratings: The world's most powerful women — Women to watch, made by Forbes, she also took 10th place out of 100 in a list of Most creative people in business by Fast Company and 26th place in rating 40 under 40 by Fortune.
She has been ranked as one of the top 100 French young leaders by Le Figaro and Choiseul 100:
In 2014 she was ranked #96
In 2015 she was ranked #39
In 2016 she was ranked #4
In 2014 she was listed in Times Magazine's List of The Top 25 Female Techpreneurs with rank of 5.
In 2015 she was listed as one of 50 most powerful tech women in Europe by Inspiring 50 and the European Commission.
In 2016 she was recognised as a Young Global Leader by the World Economic Forum.
In 2014 Gavet joined the board of directors of Edenred EDEN (EPA).
- The CEO of Ozon on Building an e-Commerce Giant in a Cash-Only Economy, Harvard Business Review, July–August 2014
Married.