Born

January 1, 1957 ( Age 62 ) (

1957-01-01

)

Children

Eliza Osborne, Abigail Osborne

Movies




Similar People
Madolyn Smith is an American actress best known for her work in the 1980s.
Contents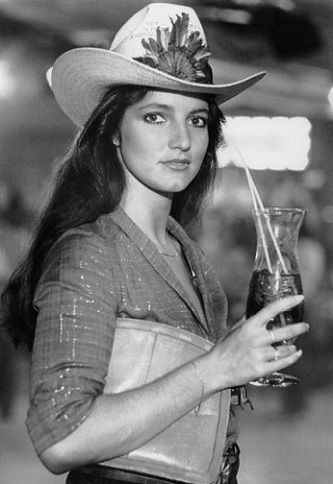 Interview with Madolyn Smith and Tom Berenger
Madolyn Smith Osborne (Always Shining)
Career
Smith first came to public attention with her role as Pam in the 1980 John Travolta film Urban Cowboy, and later co-starred in the films All of Me (1984), a Steve Martin-Lily Tomlin comedy, and 2010 (1984), the science fiction sequel to 2001: A Space Odyssey. In the early 1980s she also appeared in several TV movies, including Pray TV, Rehearsal for Murder and Deadly Intentions. She portrayed Jehan Al Sadat, wife of Egyptian president Anwar Al Sadat, in the 1983 TV miniseries Sadat, and played Ernie Kovacs' wife Dorothy in the 1984 TV movie Ernie Kovacs: Between the Laughter.
Smith may be best known for her starring role as Tracy Whitney in the 1986 TV Miniseries If Tomorrow Comes, based on the Sidney Sheldon novel of the same name. She subsequently costarred in films like Funny Farm (1988) opposite Chevy Chase and The Super (1991) with Joe Pesci; the 1990 TV movies The Plot to Kill Hitler and The Rose and the Jackal; and the 1990 miniseries The Kennedys of Massachusetts.
Smith guest-starred in a 1989 episode of the sitcom Cheers titled "What's Up, Doc?". She also appeared in multiple episodes of the 1993 drama series Class of '96, and her last TV appearance to date was a 1994 episode of Due South.
Personal life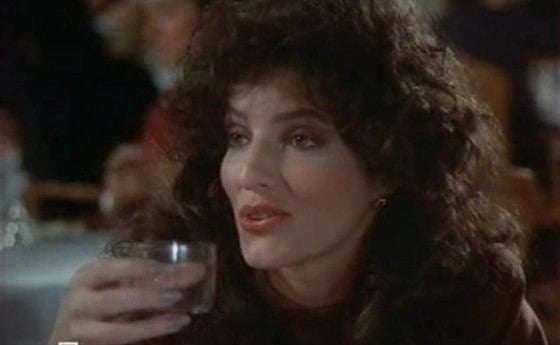 Born in Albuquerque, New Mexico, Smith graduated from the University of Southern California. Smith married National Hockey League player Mark Osborne in 1988, and in her last television appearance was credited as Madolyn Smith-Osborne.
Filmography
Actress
1994
Due South (TV Series)
as
Mackenzie King
- Diefenbaker's Day Off (1994) - Mackenzie King (as Madolyn Smith-Osborne)
1993
Class of '96 (TV Series)
as
Dean Keller
- The Best Little Frat House at Havenhurst (1993) - Dean Keller
- The Accused (1993) - Dean Keller
- Breaking up Is Hard to Overdue (1993) - Dean Keller
- Pilot (1993) - Dean Keller
1991
The Super
as
Naomi Bensinger
1991
Final Approach
as
Casey Halsey (as Madolyn Smith)
1990
The Rose and the Jackal (TV Movie)
as
Rose O'Neal Greenhow
1990
The Kennedys of Massachusetts (TV Mini Series)
as
Gloria Swanson
- Episode #1.3 (1990) - Gloria Swanson
- Episode #1.2 (1990) - Gloria Swanson
- Episode #1.1 (1990) - Gloria Swanson
1990
The Plot to Kill Hitler (TV Movie)
as
Countess Nina von Stauffenberg (as Madolyn Smith)
1989
Cheers (TV Series)
as
Dr. Sheila Rydell
- What's Up, Doc? (1989) - Dr. Sheila Rydell
1988
Funny Farm
as
Elizabeth Farmer (as Madolyn Smith)
1987
The Caller
as
The Girl (as Madolyn Smith)
1986
If Tomorrow Comes (TV Mini Series)
as
Tracy Whitney
- Episode #1.2 (1986) - Tracy Whitney (as Madolyn Smith)
- Episode #1.3 (1986) - Tracy Whitney (as Madolyn Smith)
- Episode #1.1 (1986) - Tracy Whitney (as Madolyn Smith)
1985
Deadly Intentions (TV Movie)
as
Katherine Raynor (as Madolyn Smith)
1984
2010: The Year We Make Contact
as
Caroline Floyd (as Madolyn Smith)
1984
All of Me
as
Peggy Schuyler (as Madolyn Smith)
1984
Ernie Kovacs: Between the Laughter (TV Movie)
as
Dorothy Kovacs
1983
Sadat (TV Mini Series)
as
Jihan Sadat
- Episode #1.2 (1983) - Jihan Sadat (as Madolyn Smith)
- Episode #1.1 (1983) - Jihan Sadat (as Madolyn Smith)
1983
Casablanca (TV Series)
as
Michelle
- Master Builder's Woman (1983) - Michelle (as Madolyn Smith)
1983
The Other Woman (TV Movie)
as
Cindy Barnes
1982
Rehearsal for Murder (TV Movie)
as
Karen Daniels (as Madolyn Smith)
1982
Pray TV (TV Movie)
as
Liz Oakes
1981
Trapper John, M.D. (TV Series)
as
Bonnie Wicks
- That Old Gang of Mine (1981) - Bonnie Wicks (as Madolyn Smith)
1980
Urban Cowboy
as
Pam (as Madolyn Smith)
Self
2010
Louis Sullivan: The Struggle for American Architecture (Documentary)
as
Voice of Louis Sullivan
1980
The Alan Thicke Show (TV Series)
as
Self
- Episode #1.22 (1980) - Self (as Madolyn Smith)
References
Madolyn Smith Wikipedia
(Text) CC BY-SA