Madhav Kumar Nepal (Nepali: माधवकुमार नेपाल 'माकुने' listen ; born March 6, 1953) is a Nepalese politician who was Prime Minister of Nepal from May 25, 2009 to February 6, 2011. Nepal announced his resignation as Prime Minister on June 30, 2010. He was previously the General Secretary of Communist Party of Nepal (Unified Marxist-Leninist) for 15 years.
Madhav Kumar Nepal(माकुने) was born to Mangal Kumar Upadhyaya and Durgadevi Upadhaya. He graduated in Commerce from Tribhuvan University in 1973 and worked in banking and civil service before turning to full-time politics.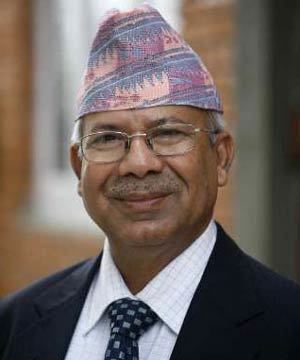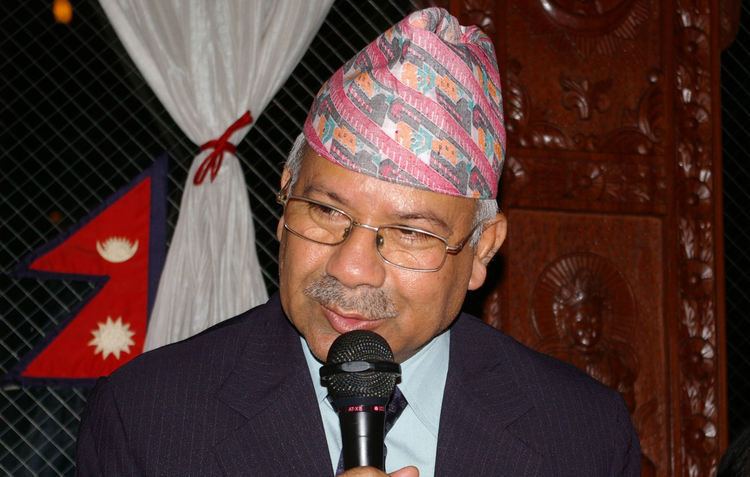 M.K. Nepal joined the communist movement in 1969. In the underground struggle, he used party names such as 'Subodh', 'Sunil', 'Ranjan' and 'Bibek'. In 1971 he became a district committee member of the Nepal Revolutionary Organisation (Marxist-Leninist). At a conference held in Biratnagar June 7–8, 1975, M.K. Nepal was elected as a bureau member of the All Nepal Communist Revolutionary Coordination Committee (Marxist-Leninist). When the ANCRCC(ML) founded the Communist Party of Nepal (Marxist-Leninist) in 1978, M.K. Nepal was elected a politburo member of the new party.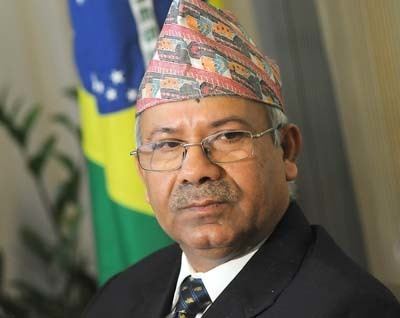 He was the Deputy Prime Minister in the Nepalese government during the CPN(UML) minority government in 1994-1995 as well as the leader of the opposition in the National Assembly during the 1990s. He argued for the Nepal Civil War to be solved through talks and did not believe that mobilization of the army was the solution.
Nepal was arrested in 2001 during a crackdown on anti-government protest. Following the palace massacre he called for Prime Minister Girija Prasad Koirala to step down, though later joined forces with him to launch a campaign against King Gyanendra's assumption of executive powers.
On 12 April 2008, Nepal resigned as General Secretary of the CPN (UML), after having lost the Kathmandu-2 seat to Maoist candidate Jhakku Prasad Subedi in the 2008 Constituent Assembly election. Subedi was a comparatively obscure candidate. Nepal was also defeated in Rautahat-6 constituency by CPN(M) candidate Devendra Patel.
In June 2008, the CPN (UML) proposed that M. K. Nepal become the country's first President, following the declaration of a republic.
He became Prime Minister of Nepal on 25 May 2009 after his predecessor Prachanda resigned over a conflict with the president over the dismissal of the army's chief of staff.
Prime Minister Nepal resigned on June 30, 2010 in an effort to help the government move past its deadlock and to pave the way for a national consensus government, as demanded by the opposition.