Name

Madavoor Nair





Role

Dance performer






Awards

Sangeet Natak Akademi Award for Dance - Kathakali
Madavoor vasudevan nair part 6
Madavoor Vasudevan Nair is a veteran and legendary Kathakali artiste and the recipient of the prestigious Padma Bhushan award from the government of India. He is an equally famous and accomplished instructor (Guru) of the Kaplingadan style of Kathakali performance and is also one of the last practitioners of the pristine south Kerala-style (Kaplingadan) school of the classical dance-drama from the south Indian state of Kerala. His contributions are widely acknowledged as the valuable lessons for the generations of contemporary performers and neophytes in this field
Contents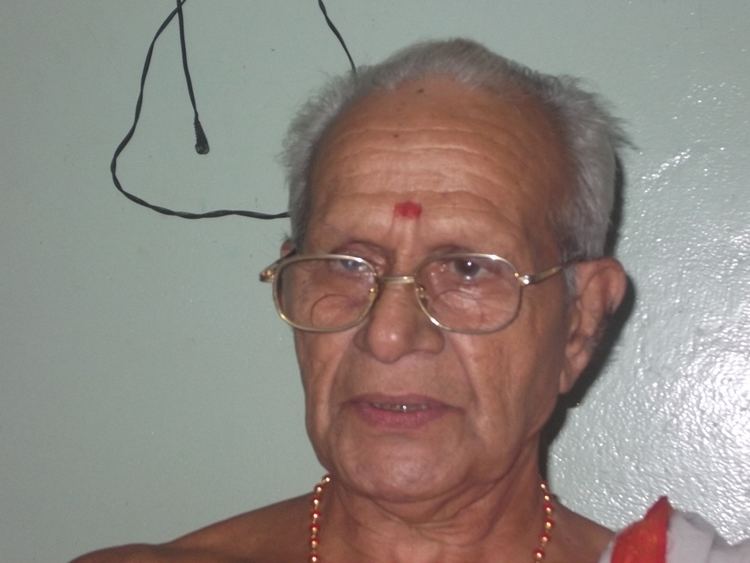 A native of Madavoor in Thiruvananthapuram district, Vasudevan Nair, after his primary education, on 1942 went on to the Gurukula sampradaya for learning Kathakali. He was the disciple of renowned Kathakali master Shri Madavoor Parameswaran Pillai and the legendary Padmasri Guru Chenganur Raman Pillai. He has paved his ways and made impression in the minds of connoisseurs and common people with Pacha, Kathi, Minukku, Kari, Thadi and female role presentations. He has shared the stage with almost all legendary Kathakali performers during the last five decades..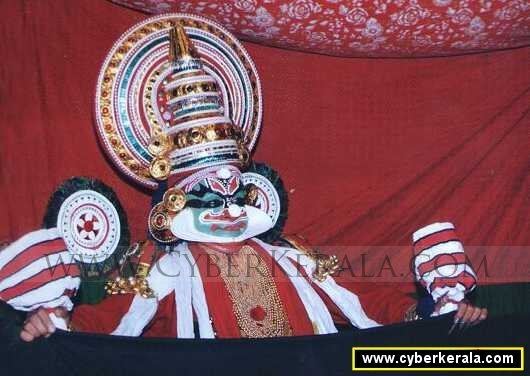 Madavoor Ashan as he is respectfully known, is the recipient of numerous awards and honors including Kendra Sangeetha Nataka Acamdemy Award, Acharya Puraskar (Kollam Kathakali club), Guru Chenganur Smaraka award, Keraliya Kalakshetram award etc.,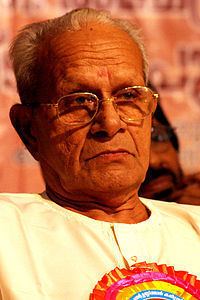 The most significant part of Madavoor Ashan's life is that he still performs at this ripe age and earns his living through his performances.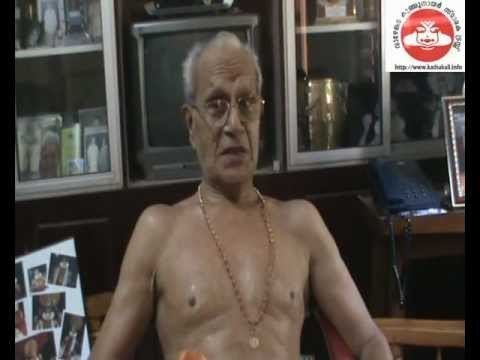 Padmabhushan madavoor vasudevan nair in ravanavijayam
Birth and early life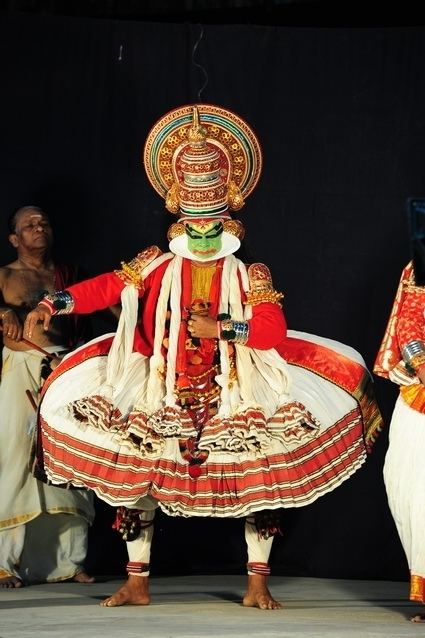 Madavoor Vasudevan Nair was born on 7 April 1929 to Shri Karottu Puthen Veetil, Rama Kurup and Smt. Kalyani Amma at Madavoor of Trivandrum District in Kerala. Shri Vasudevan Nair's mother was a renowned music vocalist. He was born with five brothers and one sister. From his childhood he had a keen interest in carnatic music, Bajans and Kuthi-yotta-pattukal. His elder brother trained him in sanskrit.
Tutelage
Vasudevan Nair started his initial Kathakali training under Madavoor Parameswaran Pillai, when he was studying in class 5 in the year 1942. In a short span of six months his initial stage performance materialized at Madavoor. He donned the role of Bhanumathi and Utharan in the play Utharaswayamvaram. He trained under the guidance of Shri Madavoor Parameswaram Pillai for 3 years and thereafter for a short period with famous Kathakali Ashan Shri Kurichi Kunjan panicker.
After his initial training, Madavoor Vasudevan Nair underwent an intensive instruction in Kathakali under the able guidance of the illustrious Guru Chengannur Raman Pillai for a period of 12 years in the gurukulam system of education.
Career
Madavoor Vasudevan nair started his career as a palace artist at the age of 19 at the prestigious "Travancore Palace Kathakali Yogam". By the year 1960 he was acknowledged as one of the prominent Kathakali artist of that time. Madavoor Ashan served as a Member of teaching staff of Kerala Kalamandalam for the "Southern Style" wing for a period of 10 years from 1968 to 1978. Between the year 1978 till 1990 he served as the Principal of Kala Bharathi Kathakali school. He has also served as an adviser to Kalamandalam several time. Madavoor Ashan served as a "A" grade Kathakali Musician of All India Radio, Trivandrum for almost 30 years.
Contributions, Roles & Specialities
The contribution of Madavoor in both the realms of performance and instructing are unique. Madavoor's unique and memorable performance had given significant dimensions for the aesthetic reception of the genre in the country and abroad. In his performances, Madavoor experiments the Kathakali roles by interpreting Attakatha texts. Moreover, he was much keen in restoring the traditional style of Kathakali dance while keeping it acceptable to the contemporary viewers. He has always been a perfectionist in his adherence to the aesthetic sanctions of Kaplingadan style of Kathakali. He is also one among the few artist who is a Kathakali singer as well as a performer.
Madavoor Ashan is a maverick in expressing the Navarasas – all with equal grace and finish. He is renowned for his ability to perform a grand variety of roles – competent to take almost any role with equal felicity. He excels largely in anti-hero kathi roles like Ravanan, Duryodhanan, Keechakan, Jarasandhan, Banan, Kamsan, Hiranyakasipu and Narakasuran, but also handles other Puranic characters like Hanuman and Hamsam, besides the black-bearded Kaatalan (woodsman) and minukku roles like Brahmanan and Mannaan (washerman). His expertise is internationally acknowledged and has traveled to Singapore, Hongkong, Fiji, Indonesia, Canada, Australia, Germany, Britain, America and many more several times as part of rendering Kathakali.
Family
Madavoor Vasudevan Nair is married to Smt. Savithri Amma and have 3 children, Madhu, Mini and Ganga Thampi. Ganga Thampi is a prominent Bharatha Natiyam artist and served as a Lecturer in Kalakshetra, Chennai.
Awards & Honours
Tulaseevanam Award in the year in 1984
Alapuzha Kathakali Club Award in 1985
Keraleeya Kalakshetra Award in1988
Guru Chengannur Memorial Award in 1988
Kerala Kalamandalam Award in 1992 and 1995
M.K.K. Nair Award, from Kollam Kathakali Club in 1996
Pakalkuri M.K.K.Nair Smaraka Kendram Award in 1996
Acharya Puraskaram from Kollam Kathakali club in 1997
Vallathol Award and Veerasrinkala from the Governor of Kerala State in 1997
Kendra Sangeetha Natak Academy Award in 1998
Ranga Kulapathi Award in 1998
Kottackal Arya Vaidyasala Acharya Puraskaram in 2002
Government of India's Outstanding Artist Award (Fellow ship) in 2003
Kalamandalam Krisnan Nair Award 2006
Kalamandalam Fellowship in 2008
Kottarakkara Kalamandalam Award in 2009
Kerala State Kathakali Award in 2009
Sri Sri Ravishankarji's Award for Traditional Art forms in 2009
Kottarakkara Thampuran Smaraka Award 2010
Government of India's Padma Bhushan Award in 2010
References
Madavoor Vasudevan Nair Wikipedia
(Text) CC BY-SA