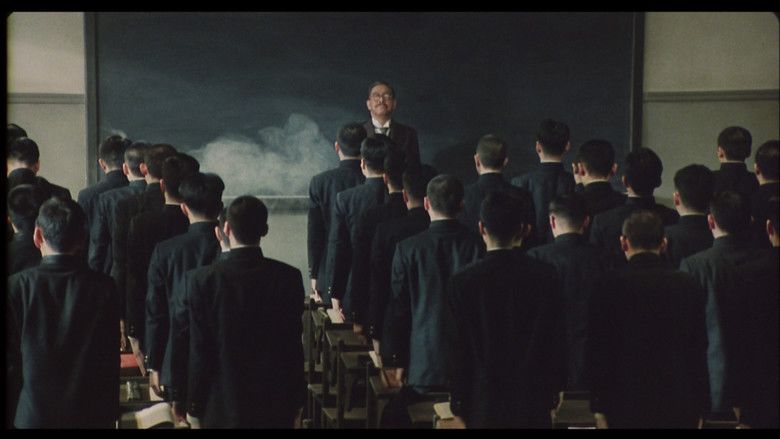 The main story of the film is based on the life of a Japanese academic and author Hyakken Uchida (1889–1971). The film opens with him resigning as professor of German, in the period immediately before the Second World War. The plot is centered on his relationship with his former students, who care for him in his old age.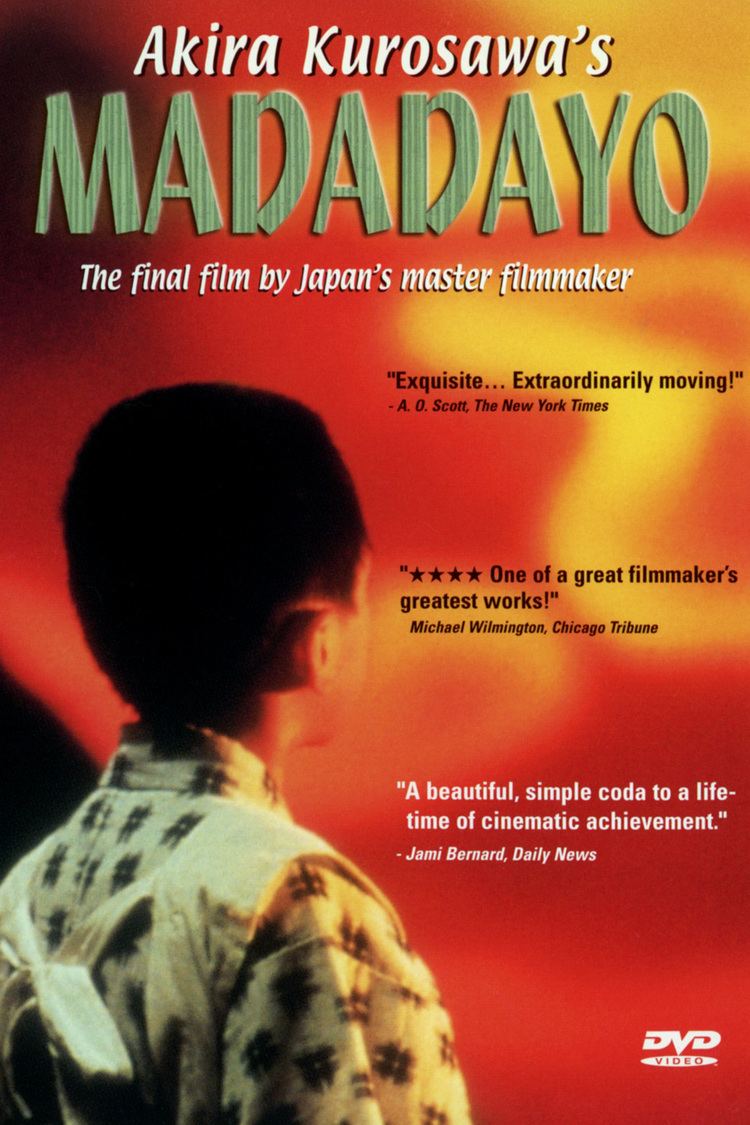 The title (Not Yet in English) is an allusion to an ancient Japanese legend mentioned in one scene of an old man who refuses to die. This story is referred to in the movie — every year on the old man's birthday his students throw him a party in which they all ask him, "Mada kai?" ("Are you ready?"). He responds by drinking a large ceremonial glass of beer and shouting "Mada dayo!" ("Not yet!"), implying that death may be near, but life still goes on. The movie also covers the events that transpire between these birthdays, such as his moving into a new house, his discovery of (and loss of) a beloved house cat, etc.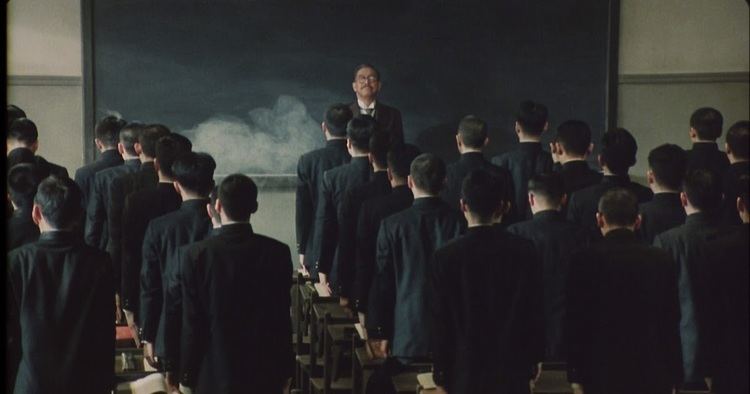 As the years progress, the annual celebrations shift from a fraternity party atmosphere to a gathering of families. The ceremonial large glass of beer that Uchida drinks changes as well, but he always completes his full glass.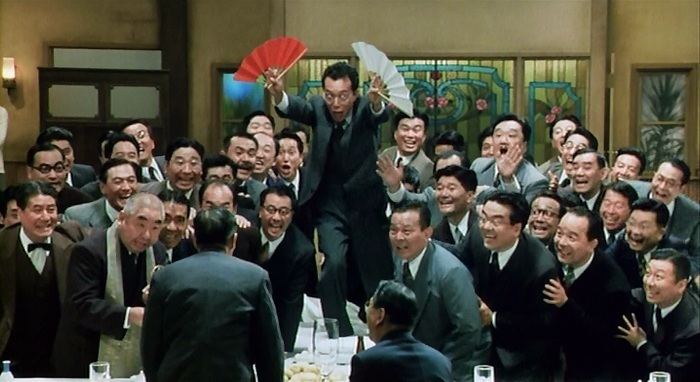 Tatsuo Matsumura – Professor Hyakken Uchida
Kyōko Kagawa – Professor's Wife
Hisashi Igawa – Takayama
George Tokoro – Amaki
Masayuki Yui – Kiriyama
Akira Terao – Sawamura
Takeshi Kusaka – Dr. Kobayashi
Asei Kobayashi – Rev. Kameyama
Hidetaka Yoshioka – Takayama's son
Yoshitaka Zushi – Neighbor
Mitsuru Hirata – Tada
Nobuto Okamoto – Ōta
Tetsu Watanabe
Norio Matsui
Noriko Honma – Old lady holding a cat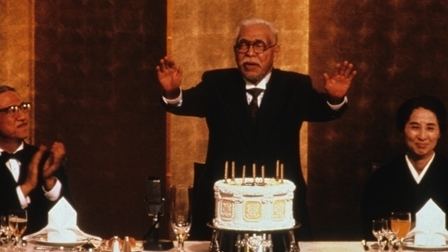 Madadayo is also the title of a collection of posthumously published essays by Uchida, which forms, together with his other autobiographical works, the background material for the film's screenplay. The portrayal of Uchida in the film might be interpreted as a metaphor for Japan of the Meiji, Taishō and early Shōwa periods, trying to cope with the fast changing world of the later Shōwa period.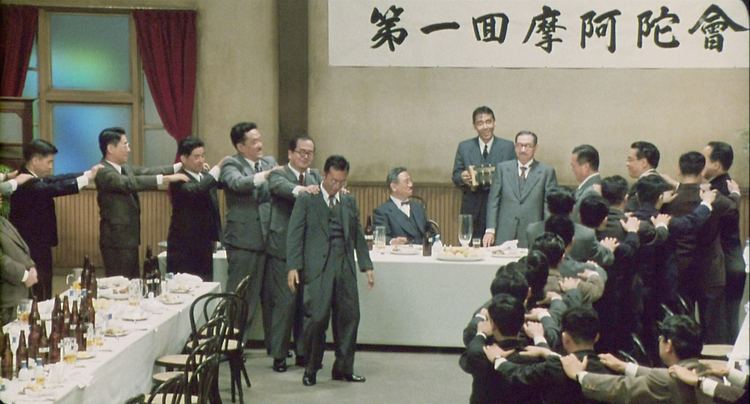 The official romanization of まあだだよ is not madadayo but mādadayo (the additional あ "a" sound after ま "ma" draws it into a long 'a'). The meaning of the two spellings is the same except that the latter is an expression Japanese children use in the game tag. This usage shows the character with Uchida's humour.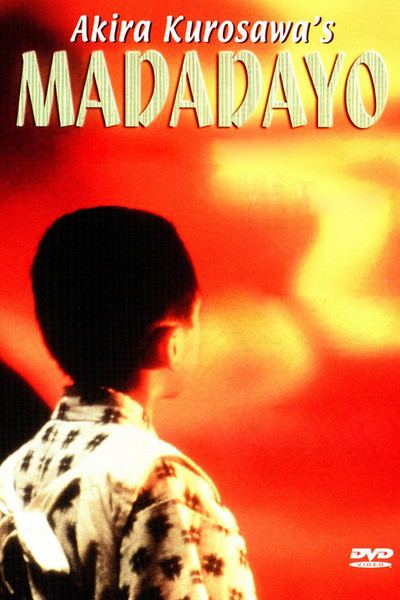 The artwork during the end credits sequence was painted by the writer/director Akira Kurosawa and is coupled with Antonio Vivaldi's L'estro Armonico Op. 3, Concerto No. 9.
Madadayo received generally positive reviews from critics, maintaining an 87% approval rating on Rotten Tomatoes.
English-subtitled DVDs have been released by Winstar and the Criterion Collection in the U.S., Madman in Australia, Yume Pictures in the UK, and Mei Ah in Hong Kong. A Blu-ray edition, without English subtitles, is available in Japan as part of a box set with Rashomon, Ran, and The Quiet Duel.