Name

Mack Dryden




Role

Comedian








Parents

Herbert Dryden, Neva Dryden




Movies and TV shows

Million Dollar My, Paradise, Simpatico




Similar People

Jamie Alcroft, Richard Fleischer, Matthew Warchus, David Jacobs




Siblings

Tim Dryden, Daryl Dryden



Mack dryden s the age of knowing
Mack Leon Dryden (born June 30, 1949) is an American comedian, motivational speaker, actor, and writer.
Contents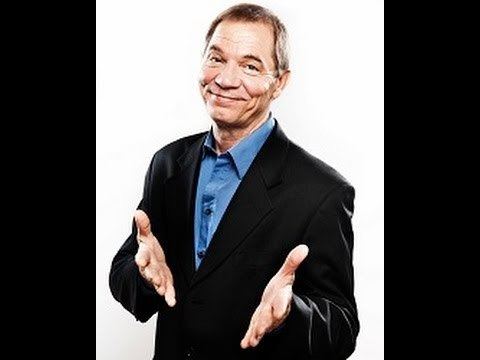 Mack Dryden: Comedian, Actor, Host, Motivational Humorist,Two-Time Cancer Survivor, Keynote Speaker
Early life
Dryden was born in Pascagoula, Mississippi.
Education
Dryden graduated from Moss Point High School in 1967.
He earned his Bachelor of Arts degree in journalism and English in 1971 at the University of Mississippi (Ole Miss) where he also earned a black belt in taekwondo. He was very active on the karate tournament circuit while at Ole Miss and won numerous trophies in sparring and kata (form) competitions. He was the Brown Belt champion of Mississippi when he was 20 years old.
Additionally while a senior at Ole Miss, a short story he wrote won First Place for Fiction in the Mississippi Arts Festival, which led to an offer to study creative writing at the University of Southern Mississippi (USM). He won a fellowship to the Center for Writers at USM where he earned his Master of Arts degree in 1972.
After college
Dryden worked at Ingalls Shipbuilding in Pascagoula for a while after receiving his Master of Arts degree at USM. He saved money and left for Europe with a backpack and $1,000 in May 1973. He stayed for 15 months, crisscrossing the continent, living in a van, making his living in various ways, including picking grapes in France and writing for a newspaper in the town of Rota, Spain where a United States Navy base is located. He then went to Morocco where he would buy beads, bring them back to Europe and made a good living selling hippie jewelry in campgrounds from Paris, France to London, England to Barcelona, Spain. On one of his three buying trips to Morocco, he got into a ferocious fistfight with a man who was trying to rob him and spent some time in a prison before things got sorted out.
Writing
Dryden wrote a book, Fluffing The Concrete: Making The Most Of Foreign Prison-or Anything Else, accounting his time in the muslim-based North African country of Morocco, his arrest there and his time in the prison.
When he returned to Mississippi after his time in Europe, he was hired as a general assignment reporter for the South Mississippi Sun, a new daily newspaper serving Biloxi/Gulfport, Mississippi, which eventually merged with The Daily Herald to become The Sun Herald. In his nearly three years there, he won two Mississippi/Louisiana Associated Press writing awards, one for Spot News and one for Investigative Reporting about school board members leasing school lands for pennies.
When journalism failed to satisfy his creative urges, he moved to Key West, Florida and eked out a living as a freelancer, drawing advertising cartoons, writing stories for a local magazine, and contributing most of the art and copy for the first comprehensive guide to the island, a book titled Key West: The Last Resort.
Show business
In Key West, he met and teamed up with a local comedian and disc jockey, Jamie Alcroft, to form the comedy duo Mack & Jamie, which has been performing together professionally since 1980 and is still one of the most popular American acts for corporate events and cruise ships.
After working comedy clubs for less than three years, Mack & Jamie first appeared on The Tonight Show Starring Johnny Carson in 1982. They performed several times on the show when it was hosted by Johnny Carson but they have also performed several times on The Tonight Show with Jay Leno making them the only comedy team to appear on the show with both Johnny Carson and Jay Leno.
The two starred in 125 episodes of their own syndicated TV show, Comedy Break with Mack & Jamie that ran from 1985 to 1986, as well as on many other comedy and variety shows.
After their show Comedy Break with Mack & Jamie, Dryden and Alcroft went on to write and star in their live stage show Two For All, which garnered outstanding reviews from Backstage West and the Los Angeles Times which awarded them their "Critics Choice, Four Star Rating" for the entire run of the live show.
Dryden played "Fred", a bumbling FBI agent in the 1987 film Million Dollar Mystery, which still airs often on HBO and other cable networks.
Dryden played bartender "Scotty McBride" on the ABC western series Paradise, starring Lee Horsley, which was also broadcast in syndication by The Family Channel for a couple years following its cancellation in 1991 on CBS.
He has appeared in guest-starring roles on TV series ranging from JAG to Saved by the Bell. He had a supporting role in Landers, a feature-film thriller, playing the character "Jim McKenzie". He also appeared in Simpatico with Nick Nolte. He played "Judge Franklin" in two episodes of ABC's The Guardian television series and "Judge Brassard" in another episode of the same show.
Dryden has written and voiced comedy sketches for Premiere Radio Networks, which sends his work to more than 500 stations nationwide every week.
Dryden is a former staff writer for Bill Maher's television show, Politically Incorrect with Bill Maher.
Motivational speaking
Dryden is a motivational speaker. His clients include companies and organizations such as Pfizer, Nortel, Kodak, Smoothie King, Air Force Sergeants Association, National Association of Broadcasters, and Pitney Bowes.
Present
Dryden lives in Los Angeles, California with his wife and three children.
References
Mack Dryden Wikipedia
(Text) CC BY-SA