Machuca is a 2004 Chilean film written and directed by Andrés Wood. Set in 1973 Santiago during Salvador Allende's socialist government until shortly after General Augusto Pinochet's military coup in 1973, the film tells the story of two pupils: Gonzalo Infante comes from rich family with European background, while Pedro Machuca comes from an indigenous background and lives in very poor conditions. They meet at an elite, English-language Catholic school, where the director, Father McEnroe, is developing a social integration project.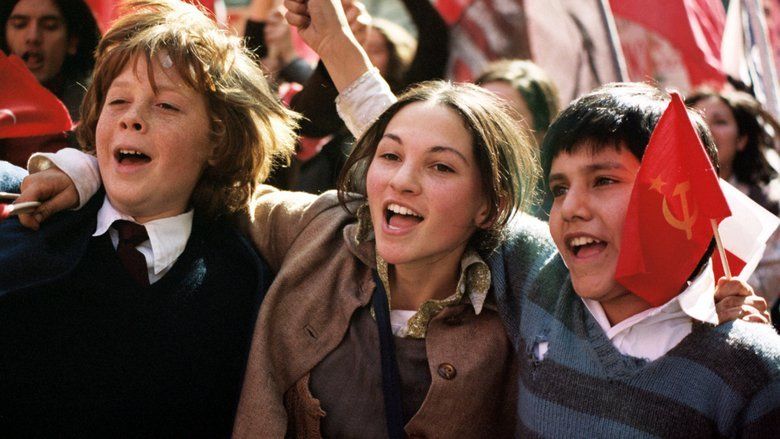 The film is dedicated to Father Gerardo Whelan, C.S.C. who from 1969 to 1973 was the director of Colegio Saint George (Saint George's College), the private school in Santiago that the film's director attended as a boy.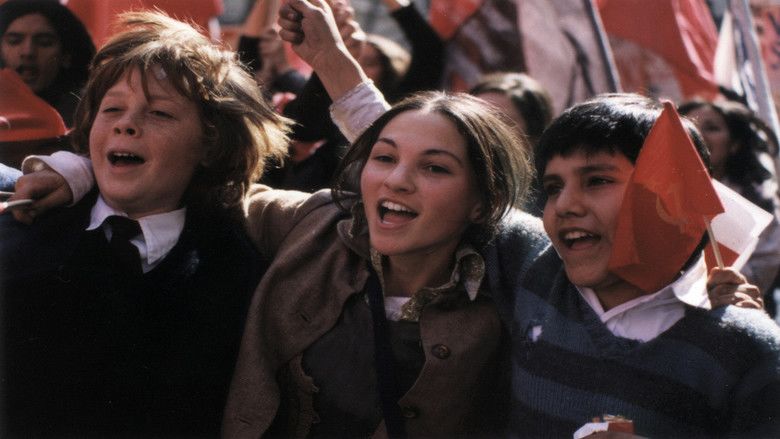 The movie was filmed in July 2003 and produced on a moderate budget of 1,700,000 USD, which came from an international cooperation between Chile and Spain. Machuca performed well in theaters in Chile, but did not have notable box office success outside of Latin America.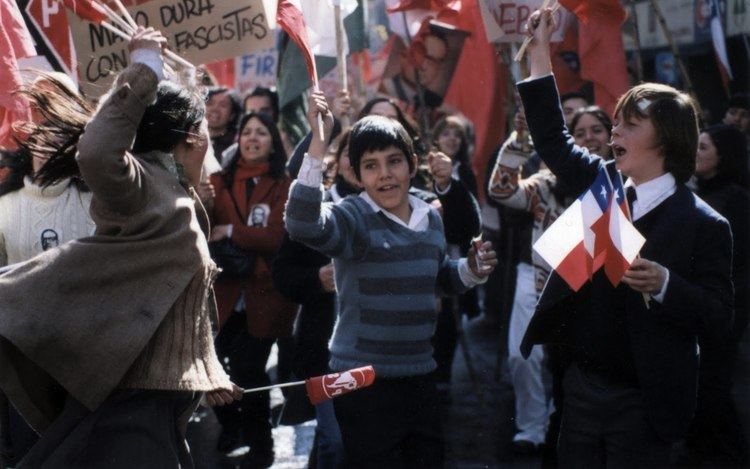 The film is shown from the perspective of Gonzalo Infante, an 11 year upper middle-class Chilean boy, during a time period in which the lower classes demand more rights and fundamental change and have won the recent democratic election. Many from the middle and upper class, including member's of Gonzalo's own family, grow fearful of the socialist movement and plot against the country's elected president, Salvador Allende. Gonzalo's father, while sympathetic to the poor and not part of the right-wing movement, wants to leave the country to Italy, where he frequently travels for work at the FAO. Gonzalo's mother, Maria Luisa Infante, is having an affair with a wealthy older Argentinian, Roberto Ochagavia, who gives Gonzalo gifts to keep him quiet. Gonzalo is sometimes bullied by his sister's boyfriend, who is a violent anti-Allende right-winger who uses nunchakus to intimidate people. The family often buys products off of the black market, due to rationing and shortages.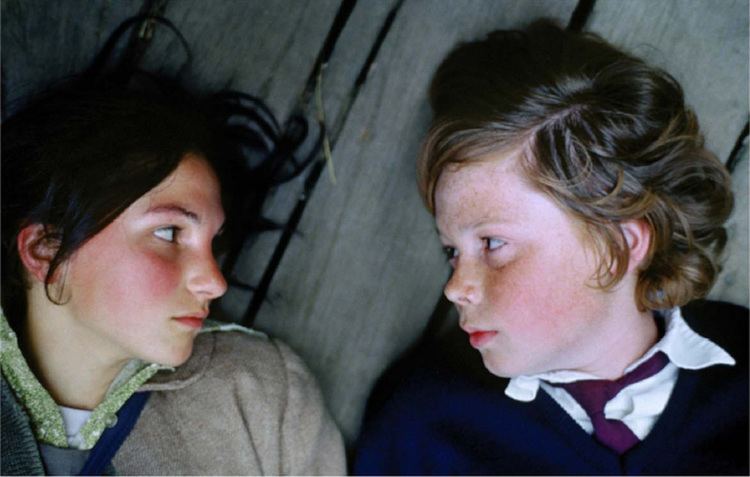 Gonzalo attends a private school where the strong-willed school principal, Father McEnroe, is developing a social integration project, which is seen by some parents as left leaning rather than a work of the Christian faith. When five poor students are admitted to Gonzalo's class, Gonzalo becomes friends with Pedro Machuca, one of the new students, after he refuses to participate in bullying started by other pupils. Gonzalo's accompanies Pedro and his cousin Silvana, as they sell flags and cigarettes at demonstrations: first nationalistic flags at a demonstration of right-wing nationalists, then flags of the red brigades at a leftists rally in support of the government. Silvana is teasing Gonzalo as a snob and strawberry-face, but eventually befriends him and they even exchange first kisses.
Pedro Machuca visits Gonzalo's home and is impressed at Gonzalo having a separate room with toys and a closet full of his own clothing, but also witnesses the tensions and cruelty latent in Gonzalo's family. When Gonzalo visits the shantytown dwelling of Pedro, he is appalled at the conditions. The friendship of the two mirrors the friendship between the Lone Ranger and the Indian Tonto in Gonzalo's favorite comic-book series. Gonzalo knows that he is acting against expectations, mentioning that his favorite comic is unbelievable because "Indians and white men do not team up."

As political unrest in Chile grows, the boys' friendship begins to be tested. Pedro's drunk father taunts him, telling him that while Gonzalo and his friends will grow up wealthy, he will be stuck in the lower class cleaning toilets. The wealthy parents of the students at St. Patrick's school are divided on the issue of the new poor students. While some, such as Sr. Infante, support Father McEnroe's policies, many, including Sra. Infante, think that the classes should be segregated. The school farm run by the students is a failure and jeopardizes the financial basis for the inclusion of poorer students. After Gonzalo's mother attacks Silvana at an anti-Communist political rally, Silvana calls Gonzalo's mother a whore. As the class tensions increase, the friends get into a fight and are driven apart.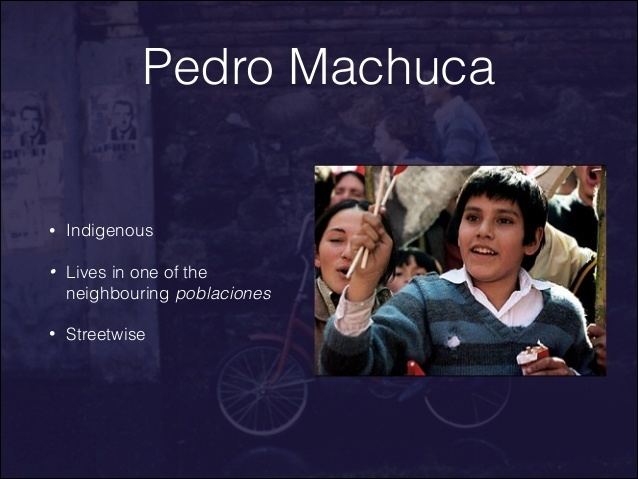 Gonzalo's family witnesses the CIA-backed military coup of 1973, where Salvador Allende commits suicide and Augusto Pinochet takes over. After Father McEnroe is removed from the now militarized school, he visits the worship performed by a new priest, consumes the sacramental bread to save it from desecration and declares the ground to be desecrated. Machuca leads the other students in honoring the priest and is expelled. Gonzalo tries to visit the shantytown where Pedro and Silvana live but arrives to find it being destroyed by the soldiers. He then witnesses a soldier murdering Silvana. Himself being dragged into the conflict, Gonzalo convinces a soldier that he is not from the shantytown due to his nice clothing and fair complexion, and is forced to abandon his friend. He returns to his family's new home, which is now even more opulent thanks to his mother's lover and the new redistribution of wealth under the new government. He remains distraught over the events he has witnessed as he remembers his friends as he stares down at the ruins of their homes. The 17 years of Chilean dictatorship, in which 250,000 Chileans were detained, have begun.
Matías Quer as Gonzalo Infante
Ariel Mateluna as Pedro Machuca
Manuela Martelli as Silvana
Ernesto Malbran as Father McEnroe
Aline Küppenheim as María Luisa Infante, Gonzalo's mother
Francisco Reyes as Patricio Infante
Federico Luppi as Roberto Ochagavía, María Luisa Infante's affair
This film was nominated for the Ariel Award in 2005 in the category Best Iberoamerican Film. It won Most Popular International Film at the 2004 Vancouver International Film Festival.