Lupin is a Philippine drama series that aired on GMA Network. It is loosely based on the French crime fiction series of books featuring the character Arsène Lupin and the Japanese manga and anime series Lupin III, in turn loosely based upon the original works. "Lupin" aired its last episode on August 17, 2007.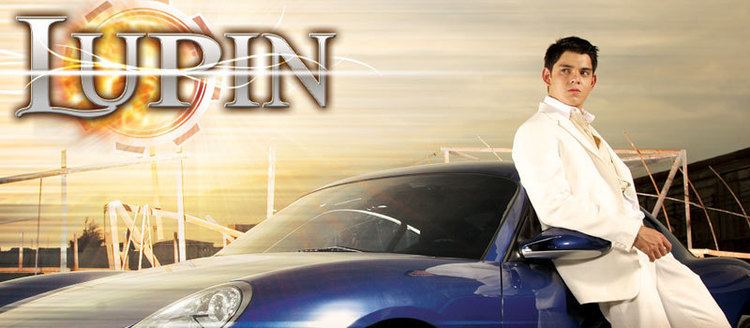 Created by Maurice Leblanc, Arsène Lupin first appeared in a series of short stories serialized in 1905 and published in book form as Arsène Lupin, gentleman-cambrioleur in 1907 (translated into English as The Extraordinary Adventures of Arsene Lupin, Gentleman-Burglar).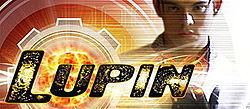 Born in the late 19th century, Lupin is a gentleman thief, a master of disguise, and an amateur detective. While operating on the wrong side of the law, he is still a force for good. Those whom Lupin defeats are worse villains than he. Other characters in the stories include Lupin's faithful accomplice Grognard and his lawman adversary Inspector Justin Ganimard. In some stories Lupin faces Arthur Conan Doyle's Sherlock Holmes (called "Herlock Sholmès" for copyright reasons).
The Lupin stories have been adapted for television (including animation), cinema, and comics.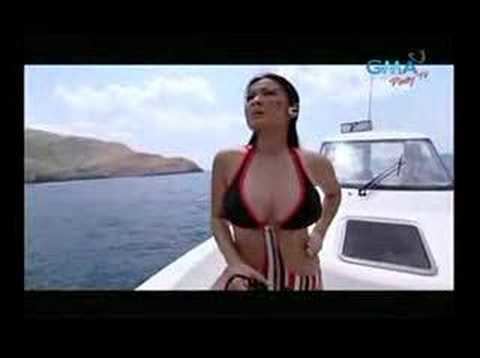 Lupin III was created by Monkey Punch in 1967 (without permission from the estate of Maurice Leblanc) and has starred in several manga series, television series, and films. GMA had previously aired a dubbed version of the television series.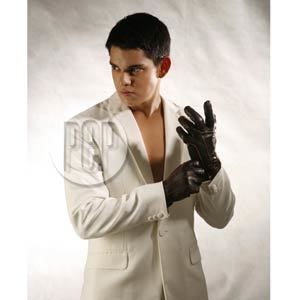 The world's most skillful and most wanted thief, this Lupin is the grandson of the original. Sometimes he just steals whatever he wants, and at other times he prefers to steal from disreputable people. Often he will take it upon himself and his gang to foil other criminals engaged in more serious crimes. He often appears incompetent, but it is mostly a disguise. While he has been arrested and thrown in jail on a number of occasions he has always managed to escape. He also has a fondness for fancy gadgets from time to time.
Michael de Mesa as Minggoy Buang / Miguel Apacer
Elvis Gutierrez as Sundance Raven
Melissa Mendez as Edith Legarda
Alyssa Alano as Marry
Dick Israel as Warden Jouquin Bagbag
Benjie Paras as Generoso / Jenny
Debraliz as Tita Guring
Andrew Wolfe as Adonis Angeles
Dante Rivero
Patricia Ysmael as Christa
Rea Nakpil as Trixie
Gerard Pizzaras as Ernie
Neil Ryan Sese as Lopez
Sheree as Virgin
Abby Cruz as Angeli Villavicer
January Isaac as Sister Jorja
John Apacible† as Maskardo
Tuesday Vargas as Magdalene
Roy Alvarez as Mayor Ybrahim Santiago
Nonie Buencamino as Arsenio Lupin
Joyce Jimenez as Courtney Amor
Giselle Sanchez as Mama Sanaita
Rez Cortez as Lt. Milyones
Kier Legaspi as Sgt. Katas
Paul Alvarez as Cpl. Uno
Mang Enriquez as Pvt. Enriquez
Gary Estrada as Captain Rosas
Joyce Ching as young Brigitte Maisog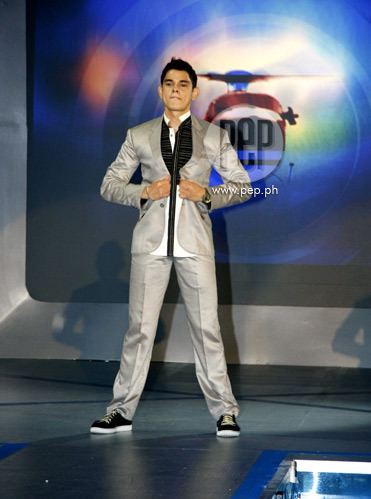 Writers: Jules Katanyag, Zita Garganera, Tina Samson, and Kit Villanueva-Langit
Head Writer: Suzette Doctolero
Creative Consultant: RJ Nuevas
Musical Director: Richard Gonzales
Executive Producer: Hellen Rose Sese
Production Managers: Redgie A. Magno and Rams David
Executive-in-charge of Creative: Anette Gozon-Abrogar
Executive-in-charge of Production: Wilma Galvante
Directed by: Mike Tuviera, Lore Reyes
Ehra Madrigal was the first of the leading ladies to be in the cast. It was thought of that she will play the role of Fujiko Mine from the anime. Rhian Ramos was then included in the cast leading some people to think that she will play Lady Clarisse Cagliostro from the Lupin movie The Castle of Cagliostro. But when a third leading lady, Katrina Halili, was included in the cast, GMA Network announced that nothing except only some elements of the characters from the anime will be in the series.
Weeks before its initial release date, a fourth leading lady was brewing. Some suggested that it would be Georgina Wilson, Richard Gutierrez's then-girlfriend. It was denied by the network, and beauty queen-model Abby Cruz was included for the fourth leading lady role instead.
Cesar Montano was included in the cast and has done all the promotional photo shoots for the series. He was set to play Lupin's master. But he had to leave the series after he decided to run for senator in the 2007 Philippine elections, as his appearance in Lupin during the campaign would constitute a violation of election laws.
Edu Manzano was initially eyed to replace him, but he also had to turn down the role due to two prior commitments he has made with GMA Network's rival network ABS-CBN: to host Pilipinas, Game KNB? in place of original host Kris Aquino and appear in the drama series Walang Kapalit.
It was Michael de Mesa who finally took on the role of Minggoy Buang/Miguel Apacer that was initially offered to Cesar Montano and Edu Manzano.
Overall, the series was well received by critics and audiences, but fans of the Lupin III anime and manga series expressed disappointment at the perceived unfaithful adaptation. Many critics have mentioned that Richard Gutierrez has improved a lot on his acting and Mike Tuviera, the director of the series, for his directing skills. Janno Gibbs was also praised by many critics, viewers and anime/manga fans for his comedic portrayal of the detective (homage to Detective Zenigata of anime series) with a personal commitment to put Lupin behind bars for good. GMA Records has decided to release a DVD Series some time in September.
Lupin (Richard Gutierrez) is a veteran thief trained by his father Duroy (Tirso Cruz III) in the art of stealing from a young age. But after meeting his girlfriend Angelie (Abby Cruz), Lupin sought to turn over a new leaf by quitting his job as a thief and then marrying her. Upon learning of this, Duroy, fearing of losing his greatest asset, secretly connived with the Maskardo Gang to ruin his son's dreams by assassinating Angelie during her wedding with Lupin. The plan was eventually consummated, and Duroy then secretly killed the perpetrators to cover his tracks. Duroy's involvement might have forever remained a secret had it not been for his female asset Ashley Calibre (Katrina Halili),who is mastered at using pistols, who managed to get wind of the consummated plot when she chanced upon hearing about it in a secret conversation between Duroy and his right-hand man Perez (Ramon Christopher). Ashley then informed Lupin about this, thus starting Lupin's quest to avenge Angelie's death without ending up behind bars.Meanwhile, Inspector Clavio Angeles (Janno Gibbs) was assigned to the mysterious thief,later identified as Lupin.He eventually accomplished his plan and sent Lupin to an escape-proof prison,where Lupin met his real father,Arsenio Lupin.Ashley and Brigitte,a knife-wielder assassin are Lupin's loyal henchmen that follows his every work.Ashley later succumbed on her wounds and died on her car after a failed assassination attempt an Duroy.Duroy later died when he faced Lupin.
He lastly sets up Inspector Clavio's promotion and honor ceremony by stealing his medal and replacing it with a box full of wasps,all while in a yacht.
The series was released onto DVD-format by GMA Records. The DVDs are in volumes, containing all of the shows episodes.
The theme song was composed and performed by Janno Gibbs who also played Inspector Clavio in the show. The arrangement of the song is an homage to the James Bond theme songs of the 1960s and early 1970s, most especially "The World Is Not Enough", from movie of the same title, sung by Garbage.