Lupeol is a pharmacologically active triterpenoid. It has several potential medicinal properties.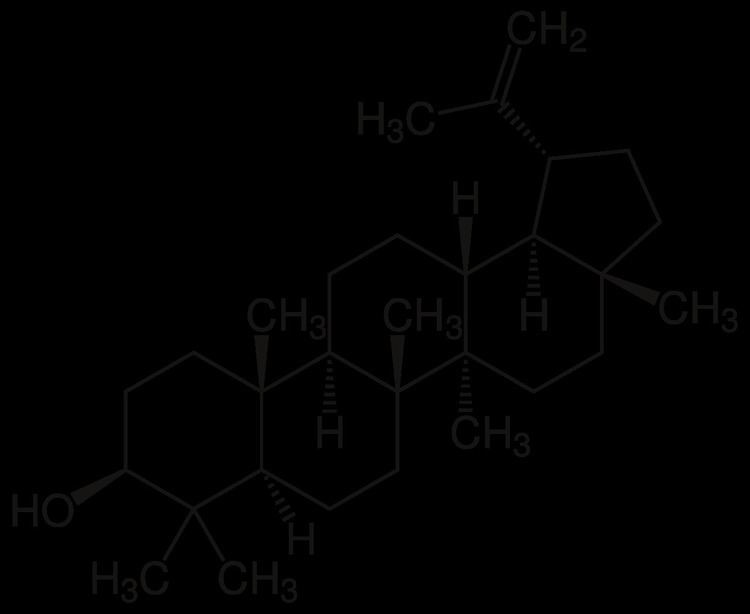 Lupeol is found in a variety of plants, including mango, Acacia visco and Abronia villosa. It is also found in dandelion coffee.
The first total synthesis of lupeol was reported by Gilbert Stork et al.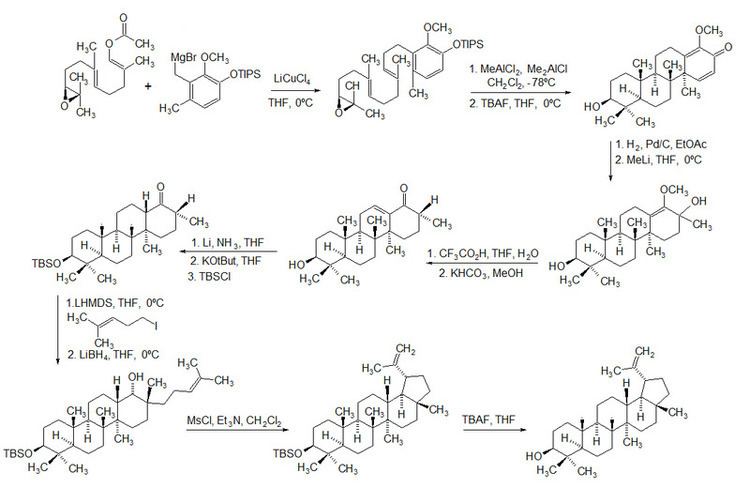 In 2009, Surendra and Corey reported a more efficient and enantioselective total synthesis of lupeol, starting from (1E,5E)-8-[(2S)-3,3-dimethyloxiran-2-yl]-2,6-dimethylocta-1,5-dienyl acetate by use of a polycyclization.

Lupeol is produced by several organisms from squalene epoxide. Dammarane and baccharane skeletons are formed as intermediates. The reactions are catalyzed by the enzyme lupeol synthase.
Lupeol has a complex pharmacology, displaying antiprotozoal, antimicrobial, antiinflammatory, antitumor and chemopreventive properties.

Animal models suggest lupeol may act as an anti-inflammatory agent. A 1998 study found lupeol to decrease paw swelling in rats by 39%, compared to 35% for the standardized control compound indomethacin.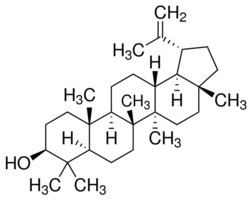 One study has also found some activity as a Dipeptidyl peptidase-4 inhibitor and prolyl oligopeptidase inhibitor at high concentrations (in the millimolar range).
It is an effective inhibitor in laboratory models of prostate and skin cancers.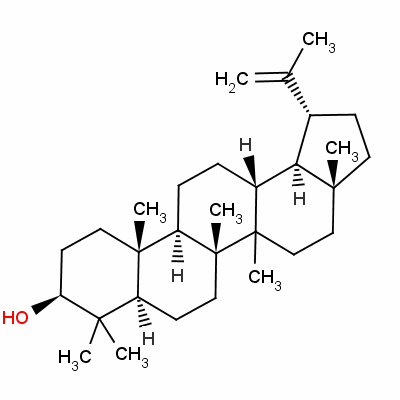 As an anti-inflammatory agent, lupeol functions primarily on the interleukin system. Lupeol to decreases IL-4 (interleukin 4) production by T-helper type 2 cells.