Luisa Fuentes







Luisa Estela Fuentes Quijandría (1954, in Ica), more known as Lucha Fuentes is a noted retired volleyball player from Peru.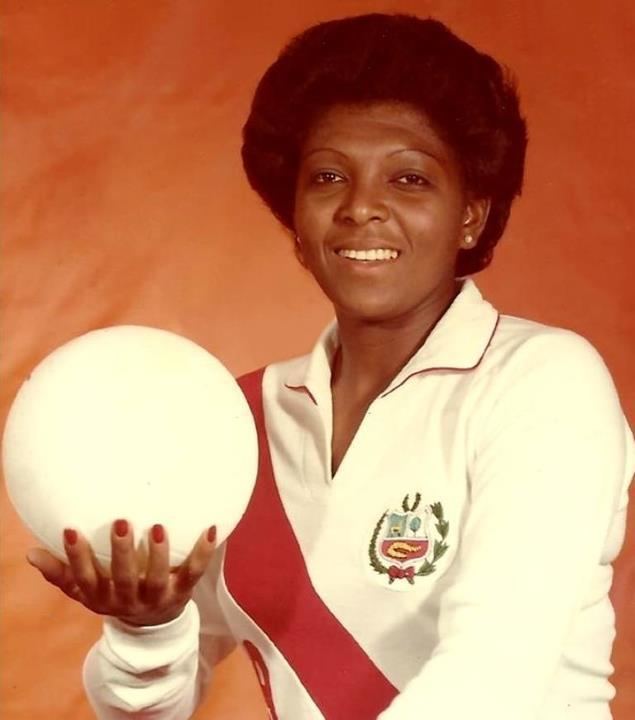 Luisa Fuentes was born on 24 August in Ica of 1954. Her father was player Félix Fuentes and of the iqueña Estela Quijandría. When she was 14 years old she was discovered by Akira Kato and before she turned 15 years she was playing in Lima by the Divine School Teacher.
She was several times champion of South America and Sub-champion of Pan-American volleyball in the 1960s. She participated in the Olympic games of Mexico 1968 and participated with the selection until the Worldwide Championship of USSR 1978. She has been a great player, probably one of the five best of all times in Perú. She fought to popularize volleyball in Peru. In the year 2000, she was nominated by the international federation in the election to the best player of the 20th century.
She went on to become professor of the Sportive Academies Pupils of the Foundation Telefónica, where 300 girls and boys between 9 and 14 participate.
1967: Runner-up Pan-American to
1967: Champion South American Santos
1967: 4th put Worldwide Championship Japan
1968: 4th put Olympic games of Mexico
1969: Runner-up South American Caracas
1970: 14 at Worldwide Championship Bulgaria
1971: Runner-up Pan-American
1971: Champion South-American Montevideo
1973: Champion South-American Bucaramanga
1974: 8th Worldwide Championship Mexico
1975: Runner-up Pan-American
1975: Champion South-American Asunción
1976: 7th place Olympic games of Montreal
1977: Champion South American Lima
1978: 10th place Worldwide Championship USSR 78
1979: Second place in the Panamericanos of San Juan, Puerto Rico
1979: Champion South American Saint Faith, Argentina (with what marked his definite retreat of the fields)
Luisa Fuentes Wikipedia