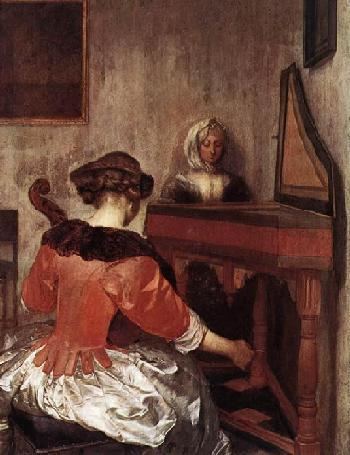 Carvajal y Mendoza's parents died when she was young. The Jaraicejo native moved to live with her uncle Francisco Hurtado de Mendoza, 1st marquis of Almazán, in Pamplona. Because she did not wish to marry, after her uncle's death, in 1592, she lived a holy life by herself and a few servants in Madrid, claiming her inheritance against her brother through a legal suit. She at first wished to donate the amount to found a nunnery in Belgium, but with the help of the Jesuits, she decided to leave the monies to the Order and travel to England actively to seek converts to Catholicism and perhaps martyrdom for herself.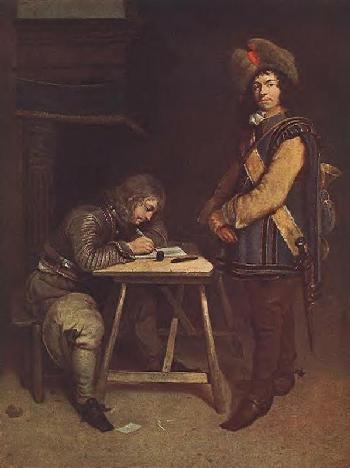 By 1598, her desires to die for God inspired her to take a vow of martyrdom, and as a consequence of this vow she was granted permission to journey to England, where she joined the Catholic underground. Arriving in London shortly after the Gunpowder Plot of 1605, Carvajal y Mendoza attempted to reconvert the Anglicans to Catholicism by preaching in Cheapside and publicly declaring the illegitimacy of the late Queen. Carvajal worked in London and its environs as a teacher, missionary, and leader in charitable service to the poor.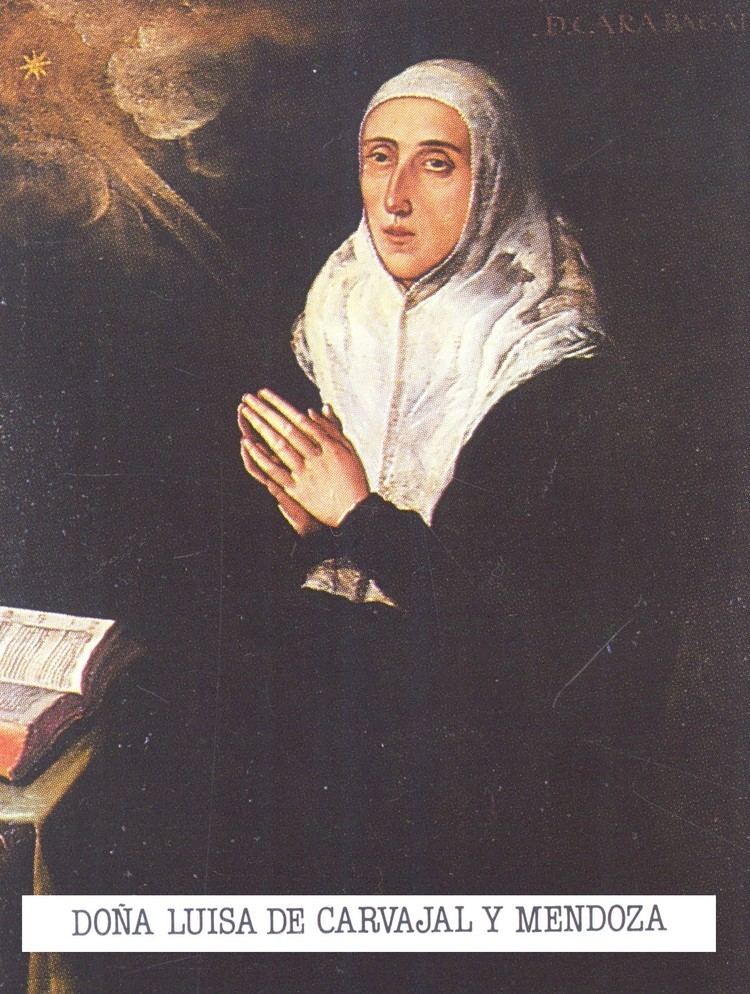 Imprisoned twice, once for public proselytizing and once for founding a secret community of Catholic women in London, she engaged in a wide range of subversive activities that eventually led both James of England and the Spanish Council of State to mandate her return to Spain. Her actions were considered disruptive and traitorous. To strike at her would be an embarrassment to the new ambassador Gondomar. Archbishop Abbot, a Puritan sympathizer, procured a warrant for her arrest, and she was seized in Spitalfields, at a little house that, it was asserted, she had established as a nunnery. Sarmiento was unable to procure her release more discreetly through orders in Council and was forced to lodge a protest with James I. Refusing the offer to free her if she promised to leave the country immediately, with the threat that he would leave with her, the Ambassador eventually procured her unconditional release through James's Council.
After a second imprisonment she fell mortally ill from a bronchial infection. King Philip III arranged for her body to be shipped back to Spain, where she was revered at first as a putative saint. Her canonization proceedings, however, did not even result in her beatification.
Carvajal left autobiographical writings and a brief collection of religious poetry. Her unusual decision to travel to England as a missionary has attracted the attention of feminist scholars.
Carvajal y Mendoza's legacy in Spain was evidenced during the 1990s, when Spain's airline, Iberia, named an Airbus A340 jet airliner after her.