Name

Luis Rey





Role

Artist








Education

National Autonomous University of Mexico
Renzo piano master architect bridge of san luis rey jazz
Luis V. Rey (born 1955) is a Spanish-Mexican artist and illustrator, a 1977 graduate of the San Carlos Academy, (UNAM). He is best known for his innovative work in the field of dinosaur paleoart, for example in conjunction with Robert T. Bakker, promoting awareness of the developing evidence for feathered dinosaurs. He is an active member of the SVP (Society of Vertebrate Paleontology [1]) and of the Dinosaur Society (UK)[2]. He also works in portraiture and makes political pieces, in paint and other media. He lives with his partner Carmen in London, UK.
Contents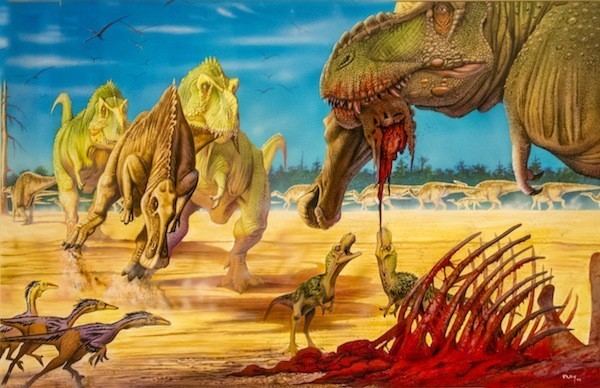 Luis rey guns and roses lyric video
Dinosaur paleoart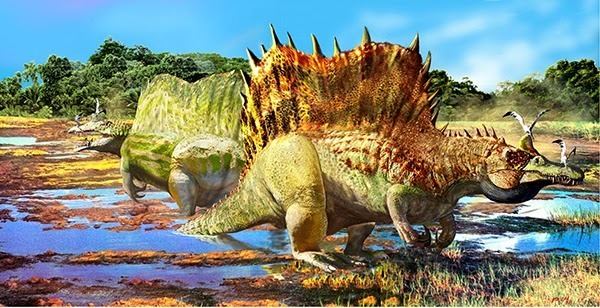 Rey has worked on several museum installations and exhibits, and as consultant for dinosaur modelling in other media such as the BBC television documentary Walking with Dinosaurs [3]. He has worked as a pioneer of the feathered dinosaurs debate since 1988. He has also collaborated with sculptor Charlie McGrady in the construction of a feathered Velociraptor (1997)[4], and many others. Recently he has done several talks and exhibitions for Citta Della Scienza (Naples) in collaboration with Marco Signore and in Mexico City's UNAM with Rene Hernández.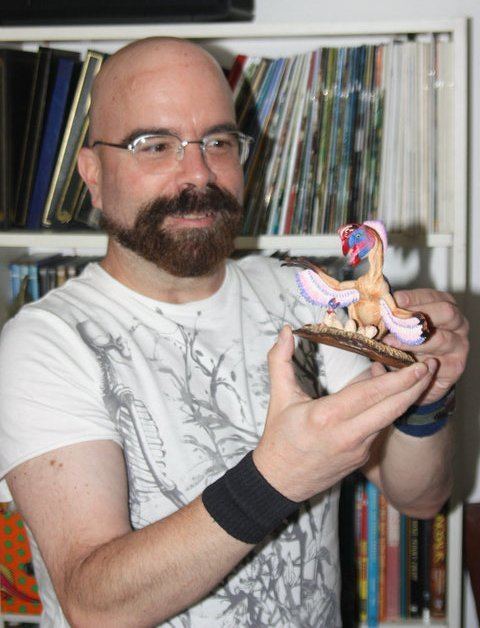 Other collaborations include Random House's bestseller Dinosaurs: The Most Complete, Up-to-Date Encyclopedia for Dinosaur Lovers of All Ages with Thomas R. Holtz, Jr.; the pop-up book Dinosaurs In The Round with Jen Green; and five books with paleontologist Robert T. Bakker.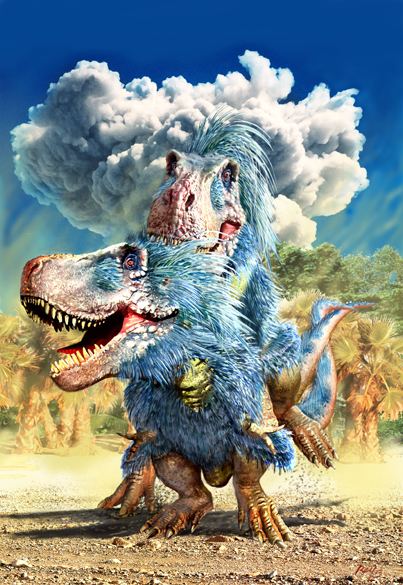 Rey's original 'paleoart' is prized by specialist collectors such as John J. Lanzendorf [5].
Rey has finally received the 2008 Society of Vertebrate Paleontology Lanzendorf PaleoArt Prize for two dimensional art for his piece "Gigantoraptor vs Alectrosaurus".
Book illustration
Rey's dinosaur illustration is found in approximately 40 illustrated dinosaur books for a variety of readerships, from bestselling encyclopedias by Dorling Kindersley to "Dinosaurs of the Isle of Wight (Martill and Naish 2001, Paleontological Association) ISBN 0-901702-72-2.
Rey's commissioned illustration is also used on the covers of approximately 60 science fiction, fantasy and horror books, notably several editions of the works of Polish sci-fi author Stanisław Lem. For a complete list of published cover art, see the Locus Magazine link below.
Other art
Mexican culture is a strong influence in Rey's private and political art [6], in terms of vivid color palette, and the use of resonant symbolic objects to communicate specific meanings relevant to the subject. A strand of surrealism - for example, clouds on a blue sky recalling the work of Magritte - may be found interwoven with elements owing more to symbolism or magic realism. For many years he has also been collaborating with famed pottery artists Tiburcio, Carlos and Israel Soteno from Metepec, State of Mexico, and with artist Octavio Gómez in San Carlos Academy, Mexico City.
Led Zeppelin bootlegs
Rey has done extensive reviews on Led Zeppelin bootleg recordings, compiling the 552pp Led Zeppelin Live, An Illustrated Exploration of Underground Tapes [1992] (1997) ISBN 0-9698080-7-0 . The work examines and catalogues 250 concerts and other little-known recordings from 1968 to 1980. He also contributed the liner notes for the Led Zeppelin BBC Sessions album.
References
Luis Rey Wikipedia
(Text) CC BY-SA