Luigi Rusca (Алоизий Иванович Руска; 1762–1822) was a Neoclassical architect from Ticino who worked in Russia and Ukraine between 1783 and 1818. He was apprenticed to Georg Veldten and Giacomo Quarenghi, then went on a successful career on his own. He left Saint Petersburg in 1818 and returned to Switzerland, leaving his wife's nephew, Ludwig Charlemagne, to supervise the completion of his buildings.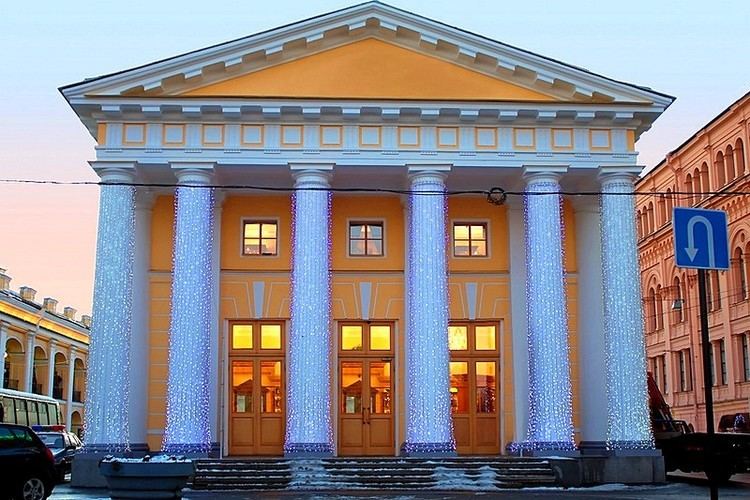 Among the surviving buildings he designed are:
the Skorbyashchenskaya Church in St. Petersburg;
the Bobrinsky Palace on the Moika Embankment;
the Zubov family mausoleum in Strelna;
the Nikolskaya Tower of the Moscow Kremlin;
the Nizhyn Lyceum;
the Gostiny Dvor in Podil, Kiev;
the triumphal arches in Novocherkassk and Dikanka.
Several boulevards in St. Petersburg (including the modern-day Admiralty Garden) and the Neoclassical interiors at Ropsha, Gatchina, and the Anichkov Palace are also the work of Luigi Rusca and his associates.
In 1810, Rusca published an album of "standardised facades for private two- and three-storeyed houses in towns throughout Russia". Many of his designs lacked originality and were never carried out.