Lui established the first K. Wah company in Hong Kong in the 1950s. Its major member companies include K. Wah International Holdings Ltd. (Stock code: 173.HK), Galaxy Entertainment Group (HKSE: 27.HK), Stanford Hotels International and K. Wah Construction Materials Limited. Today, K. Wah has developed into a multi-national conglomerate involving gambling, property, entertainment & leisure, construction materials and hotels, with over 200 subsidiaries and more than 33,000 employees in Hong Kong, mainland China, Macau, North America and South-East Asia.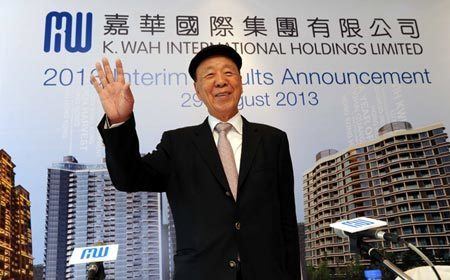 In the 1960s, Lui branched out from construction materials to property investment. The 1980s marked entry into hotel development and expansion into mainland China the next decade. In 2002, he ventured into Macau's gaming business and his business became one of the six gaming concessionaires in Macau.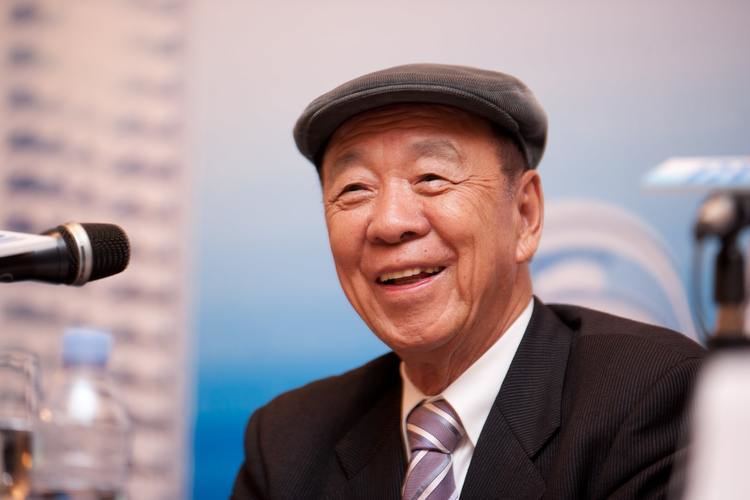 In May 2011, Galaxy Entertainment Group Limited opened the $2 billion Galaxy Macau casino and hotel in Macau with 2,200 rooms, 50 restaurants, 450 gambling tables, an artificial beach and a wave pool.
Lui was Chairman of the Tung Wah Group of Hospitals in 1981-2.
He also holds posts in various tertiary institutions including Founding Honorary President of the University of Hong Kong Foundation of Educational Development and Research, Member of the Board of Trustees of United College of the Chinese University of Hong Kong, Honorary Member of the Court of Hong Kong University of Science and Technology, Member of the Consultative Committee of the Hong Kong Polytechnic University, Honorary Life Chairman of the Hong Kong Polytechnic University Foundation, Life Honorary Chairman of Wuyi University Board of Trustees.
In December 2006, Lui was elected to the small-circle Election Committee, in the Hotels Subsector, for the Third Term chief Executive of the Hong Kong Special Administrative Region selection process. He has also been a member of the Hong Kong Government's Steering Committee on MICE (Meetings, Incentives, Conventions and Exhibitions) from 2007.
In 1999, Lui provided funds for the Stanford University Medical Centre to set up Lui Che Woo Research Laboratory.
In 2002, the Lui Che Woo Awards for CUHK/Cornell Student Exchange Programme in Hospitality Management was established to facilitate academic exchanges of the School of Hotel and Tourism Management.
The construction of the Lui Che Woo Building at the Hong Kong Polytechnic University.
In 2012, a donation was made to the Chinese University of Hong Kong for the establishment of the Lui Che Woo Institute of Innovative Medicine.
In 2015, Dr Lui pledged to donate HK$15.6 million to the Chinese University of Hong Kong to establish the Lui Che Woo Distinguished Young Scholars Award and the Lui Che Woo Distinguished Young Scholars Research Scholarship to support outstanding medical research students to further their studies overseas.
Marking K. Wah Group's 60th anniversary in 2015, Lui established the Lui Che Woo Prize – Prize for World Civilisation, in Hong Kong, an international prize said to honour and recognise individuals or organisations for, inter alia, "promotion of positive life attitude and enhancement of positive energy".