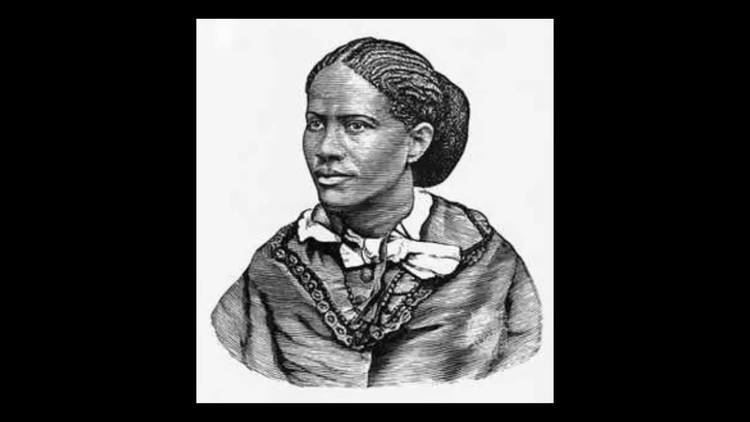 Terry was stolen from Africa and sold into slavery in Rhode Island as an infant. She spent time in Rhode Island until the age of five, when she was sold to Ebenezer Wells of Deerfield, Massachusetts, who allowed the five-year-old Terry to be baptized into the Christian faith during the Great Awakening.
A successful free black man named Abijah Prince from Curacao purchased her freedom and married her in 1756. They were married by justice of the peace Ephraim Williams, who was later the founder of Williams College in Williamstown, Massachusetts. In 1764, the Princes settled in Guilford, Vermont, where all six of their children were born. Their names were Tatnai, Cesar, Drucilla, Durexa, Abijah Jr. and Festus. Cesar fought in the Revolutionary War.
Her work "Bars Fight" is a ballad about an attack upon two white families by Native Americans on August 25, 1746. The attack occurred in an area of Deerfield called "The Bars", which was a colonial term for a meadow. The poem was preserved orally until it was finally published in 1855 in Josiah Gilbert Holland's History of Western Massachusetts. This poem is the only known work by Terry. Lucy Terry Prince is the second African American to be published with Phillis Wheatley's, Poems on Various Subjects, Religious and Moral (1773) being the first.
In 1785, when a neighboring white family threatened the Princes, they appealed to the governor and his Council for protection. The Council ordered Guilford's selectmen to defend them.
A persuasive orator, Prince successfully negotiated a land case before the U. S. Supreme Court in the 1790s. She was the first woman to argue before the high court. She argued against two of the leading lawyers in the state (one of whom later became the Chief Justice of the Supreme Court of Vermont) and won her case against the false land claims of Colonel Eli Bronson. Samuel Chase, the presiding justice of the Court, said that her argument was better than he had heard from any Vermont lawyer.
She also delivered a three-hour address to the board of trustees of Williams College while trying to gain admittance for her son Festus. While she was not successful, her speech was remembered for its eloquence and skill.
The following obituary was published for Prince on Tuesday, August 21, 1821, in the Greenfield, Massachusetts, paper The Frankylin Herald:
At Sunderland, Vt., July 11th, Mrs. Lucy Prince, a woman of colour. From the church and town records where she formerly resided, we learn that she was brought from Bristol, Rhode Island, to Deerfield, Mass. when she was four years old, by Mr. Ebenezer Wells: that she was 97 years of age—that she was early devoted to God in Baptism: that she united with the church in Deerfield in 1744—Was married to Abijah Prince, May 17th, 1756, by Elijah Williams, Esq. and that she had been the mother of seven children. In this remarkable woman there was an assemblage of qualities rarely to be found among her sex. Her volubility was exceeded by none, and in general the fluency of her speech was not destitute of instruction and education. She was much respected among her acquaintance, who treated her with a degree of deference.
Prince's husband died in 1794. By 1803, Prince had moved to nearby Sunderland. She rode on horseback annually to visit her husband's grave until she died in 1821.