Satoshi Mizukami




Seinen




Shōnen Gahōsha




Young King OURs






JManga (former) Seven Seas Entertainment (current) Crunchyroll (digital)




April 2005 – November 2010




Fantasy, Adventure fiction, Comedy




JManga (former, NA), Seven Seas Entertainment (current), Shōnen Gahōsha




And Yet the Town Moves, Immortal Rain, Vinland Saga, Otogi Matsuri: Dark Offe, Übel Blatt
Lucifer and the Biscuit Hammer (惑星のさみだれ, Hoshi no Samidare, lit. "Rain of the Planets"), also known as The Lucifer and Biscuit Hammer, is a Japanese manga series written and illustrated by Satoshi Mizukami. The series is published in North America by Seven Seas Entertainment.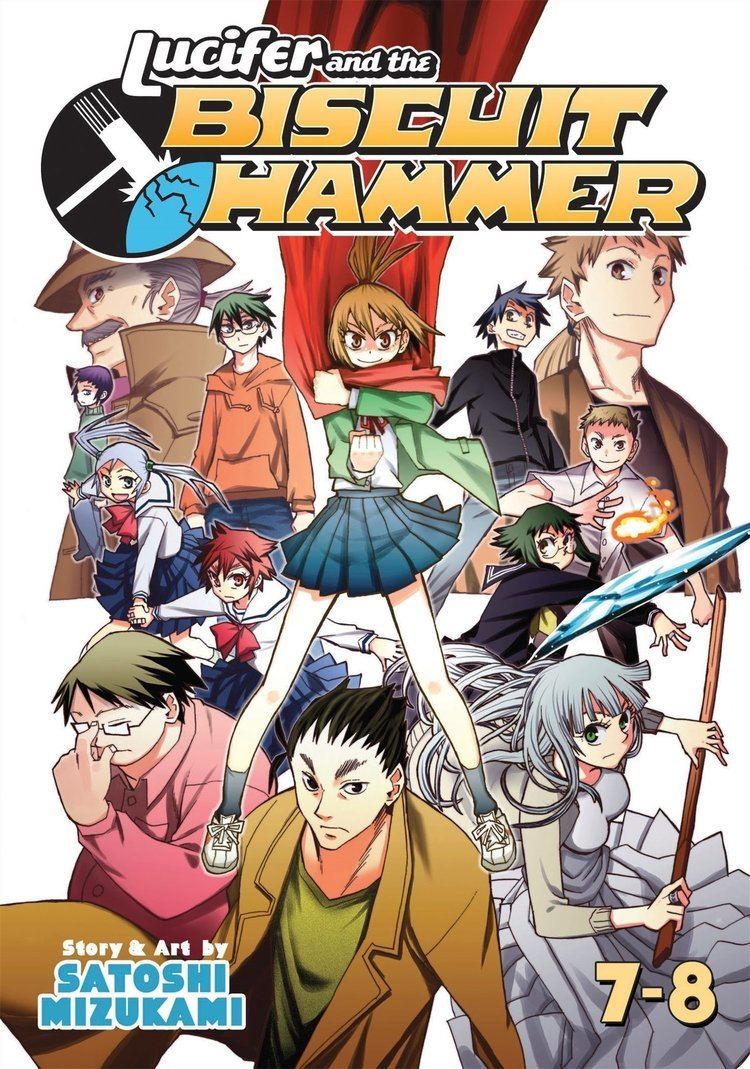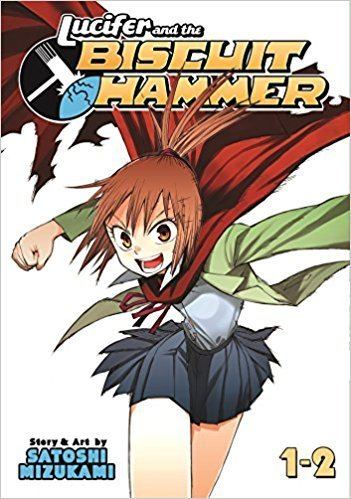 Satoshi Mizukami began serializing the manga in Shōnen Gahōsha's seinen magazine Young King OURs in April 2005. The final volume was published in November 2010.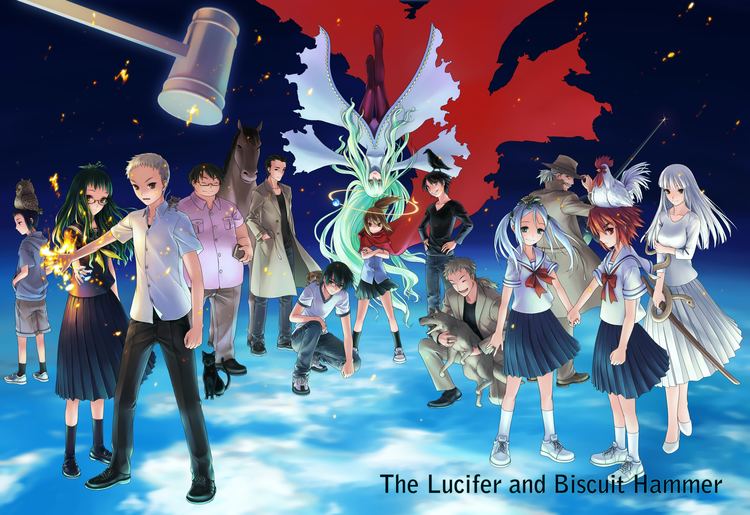 JManga began publishing the series digitally in North America in February 2012, and published five volumes before the company shut down in May 2013. It was subsequently licensed by Seven Seas Entertainment in November 2013. Crunchyroll added the series to their online catalog in September 2014, and BookWalker added the series on 18 November 2015.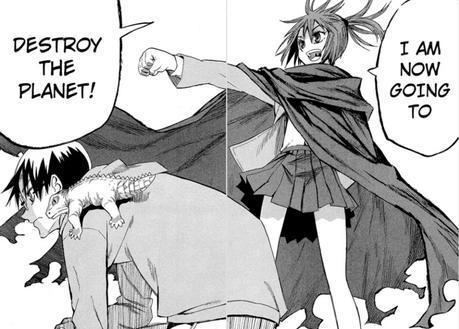 The series has been collected into ten tankōbon volumes, which were published by Seven Seas in five two-in-one omnibus volumes.
In 2011, the series was nominated for the 42nd Seiun Awards in the comics category.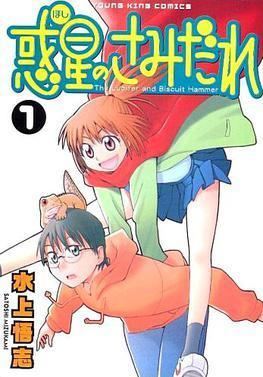 Reviewing the first omnibus volume for Anime News Network, Rebecca Silverman commented that the story "takes a while to hit its stride, but when it does, putting it down becomes difficult", writing that "underneath the goofy start and typically comedic devices of absurdly powerful girls and talking animals, Lucifer and the Biscuit Hammer is hiding a very dark story" which makes it "feel very different from most of the other shounen series currently available in English." She gave it an overall grade of B. Reviewing the second omnibus, also for Anime News Network, Nick Creamer gave it a grade of B+. He wrote that he was "struggling to convey why this story "got to me," which is always a good sign when it comes to emotional engagement." Commenting on the art, he said that it was "pretty crappy", but admitted that "weirdly enough, when it comes to the writing, that amateurish execution is actually a strength." He also reviewed the third omnibus, giving it a grade of A- and writing that "Biscuit Hammer is better than it's ever been, a passionate and consistently engaging drama that seems to be getting more heartfelt and confidently composed by the chapter." He commented on the series' artistic improvement, writing: "not only are the characters more consistently drawn (they possibly have bones now!) and overall compositions more dynamic, but the structural understanding of panel flow seems dramatically improved from earlier chapters." He concluded his review by saying that "the writing elevates the story both through its consistent subversion of cliche and piercing individual lines. Lucifer and the Biscuit Hammer is shaping up to be something truly special." He called the fourth omnibus "less visceral and poignant read than the last couple volumes", but said that it was "still a respectable installment in an excellent manga." He noted that the art remains ""endearingly rough" throughout", and said that the author "has yet to figure out the finer points of human anatomy, or horse anatomy, or tree anatomy."
Rebecca Silverman also listed the series as the runner-up for the "Best Reworking of an Old Genre" spot on her 2015 manga retrospective article for Anime News Network. Charlie Jane Anders of io9 placed the series at number ten on her list of "10 Heroic Prophecies That Didn't Turn Out The Way the Heroes Expected".
Lucifer and the Biscuit Hammer Wikipedia