1.68 m





Lucie Bertaud is a French amateur boxer and MMA fighter. She has won titles as the European Champion of Boxing (2007), the French champion of sambo (2015) and the Amateur MMA vice world champion (2015).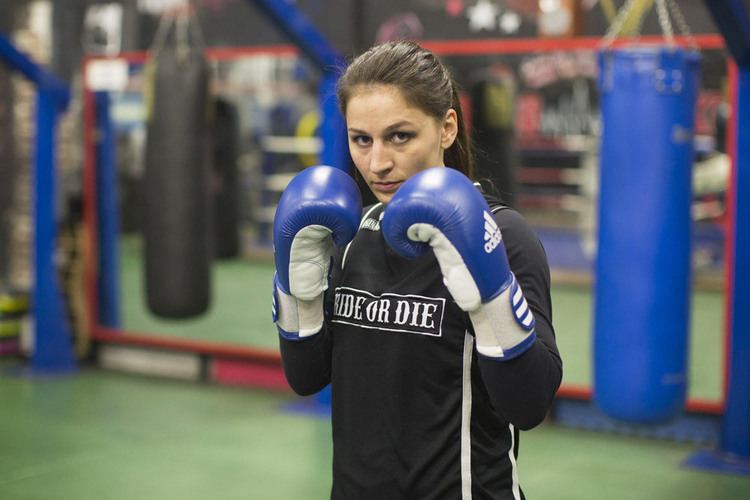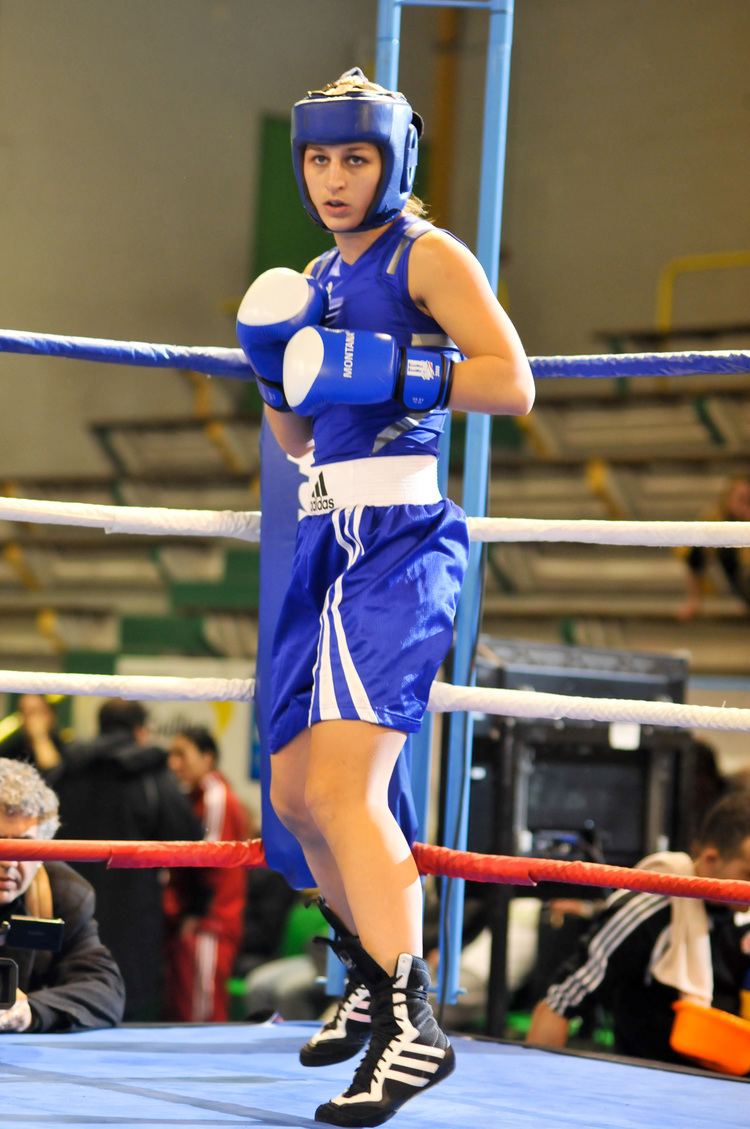 Bertaud is five-time French champion and Europe Champion of Boxing. After a break of one year in 2009, she decided to return to the ring to try her luck in the Olympic Games, which first featured women's boxing in 2010. Bertaud failed to qualify for the Olympics, and decided to end her career to devote herself on her future profession: journalism.
After 12 years of boxing, Bertaud created the first French American Football women's team with some teammates. She played 3 games, including two international games, as running back and linebacker. Given the lack of financial means and prospects in France, she tried with her captain to bring LFL to France, but it did not work.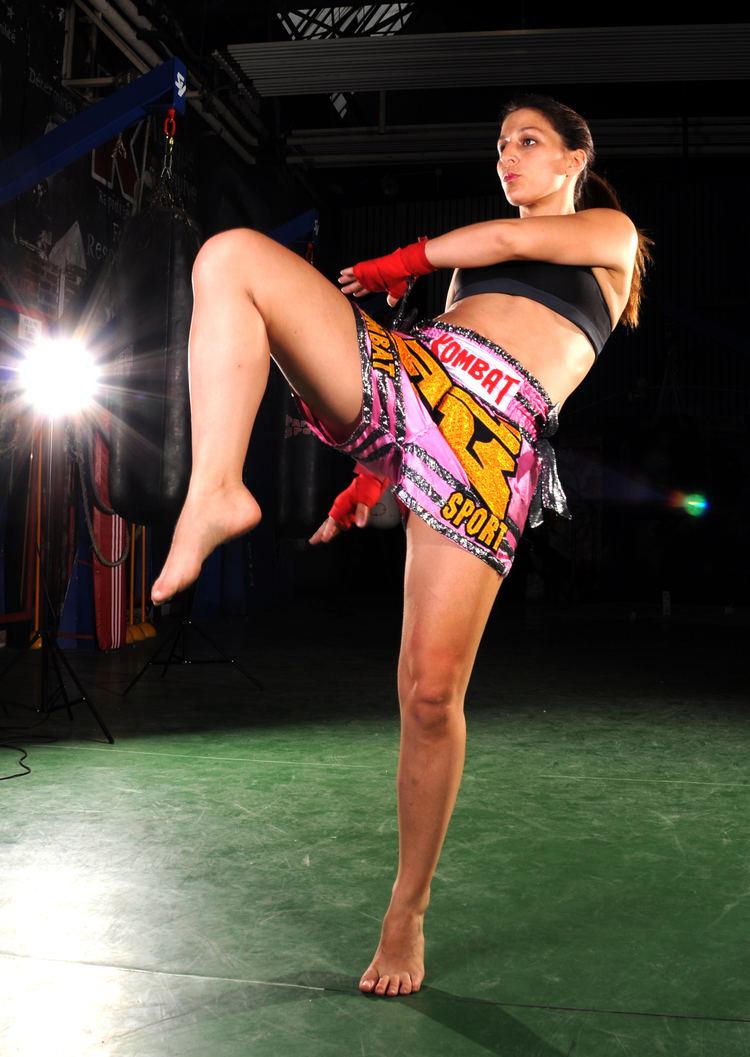 Bertaud discovered MMA through her job at KOMBAT SPORT. She trained with Audrey Prieto (Wrestling World Champion), and heard about the amateur world championship in Las Vegas in 2014. As, MMA is illegal in France, she decided to prepare the world championship by training in sambo, becoming the French women's Sambo champion. Bertaud travelled to Las Vegas on July 9, 2015, where she won her semi-final against Lisa Engelke of Sweden, and then lost in the final against the Lucrezia Ria of Italy.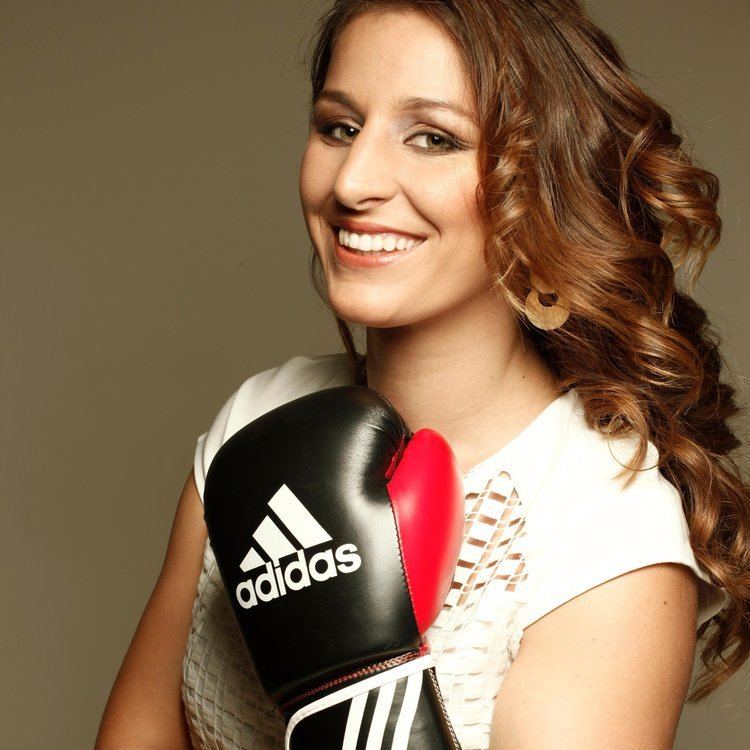 In 2013, Bertaud became a presenter and commentator for the French sports channel KOMBAT SPORT. She is the first female boxing journalist in France.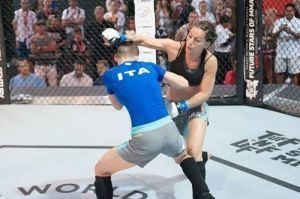 She also created the TV Show Face To Face, a monthly reality show focused on Bertaud's study of martial arts. The show followed Bertaud as she travelled around the France learning different styles of martial arts, spending one day training with notable champions of the styles she is studying, before exhibiting what she has learned in a final demonstration and/or fight.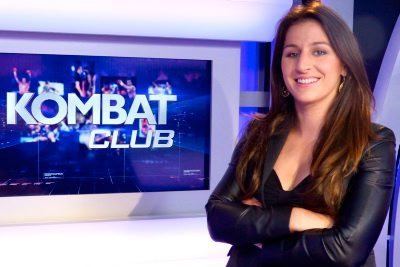 Lucie Bertaud Wikipedia