Name

Lourdes Portillo





Role

Screenwriter







Education

San Francisco Art Institute (1980–1985)


Awards

Guggenheim Fellowship for Creative Arts, US & Canada, Ariel Award for Best Documentary Feature Film




Nominations

Academy Award for Best Documentary Feature




Movies

Senorita Extraviada, Corpus: A Home Movie Ab, Columbus on Trial, The Devil Never Sleeps, The Mothers of Plaza de


Similar People

Mark Adler, Todd Boekelheide, Herbert Siguenza, Richard Montoya, Irving Saraf




Born

1944 (age 77 years), Mexico
Pov filmmaker interview lourdes portillo 2010
Lourdes Portillo (born 1944) is a Mexican American screenwriter and filmmaker. While the majority of her work is in the documentary film genre, she has also created video installations and written for the stage. Her films have been much studied and analyzed, particularly by scholars in the field of Chicano studies.
Contents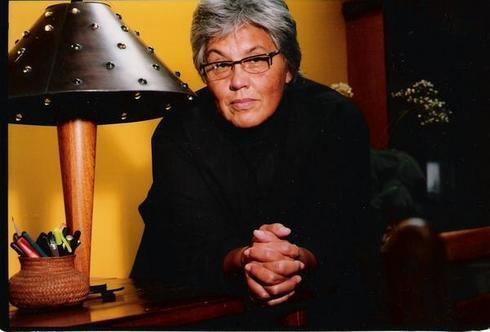 She is a member of the production team of Xochitl Productions, which seeks to "inform the general population through varied endeavors that challenge dominant narratives."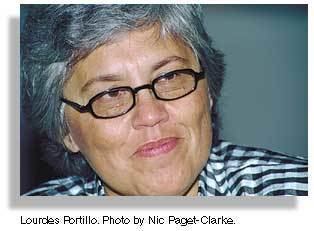 Provost lecture lourdes portillo art and poetry in the struggle for human rights
Biography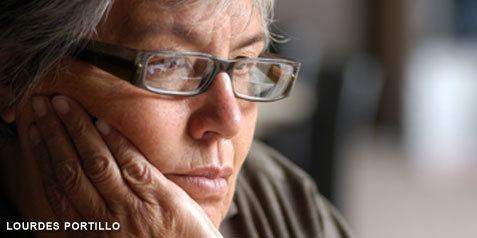 Portillo was born in Mexico and raised in Los Angeles, California. She was first exposed to documentary filmmaking while working for a company that made educational films in Los Angeles. She apprenticed with the National Association of Broadcast Engineers and Technicians in San Francisco, and graduated with an MFA from the San Francisco Art Institute in 1985. Thereafter she began her career as a producer and director.
Work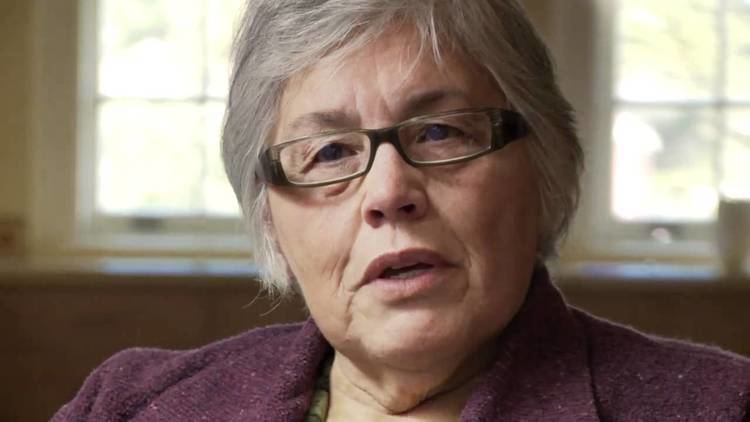 Portillo's films tend to focus on Latin America and the Latin American experience in the United States. Her film debut, the 1979 Después del Terremoto, focuses on the experience of a Nicaraguan refugee of the 1972 Managua earthquake in San Francisco. It was followed by Las Madres: The Mothers of Plaza de Mayo, a 1986 co-production with the Argentine director Susana Blaustein Muñoz which documented the actions of Mothers of the Plaza de Mayo, a group of Argentine women who gather weekly at the Plaza de Mayo in Buenos Aires to remember their children that were murdered or "disappeared" by the military regime. Las Madres received an Academy Award nomination in 1987 for Best Documentary.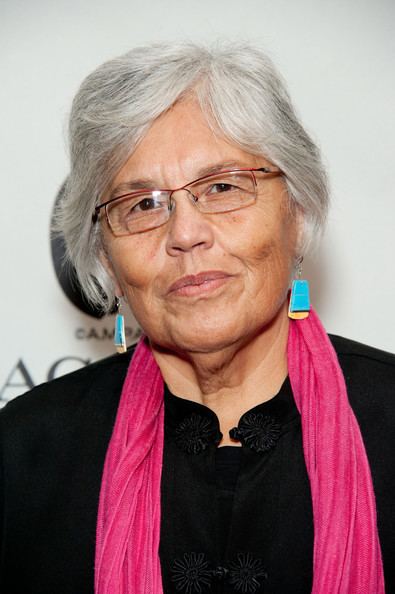 Other films have centered on Day of the Dead celebrations, Selena, the Female homicides in Ciudad Juárez, and AIDS.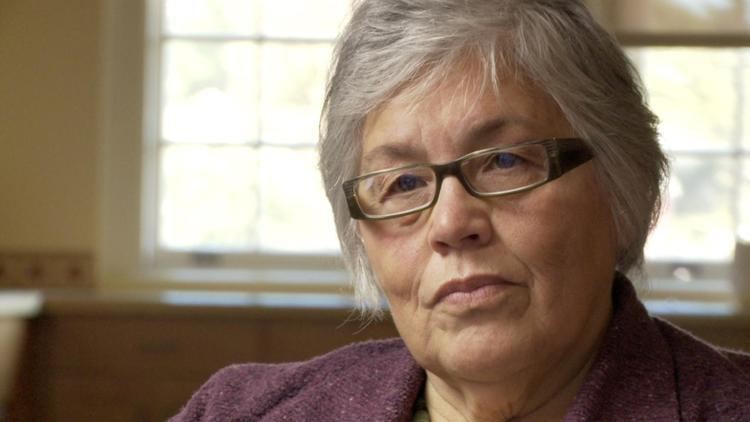 She has also collaborated with the Chicano comedy troupe Culture Clash on two productions: Columbus on Trial and Culture Clash: Mission Magic Mystery Tour. She has also collaborated with the San Francisco Mime Troupe.
Portillo's work is influenced by radical cinema. Portillo and many artists of radical cinema focus on the combination of art and politics. These artists approach politics in art, but don't want art to suffer for its inclusion--they strive for a balance of the political and the artistic in their expression.
Awards
Portillo's films have won numerous awards, mostly from regional film festivals. Selected awards are listed below.
CalArts/Alpert Award in the Arts, 1999 [http://www.anonymouswasawoman.org/2016-award-winners.html
Anonymous Was a Woman], 2016
Corpus: A Home Movie for Selena (1999) Golden Spire, San Francisco International Film Festival, 1999, San Francisco, CA
Devil Never Sleeps (1994)
Best Five Documentaries of the Year, Independent Documentary Association, 1996, Hollywood, CA
Golden Gate Award, San Francisco International Film Festival, 1995, San Francisco, CA
Best Documentary, San Antonio CineFestival, 1995, San Antonio, TX
Best Documentary, Mostra International de Filmes de Dones, 1995, Barcelona, Spain
New Directors / New Films, The Film Society of Lincoln Center and the Museum of Modern Art, New York, 1995, New York City
Mirrors of the Heart (1993)
Silver Hugo, Chicago Film Festival, 1994, Chicago, IL
Silver Apple, National Educational Film and Video Festival, 1994, Berkeley, CA
Columbus on Trial (1992)
Best Video, second place, Visual Artist Third Annual film and Video Festival, 1993, San Jose, CA
Honorable Mention in Native American Studies, American Film and Video Association, , Illinois
The 1993 Whitney Museum Biennial, New York, New York
Vida (1989)
Cine Golden Eagle, 1990
Special Mention, San Antonio CineFestival, 1990, San Antonio, TX
La Ofrenda: The Days of the Dead (1988)
Blue Ribbon, American Film and Video Festival, 1990
Outstanding Cinematic Achievement, Best of Category, Documentary Film, National Latino Film and Video Festival, 1991, New York NY
Best Feature Documentary, Athens Film Festival, 1989, Athens, OH
Las Madres: The Mothers of the Plaza de Mayo (1986)
Emmy Nomination, New and Documentary, 1986, the National Academy of Television Arts and Sciences
Academy Award Nomination, Best Documentary, 1986, Academy of Motion Picture Arts and Sciences
Special Jury Prize, Sundance Film Festival, 1986, Park City, UT
Gran Prix Ex-Aquo, Certamen Internacional de Cine Documental y Corto Metrage, 1986, Bilbao, Spain
Coral Prize, Feature Documentary, Festival Internacional de Cine Latinoamericano, Havana, Cuba
Blue Ribbon, American Film and Video Festival, New York, NY
Second Place for Documentary, Sydney Film Festival, Sydney, Australia
Golden Gate Award, San Francisco International Film Festival, San Francisco, CA
Filmography
After the Earthquake/Despues del Terremoto (1979)
Las Madres: The Mothers of Plaza de Mayo (1986)
La Ofrenda: The Days of the Dead (1988)
Vida (1989)
Columbus on Trial (1992)
Mirrors of the Heart (1993)
Sometimes my Feet go Numb (1994)
The Devil Never Sleeps/El Diablo Nunca Duerme (1994)
This is Your Day/Hoy es tu Día (1998)
Conversations With Intellectuals About Selena (1999)
Culture Clash: Mission Magic Mystery Tour (2001)
Señorita Extraviada/Missing Young Woman (2001)
My McQueen (2004)
References
Lourdes Portillo Wikipedia
(Text) CC BY-SA