Chinese name

古天樂 (traditional)




Years active

1994 - present




Siblings

Koo Tin Yum




Chinese name

古天乐 (simplified)




Name

Louis Koo




Upcoming movie

Feng Shen Bang 3D




Pinyin




Role

Film actor




Albums

Le Tian




Occupation

Actor




Height

1.81 m










Jyutping

Gu2 Tin1-lok6 (Cantonese)




Born

21 October 1970 (age 52) Hong Kong (

1970-10-21

)


Movies and TV shows

Triumph in the Skies, Drug War, Wild City, A Step into the Past, An Inspector Calls


Similar People

Daniel Wu, Sean Lau, Carman Lee, Johnnie To, Sandra Ng
41 single but unavailable louis koo pt 2
Louis Koo (Koo Tin-lok 古天樂; born 21 October 1970) is a Hong Kong film actor. He began his professional career as an actor in local television series, winning TVB's Best Actor award in 1999 and 2001. Then he focused on film career. Now Koo is one of the stalwarts of the Hong Kong film industry. Koo has been the ambassador of Hong Kong International Film Festival from 2014 to 2017. Koo founded "One Cool Film Production Limited" in 2013. As of 2017, One Cool Film has produced 14 films.
Contents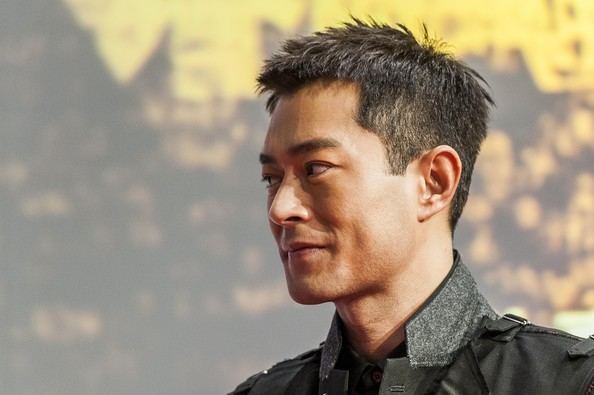 reveals the secret of actor Louis Koo
Career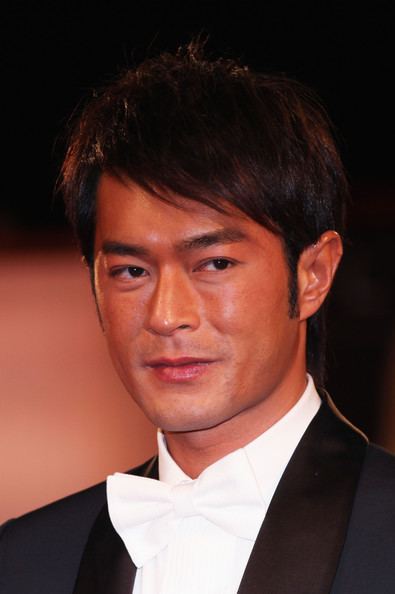 Koo' father was an actor and then changed career to a businessman. Koo was born and received education in Hong Kong. He is an alumnus of St. Teresa's School Kowloon and Carmel Secondary School. During 1991 to 1993, Koo was a modelling agent, sometimes he himself worked as a model for advertisements and karaoke videos.
Television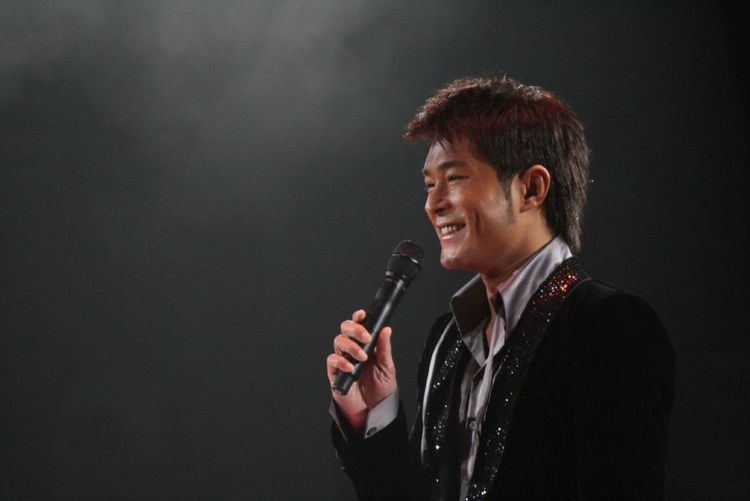 In 1993, Koo signed as a contract artist with TVB (Television Broadcasts Limited).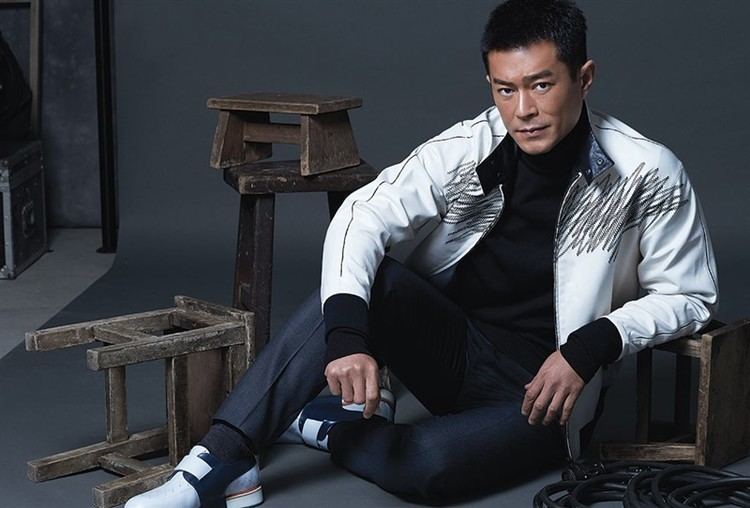 Koo started gaining wide recognition in 1995 with his leading role in a costume drama The Condor Heroes 95, a popular series based on a classic wuxia novel. In 1997, Koo began sporting an extreme tan (for which he is well known for), which apparently enabled him to take on more contemporary roles. In 1999, Koo received TVB's Most Popular Actor Award for Detective Investigation Files IV. In 2000, Koo received TVB's Most Favorite Character Award for At the Threshold of an Era ll. Koo took a different approach to his role in A Step Into the Past. This deviation from his usual cool aloof on-screen persona to a funnier, carefree and down-to-earth one resonated with the audience and widened his acting range. In 2001, Koo was given TVB's Most Popular Actor Award and Favorite Character Award Award once again for A Step into the Past. He then went on an indefinite hiatus from television and has since focused on his film career.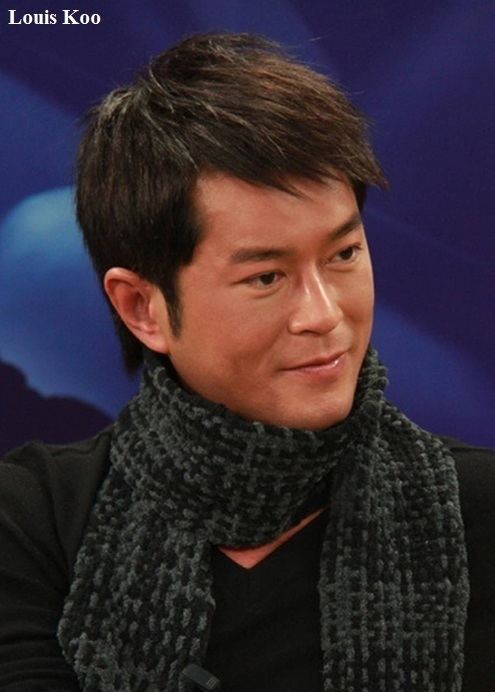 Due to the popularity of TVB dramas in the late 1990s, Koo amassed a sizeable fan base in Hong Kong, Taiwan, China and South-east Asia.
Film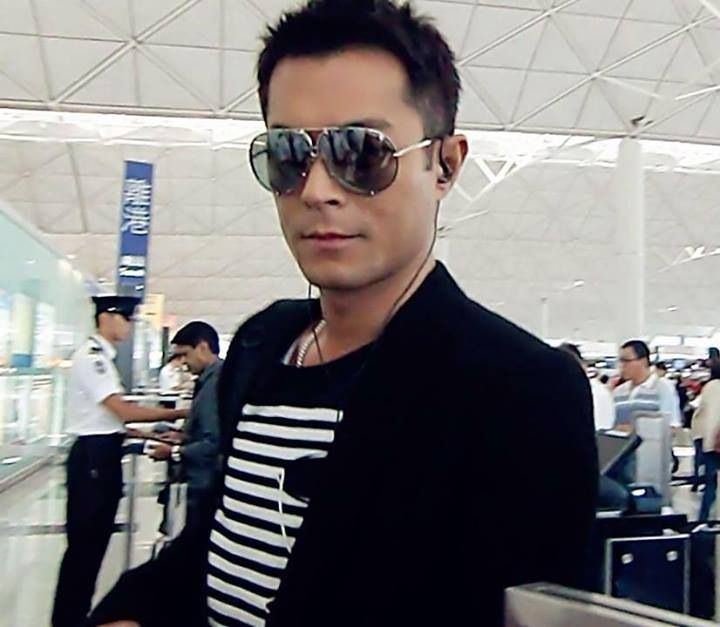 Since 1994, Koo began taking on roles in films, such as the paranormal Troublesome Night series and many action films including Wilson Yip's Bullets Over Summer(1999). Koo acted as a mute boy living on rural island in romantic literary film 'Sealed with a Kiss(1998).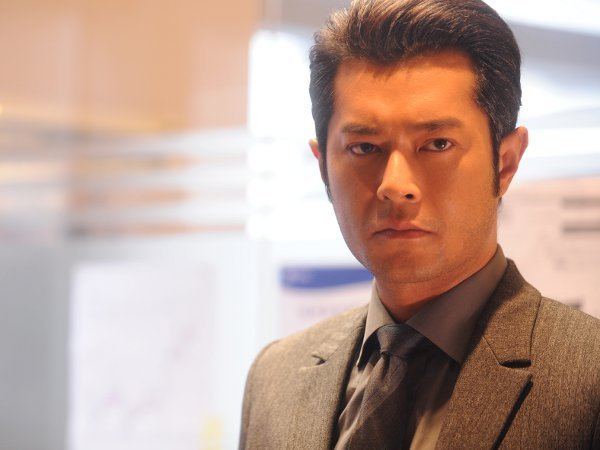 During 2001 to 2004, Koo signed contract with China Star Entertainment Group and starred in many romantic comedies, such as La Brassiere and Naked Ambition.
In 2004, Koo took on the role of Sze-to Bo, a perpetually drunk and despondent former judo champion with hereditary eye disease, in Johnnie To's Throw Down which was premiered at 61st Venice International Film Festival. The movie was a marked departure from his usual commercial genres, and he also began his long-term collaboration with To and Milkyway Image.
Koo later received international acclaim for his chilling performance in Johnnie To's Election 2 (a.k.a. Triad Election), which was screened during the "Out of Competition section" at the 59th Cannes Film Festival (Election was competitive film at the 58th Cannes Film Festival). He won the award for Most Beloved Actor in the Hong Kong UA Film Awards 2006 through public voting for his role in Election 2.
In a female perspective romantic film Happy Birthday (2006) adapted by Sylvia Chang from 'Rene Liu's novella, Koo portrayed a sensitive man who took care of ex-girlfriend after death.
Koo also took supporting roles in action movies, such as Jackie Chan's Robin B Hood (2006), Donnie Yen's Flash Point(2007).
His character as an unscrupulous drug addict in Derek Yee's Protégé(2007) differed from his previous performances, as he forwent his suave image for an emaciated look. The supporting role earned him positive critical feedback and Best Supporting Actor nominations in Hong Kong Film Awards and Golden Horse Award.
In Sylvia Chang's female perspective gangster film Run Papa Run (2008), Koo played a reckless triad leader who tried to shield his daughter from his past misdemeanours. Koo earned Best Actor nominations in the Hong Kong Film Awards and Golden Horse Award for this role, which required him to portray a character from his late teens to his fifties. Since then Koo took more chanllegings on father roles and middle-aged roles.
In the remake of Cellular, Connected(2008) directed by Benny Chan, he played an average Joe cast in a race against time to save a stranger.
In Soi Cheang's Accident(2009) which was a competitive film in 66th Venice International Film Festival, Koo acted as a high-strung killer-group leader who was good at disguising murder as accidents.
In Overheard(2009) directed by Alan Mak and Felix Chong, he put on 30 pounds weight to take the role of a middle-aged cop and four kids' father more convincingly, and earned Best Actor nominations in Hong Kong Film Critics Society Awards. This film was successful and then made into series with the same cast and directors but different stories.
In 2010 Koo signed pre-paid contracts with Pegasus Motion Pictures, then appeared in its All's well, ends well comedy series, and anti-corruption film series (Z Storm, S Storm).
In costume A Chinese Ghost Story(2011), Koo acted as a Chinese "Van Helsing" fell in love with a fox-fairy and sacrificed himself in the end. Koo made a return to his romantic comedy roots in Don't Go Breaking My Heart(2011) and sequel Don't Go Breaking My Heart 2(2014) directed by Johnnie To and Wai Ka-Hui, acted as a dissolute stock broker.
In Drug War(2012) directed by Johnnie To, Koo took the role of a ruthless and deliberate Hongkong drug lord who dared to do anything to get away from mainland China's death penalty.
Koo received a Hong Kong Film Awards Best Actor nomination again for his undercover cop role in Benny Chan's 2013 film The White Storm.
In Out of Inferno(2013), Koo acted as a resigned firefighter who encoutered high building fire. In Overheard 3(2014), he acted as a revenger with artificial limb. In Soi Cheang's SPL II: A Time for Consequences(2015), Koo took the role of an ill and evil mastermind of a criminal organization. In Johnnie To's Three(2016), Koo acted as a cop leader at the edge of crime.
In Shed Skin Papa(2017), a competitive film in 29th Tokyo International Film Festival, Koo acted as a frustrated director understood his farther after mother's funeral and a series of fatastic incidents.
Film producer
Koo was captivated by Star Wars film series when he was a child. After decades of actor careers in film industry, he expects the arise of Chinese own Sci-fi films, so he purchased several Visual effects and Prosthetic make-up companies. In 2013, Koo founded "One Cool Film Production Limited". As of 2017, One Cool Film has produced 14 films. The Sci-fi film Warriors of Future is on filming.
Other works
Koo has published several books over the years including his photo albums Present (1999) and Cool (2001), as well as his autobiography Find Happiness (2002). He also released Toys Battle (2008), a book chronicling his love for comic book characters and movie superheroes, and donated all proceeds to UNICEF. Koo has been writing blogs everyday on his own website since December 2006.
Koo recorded several theme songs for the TVB dramas he had starred in and several TV advertisement songs he had endorsed. He had also cut four albums: Boyfriend and Popular Louis in 2000, optimism in 2001, Mr.Cool in 2003.
With a career spanning two decades, Koo has endorsed a large number of brands in Hong Kong and Mainland China. Some of the major brand endorsements include, Pepsi, Tag Heuer, Gillette, Epson printer, Hugo Boss Perfume, Clinique, Bally, Matisse, Johnnie Walker, Lipton, Lotte chewing gum, Lay's, Tropicana, Pentax camera, OSIM, Yokohama Tire, Toyota Corolla, Samsung Galaxy, Xbox 360 Kinect, DBS Black World MasterCard.
Charity
On 3 July 2012, Chinese microblogs caught on to the news of Koo's low profile philanthropy in China, which became a trending topic, more and more people born in different remote rural areas found that local elementary schools were built with donation of Koo, and upload photos to the microblogs. Major Chinese dailies further reported that he had helped build 49 schools, over 20 clinics and completed 50 water supply projects to help the underprivileged in remote areas in rural China for the past three years without any publicity. Koo was reluctant to comment on the issue but it was learnt that Koo set up his charity foundation after witnessing the devastation from the Sichuan earthquake in 2008. According to "Grace charity" website, Koo has helped build 97 elementary school buildings, 18 clinics and 751 small water supply projects in remote undeveloped areas of rural China through "Grace Charity Foundation Limited" and local government by 2017.
Koo is also a UNICEF (United Nations International Children's Emergency Fund) ambassador since 2007.
Filmography
Actor
-
Sons of the Neon Night (post-production)(rumored)
-
Twilight of the Warriors: Walled In (post-production)
2023
The White Storm 3: Heaven or Hell
2022
Warriors of Future
as
Tai Loi
2022
New Kung Fu Cult Master
as
Zhang Cuishan
2021
G Storm
as
William Luk Chi-Lim
2021
Anita
as
Eddie Lau Pui-kei
2021
Dynasty Warriors
as
Lu Bu
2021
Once Upon a Time in Hong Kong
as
Chan Hark
2021
Zong shi you ai zai ge li
2019
A Witness Out of the Blue
as
Sean Wong
2019
Line Walker 2: Invisible Spy
as
Cheng Chun-Yin
2019
The White Storm 2: Drug Lords
as
Feng Chun Kwok (Dizang)
2019
Chasing the Dragon II: Wild Wild Bunch
as
Sky Ho
2019
'P' fung bou
as
William Luk Chi-Lim
2019
A Home with a View
as
Wong Siu Choi
2017
Always Be with You
as
Sam
2016
Shed Skin Papa
as
Tian Lik-Hang
2016
Call of Heroes
as
Cho Siu-lun
2016
Line Walker
as
Siu Chi-Long
2016
League of Gods
as
General Leopard
2016
Three
as
Chief inspector Ken
2016
DBS Black Card (HK) Go Rewards (Video short)
2015
Paris Holiday
as
Lin Junjie
2015
Kill Zone 2
as
Hung Mun-Gong
2015
Little Big Master
as
Dong
2015
Triumph in the Skies
as
Branson
2015
An Inspector Calls
as
Inspector Karl
2014
Don't Go Breaking My Heart 2
as
Sean Cheung
2014
Z Storm
as
William Luk Che Lim
2014
Overheard 3
as
Law Wing-Jau
2014
Naked Ambition 2
as
Nagasaki Naoki
2014
Golden Chickensss
as
Gang Mun Koo Tin Lok (Prostitute Singer)
2013
The White Storm
as
So Kin-chow
2012
Bringing Happiness Back Home (Short)
2012
Romancing in Thin Air
as
Michael Lau
2012
All's Well, Ends Well 2012
as
Holland Kin
2011
A Chinese Ghost Story
as
Yan Chixia (as Tian Le Gu)
2011
Don't Go Breaking My Heart
as
Sean
2011
Mr. and Mrs. Incredible
as
Jiong Jiong (as Gu Tianle)
2011
All's Well, Ends Well 2011
as
Master Sammy
2010
The Journey to Refresh (Short)
2010
The Road Less Traveled
as
Hui Shing Leung
2010
Triple Tap
as
Kwan Yau-bok
2010
All's Well, Ends Well 2010
as
Emperor Ocean
2009
Accident
as
Ho Kwok-fai, The Brain
2009
On His Majesty's Secret Service
as
Royal Dog
2009
All's Well, Ends Well 2009
as
Dick Cho
2008
Run Papa Run
as
Lee Tin-Yun
2006
Dragon Tiger Gate
as
Shibumi (voice)
2005
The Open Road (Short)
2004
Love on the Rocks
as
Wong Kai-Ming
2003
Love Under the Sun (Short)
2003
Good Times, Bed Times
as
Ko
2003
Love for All Seasons
as
Tiger Hung
2002
Ngo ga yau yat chek hiu dung see
as
Seasonal Chan
2002
Women from Mars
as
Servant of Hell
2002
Dry Wood Fierce Fire
as
Ryan Li (as Louise Koo)
2002
Fat Choi Spirit
as
Tin Lok
2001
A Step Into the Past (TV Series)
as
Hon Siu-lung
2000
For Bad Boys Only
as
Jack Shum
2000
Super Car Criminals
as
Raymond
2000
Troublesome Night 7
as
Lok
1999
At the Threshold of an Era (TV Series)
as
Cheung Ji Lik
- Episode #1.48 (1999) - Cheung Ji Lik
- Episode #1.45 (1999) - Cheung Ji Lik
- Episode #1.46 (1999) - Cheung Ji Lik
1999
Prison on Fire: The Young Ones
as
Sam
1999
The Masked Prosecutor
1999
Sealed with a Kiss
as
Kam Shui
1999
Century of the Dragon
as
Sing
1999
The Rules of the Game
as
David Chow
1999
Troublesome Night 6
as
Inspector Chak Wong
1999
Bullets Over Summer
as
Brian
1999
Ying si jing chap dong on (TV Series)(1999)
- Episode #4.1 (1999) - (1999)
1999
Man's Best Friend (TV Series)
as
Shek
1999
Troublesome Night 5
as
Lum Chung Fat (as Tin Lok Koo)
1998
God.com (as Tin Lok Koo)
1998
Burning Flame (TV Series)
as
Lau Hoi Pak
1998
Troublesome Night 4
as
Wing
1998
T.H.E Professional
as
Kong Bong-Ban (as Tin-lok Koo)
1998
Troublesome Night 3
as
Lik
1997
I Can't Accept Corruption (TV Series)
as
Fang Zhuowen
1997
A Recipe for the Heart (TV Series)
as
Kiu Pak-ko
1997
Troublesome Night 2
as
Sam
1997
Against the Blade of Honour (TV Series)
as
Ding Peng
1997
Troublesome Night
as
Ken Ni Chi-Keung
1996
Xin shen diao xia lu (TV Movie)
1996
Street of Fury
as
Dragon (as Louis Tin Lok Koo)
1996
Those Were the Days
as
Yung
1996
Cold Blood Warm Heart (TV Mini Series)
as
Yip Sing-hong
1995
Sun diu hap lui (TV Series)
as
Yeung Gwo
1994
Knot to Treasure (TV Series)
1994
Organized Crime & Triad Bureau
Producer
2022
Warriors of Future (producer)
2022
Marmaduke (executive producer - as Louis Koo Tin Lok)
2021
Vivo (executive producer - as Louis Koo Tin Lok)
2021
The Mitchells vs the Machines (executive producer - as Louis Koo Tin Lok)
2021
Zong shi you ai zai ge li (producer)
2014
Naked Ambition 2 (executive producer - uncredited) / (producer)
2003
Naked Ambition (executive producer)
Soundtrack
2019
The White Storm 2: Drug Lords (performer: "Brotherhood" (Cantonese Version))
2016
Shed Skin Papa (performer: "Over the Rainbow")
Self
2015
Star Wars Join the Force (Video short)
as
Self
2013
Boundless (Documentary)
as
Self
2010
Johnnie Got His Gun! (Documentary)
as
Self
References
Louis Koo Wikipedia
(Text) CC BY-SA