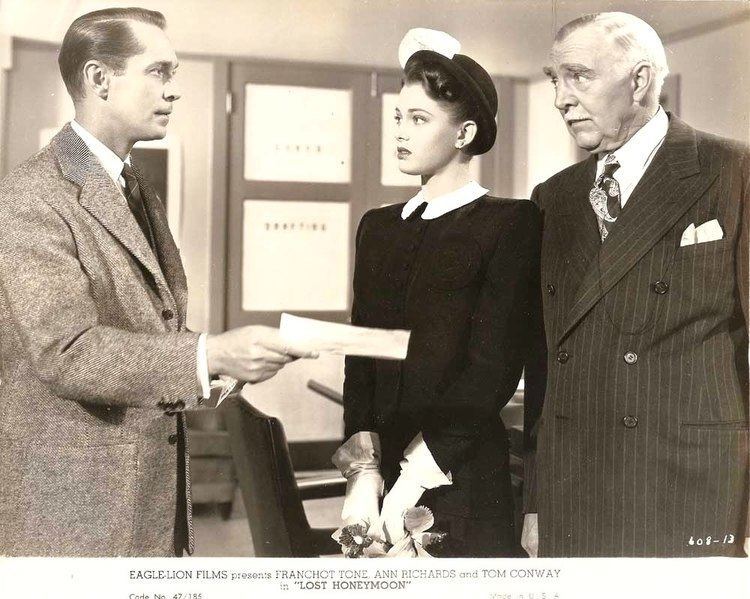 Soon after the end of World War II a young English woman, Amy Atkins (Ann Richards), goes back to the London flat where she and her best friend, Tillie Grey, once used to live. The housekeeper Mrs. Tubbs (Una O'Connor) meets Amy and reveals to her that Tillie went ill right before she was off to America to look for the man she married during the war. Tillie died from her illness before she could make her journey, and left two orphaned twin children, Joyce and Johnny Jr. To honor her old friend and make her husband honour his obligations Amy decides to make the journey that Tillie had planned and complete task of finding her husband, Johnny. Amy modifies Tillie's new passport and travels to America by boat on the ticket Tillie had bought, posing as her best friend.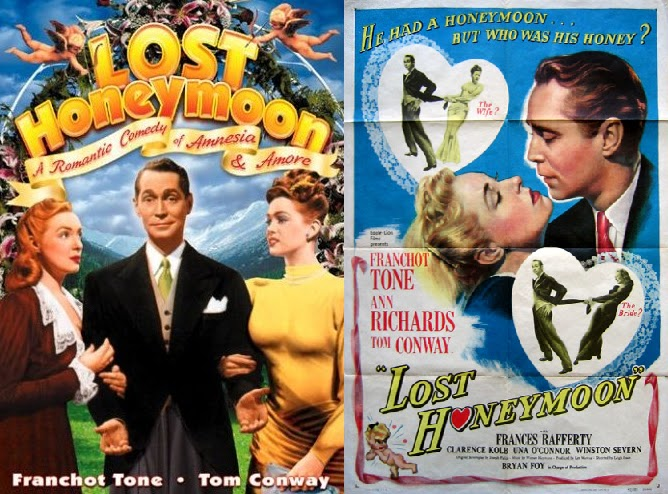 The only information Amy has about her best friend's husband is that his name is John "Johnny" Grey, and that he is supposed to reside in Rochester, NY. To get more information of the whereabouts of Johnny, she asks aid from the American Red Cross. Just when Amy is about to land at the docks in New York City, a man named John Grey - a New York architect living in Rochester - gets a telegram informing him of the arrival of his wife and children by boat. This John Grey (Franchot Tone is shocked, since he is about to marry the socialité daughter, Lois (Frances Rafferty, of his boss Mr. Evans (Clarence Kolb) of his architectural firm that same weekend. Thinking it may by chance be a man with the same name Johnny contacts all the "John Grey"s of Rochester to find out that none were married in England.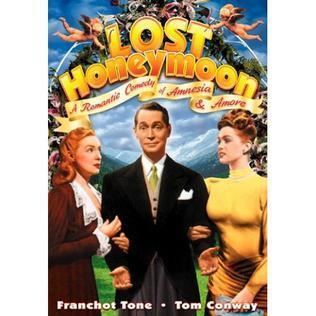 It is true that he spent some time in England during the war, and he may have met some woman, but he lacks every memory of Tillie and her two twin children because he was suffering from amnesia. He confesses to his friend Dr. Bob Davis (Tom Conway) that he may have married a woman in London. Just prior to his airborne division being sent to fight in Continental Europe he was on leave in London during a bombing raid where he hit his head on a lamp post. He lost his memory for a total of six weeks and was recorded as missing in action. Eventually the US Military found him and he was cured of his amnesia and brought home across the Atlantic. What exactly happened during those six weeks is a blur, but everyone in America who knew John thought he was wounded in battle.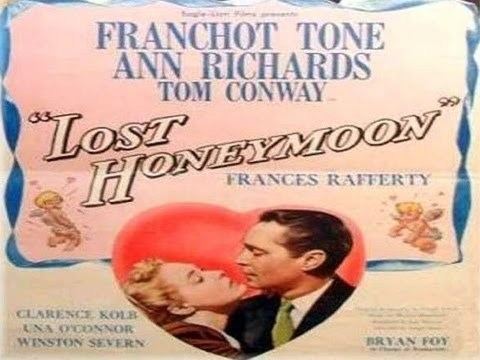 Johnny has a big bachelor party planned for the same night, and cannot meet Amy by the boat at her arrival. Amy starts a pointless search for a "John Grey from Rochester" and finds nothing. She decides to go to Rochester and continue her search. By accident she happens to check in at the same hotel as the one where the bachelor party takes place, and Johnny resides. By mistake, and because Amy is looking for John Grey, she and the twins are taken for a hired act to perform at the bachelor party dinner. Johnny's friends jokingly present Amy, Joyce and Johnny Jr. in front of everyone at the party as his "wife and kids", and Johnny is humiliated.
Amy is still posing as Johnny's wife Tillie, when she confronts Johnny right there at the party on his responsibilities as a husband and father. Johnny has no chance of recognizing Amy, since they never met, and he denies being married to her; still believing that she in fact is Tillie - his English wife. Panicked by the incident Johnny has quite a few drinks with his best friend Bob who tries to get Johnny to relive his stormy crossing to the United Kingdom and his commando training in an effort to get him to recall what occurred during his amnesia but they are unsuccessful. They wander the streets, afraid of going back to face Amy/Tillie, who has camped in the hotel lobby, waiting for him to show his face. Because of his intoxication Johnny gets into a quarrel with a police officer in the street. Due to the lack of other options he eventually decides to lose his memory and get "amnesia" again. He deliberately runs into another lamppost and knocks himself out.
Later in the night Amy is informed that her "husband" is down at the Rochester police station waiting for her. She goes over there to pick him up, but he is going on and on about his amnesia. A nearby news reporter overhears their conversation and finds out that Amy is a "war bride", which, considering that Johnny is about to marry a socialité that weekend, is big news. The next morning it is all over the news that John is already married to an English woman. Subsequently, the engagement to his bosses daughter is broken off and he immediately loses his job at the architectural firm. Johnny decides to do his duty and devote himself to take care of his children; he finds himself pretty well in the role as a father and is beginning to enjoy himself. Meeting Amy/Tillie on a regular basis he gets more and more attracted to her - his "wife". Amy pretends to remember with fondness their six-week romance all those years ago, but problems arise when Johnny wants to get closer and demand his conjugal rights. Amy tries to get away by saying that he should fall in love again, since it was such a long time ago they met.
Johnny is frustrated by this and seeks his best friend Bob's advice on the matter. Bob has also grown fond of Amy/Tillie and is attracted to her in the same way Johnny is. Bob's deceitful advice is for Johnny to back off, since Amy/Tillie may not be attracted to this "new" Johnny at all. Another problem is arising when Amy learns that the Red Cross has found out about her fake identity and threatens have her deported as an illegal immigrant using false documents. The Red Cross also claim that Johnny cannot be burdened with the responsibility of the twins, since there is no hard eveidence that he really is their father. Amy feels forced to tell Johnny and Bob the truth about her deceit. The same day as she gets the notice from the Red Cross, she also gets two photographs from the housekeeper Mrs. Tubbs in England, showing Tillie and Johnny, in love, back during the war, when he had his amnesia. There is also a photo showing Tillie with the twins.
The photograph is proof enough that Johnny is the twins' father and secures their future with him in America. Amy, however, still risks being deported as an illegal alien with fraudulent documents, since the photographs prove that she in fact isn't who she has claimed to be. When word of her deceit spreads, Johnny's engagement to his bosses daughter Lois is again feasible. Johnny's job is also back at hand. Johnny agrees to marry Lois the next day.
During the night, however, John does a lot of thinking and concludes that he is in love with Amy, not Tillie, and he doesn't want Bob to pursue her. He decides to pretend having another amnesia episode and get Lois to call off the wedding because he doesn't remember that he loves her. After meeting with Lois he rushes off to meet with Amy. In his hurry he loses control of the car and crashes it right into the hotel where Amy stays. Johnny is injured and ends up in a hospital. Amy visits him and he proposes to her from his sick-bed. Lois arrives and faints when she sees Johnny with Amy and the twins.
Dr. Davis: You had a complete amnesia?
Johnny Gray: Complete... those six weeks are a total blank... Bob, is it possible that while I was out of my mind I got married?
Dr. Davis: That's the time most people do it.
Franchot Tone as Johnny Gray
Ann Richards as Amy Atkins / Tillie Gray
Tom Conway as Dr. Robert "Bob" Davis
Frances Rafferty as Lois Evans
Clarence Kolb as Mr. Evans (Lois's father)
Una O'Connor as Mrs. Tubbs
Winston Severn as Johnny Gray Jr.