Children

Madge Clay, Ella Clay






Movies and TV shows




Similar People
Lorna Heilbron (born 8 June 1948) is a Scottish actress born in Glasgow.
Contents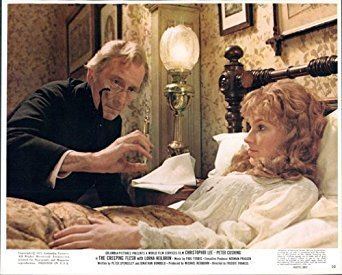 She appeared in television series such as Ace of Wands, Van der Valk, Blake's 7, Taggart and Lovejoy. She also starred in such horror films as The Creeping Flesh (1973) and Symptoms (1974).
She starred as a bored housewife who takes to trying on black underwear belonging to her teenaged daughter and then, fleetingly, to experimenting with prostitution, in the BBC TV play, Queen of Hearts (1985), and appeared in the supernatural thriller The Girl in a Swing (1988), starring Meg Tilly.
Personal life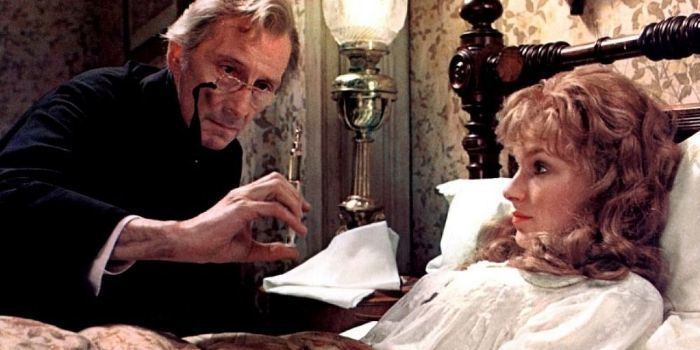 In 1980 she married actor Nicholas Clay and they remained married until his death in 2000. They had two daughters, Ella Clay (born 1983) and Madge Clay (born 1986).
She is now also a therapist under the name Lorna Clay. Her elder sister is the actress Vivien Heilbron.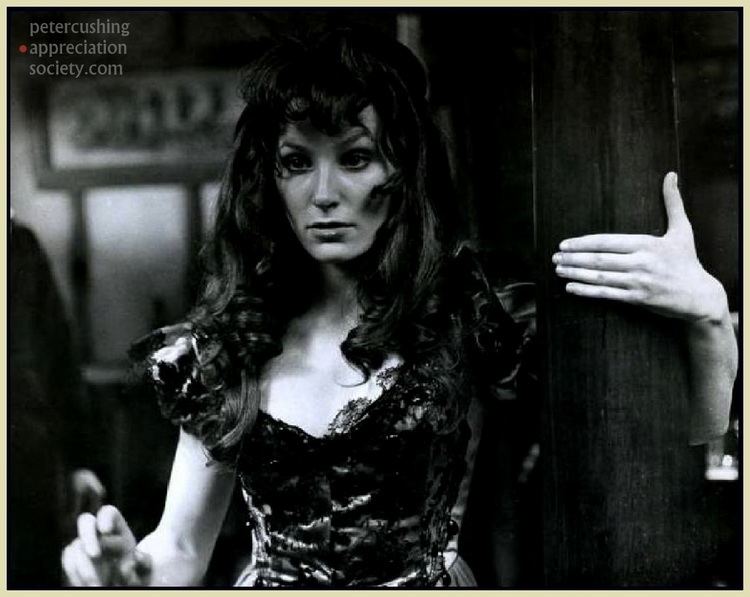 Filmography
Actress
2000
In Defence (TV Series)
as
Karen Squires QC
- Episode #1.1 (2000) - Karen Squires QC
1999
Life Support (TV Series)
as
Muriel Hamilton
- Soul and Conscience (1999) - Muriel Hamilton
1992
Taggart (TV Series)
as
Martina Burns / Morag Nielson
- Apocalypse Part Three (1997) - Martina Burns
- Apocalypse Part Two (1997) - Martina Burns
- Apocalypse Part One (1997) - Martina Burns
- Nest of Vipers Part Three (1992) - Morag Nielson
- Nest of Vipers Part Two (1992) - Morag Nielson
- Nest of Vipers Part One (1992) - Morag Nielson
1996
Madson (TV Series)
as
Bank Manager
- Episode #1.5 (1996) - Bank Manager
1994
Don't Get Me Started
as
Alice Kay
1994
Lovejoy (TV Series)
as
Alice Williams
- Guns and Roses (1994) - Alice Williams
1991
Clarissa (TV Mini Series)
as
Mrs. Howe
- Episode #1.4 (1991) - Mrs. Howe
- Episode #1.2 (1991) - Mrs. Howe
1991
Madness (TV Series documentary)
as
Reenactments
- Out of Sight (1991) - Reenactments
- To Define True Madness (1991) - Reenactments
1989
The Justice Game (TV Series)
as
Gillian Forsythe
- Episode #1.4 (1989) - Gillian Forsythe
- Episode #1.3 (1989) - Gillian Forsythe
1988
The Girl in a Swing
as
Flick
1985
Queen of Hearts (TV Movie)
as
Magda
1985
Florence Nightingale (TV Movie)
as
Selina
1984
Dramarama (TV Series)
as
Polandi
- Mr. Stabs (1984) - Polandi
1983
Busted (TV Movie)
as
Sara
1975
BBC Play of the Month (TV Series)
as
Janet / Princess of France
- I Have Been Here Before (1982) - Janet
- Love's Labour's Lost (1975) - Princess of France
1981
Spearhead (TV Series)
as
Frances McPherson
- Futures (1981) - Frances McPherson
- Loyalties (1981) - Frances McPherson
- Another Happy Day (1981) - Frances McPherson
- Have a Happy Day (1981) - Frances McPherson
1980
The Lost Tribe (TV Mini Series)
as
Leah Rosen
- Keep Us Alive (1980) - Leah Rosen
1980
The Anatomist
as
Mary Belle Dishart
1980
ITV Sunday Night Drama (TV Series)
as
Suzzie
- Remember Jack Buchanan (1980) - Suzzie
1980
Blake's 7 (TV Series)
as
Sula
- Rumours of Death (1980) - Sula
1979
Hazell (TV Series)
as
Anne McGeegan
- Hazell and the Baker Street Sleuth (1979) - Anne McGeegan
1979
Crown Court (TV Series)
as
Molly McFrae
- Somebody: Part 1 (1979) - Molly McFrae
1977
Van der Valk (TV Series)
as
Magda
- Wolf (1977) - Magda
1977
Beryl's Lot (TV Series)
as
Fiona
- Episode #3.14 (1977) - Fiona
- Episode #3.13 (1977) - Fiona
- Episode #3.12 (1977) - Fiona
- Episode #3.11 (1977) - Fiona
1975
Rooms (TV Series)
as
Anthea
- Anthea, Fran and Trevor: Compilation (1976) - Anthea
- Anthea, Fran and Trevor: Part 2 (1975) - Anthea
- Anthea, Fran and Trevor: Part 1 (1975) - Anthea
1974
An Unofficial Rose (TV Mini Series)
as
Lindsay Rimmer
- Episode #1.4 (1975) - Lindsay Rimmer
- Episode #1.2 (1975) - Lindsay Rimmer
- Episode #1.1 (1974) - Lindsay Rimmer
1974
Napoleon and Love (TV Mini Series)
as
Julie
- Rose (1974) - Julie
1973
Jackanory Playhouse (TV Series)
as
Princess Felicity
- The Long-Nosed Princess (1973) - Princess Felicity
1973
Cheri (TV Series)
as
Edmée
- Episode #1.5 (1973) - Edmée
- Episode #1.4 (1973) - Edmée
- Episode #1.3 (1973) - Edmée
- Episode #1.2 (1973) - Edmée
- Episode #1.1 (1973) - Edmée
1973
The Creeping Flesh
as
Penelope
1972
No Exit (TV Series)
as
Ruth Napier
- Queen's Messenger (1972) - Ruth Napier
1972
His and Hers (TV Series)
as
Toni Talbot
- Ballet (1972) - Toni Talbot
1972
Play for Today (TV Series)
as
The Girl
- Still Waters (1972) - The Girl
1971
Omnibus (TV Series documentary)
as
Emma Bethell
- There Was an Old Person Called Lear- (1971) - Emma Bethell
1971
Ace of Wands (TV Series)
as
Miss Pascoe
- Joker: Part 2 (1971) - Miss Pascoe
- Joker: Part 1 (1971) - Miss Pascoe
1971
Rules, Rules, Rules (TV Series)
as
Gloria
- Rules and the Generation Gap (1971) - Gloria
1970
The Adventures of Don Quick (TV Series)
as
Willow
- Paradise Destruct (1970) - Willow
1969
The Elusive Pimpernel (TV Mini Series)
as
Eliante
- The Dauphin in the Tower (1969) - Eliante
1968
Virgin of the Secret Service (TV Series)
as
Isla
- Wings Over Glencraig (1968) - Isla
Self
2016
Symptoms: An Interview with Lorna HeilBron (Video documentary short)
as
Self
1972
BBC Show of the Week (TV Series)
as
Self
- Keith Michell at the Piccadilly (1972) - Self
References
Lorna Heilbron Wikipedia
(Text) CC BY-SA