Lorna is a 1964 independent film produced and directed by Russ Meyer. It was written in four days by James Griffith, who played the preacher in the film.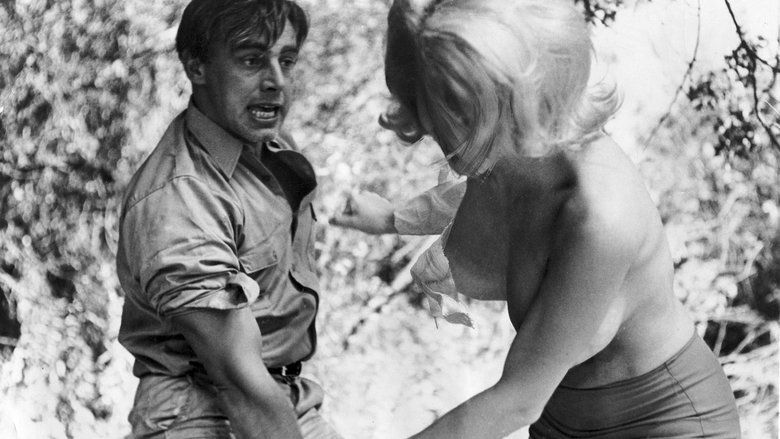 Lorna marks the end of Meyer's "nudies" and his first foray into serious film making. It was his first film in the sexploitation style with a dramatic storyline. It was one of Meyer's early, rural gothic films. It is perhaps his most romantic film, despite the tragic ending. Meyer describes the movie as "a brutal examination of the important realities of power, prophecy, freedom and justice in our society against a background of violence and lust, where simplicity is only a facade." Reviews described Maitland as "a wanton of unparalleled emotion [...] unrestrained earthiness [...] destined to set a new standard of voluptuous beauty." Lorna was called "the female Tom Jones".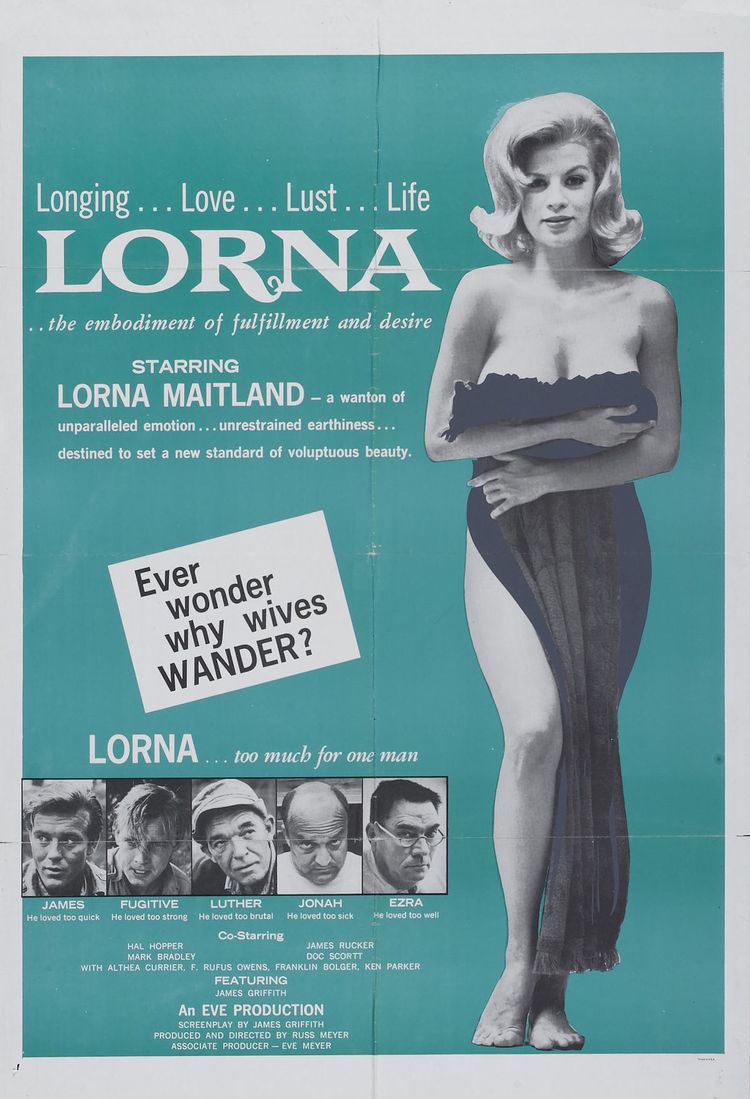 Lorna was the first of three films Meyer filmed featuring Barbara Popejoy, whom he gave the name Lorna Maitland. Though still a low-budget, it was the most expensive film he had made to date, and was Meyer's first film in 35 mm. The film was shot in black and white over 10 days in September 1963, mainly on the small main street that runs through the town of Locke, California.
Author and director William Rotsler said of this film, "with Lorna Meyer established the formula that made him rich and famous, the formula of people filmed at top hate, top lust, top heavy." Lorna Maitland's measurements were 42D-22-36. Maitland was three months pregnant during the two-week Lorna shoot, which augmented her already very large breasts.
The publicity to Lorna exclaimed: "Without artistic surrender, without compromise, without question or apology, an important motion picture was produced: LORNA—a woman too much for one man."
Lorna (Lorna Maitland) is a sexually unsatisfied young wife married to Jim (James Rucker), who works at a salt mine and spends his evenings studying to become a CPA. When Lorna goes for a nude swim in the river, she is raped by an escaped convict (Mark Bradley), but her frustrated sexuality is awakened. She invites the stranger to their home while Jim is at work.
Meanwhile, Jim's co-workers tease him about his wife's beauty and infidelity. Jim returns home early and discovers Lorna's unfaithfulness. The events take place on Jim and Lorna's anniversary, which Jim has forgotten.
The film was prosecuted for obscenity in Maryland, Pennsylvania and Florida, but became a major success at drive-in, downtown theaters, and even made appearances at art-house cinemas.